5 Position Shotgun Magazine Tube Mount with Rails
There are many ways to install flashlight or laser on your shotgun, here is one interesting and inexpensive accessory.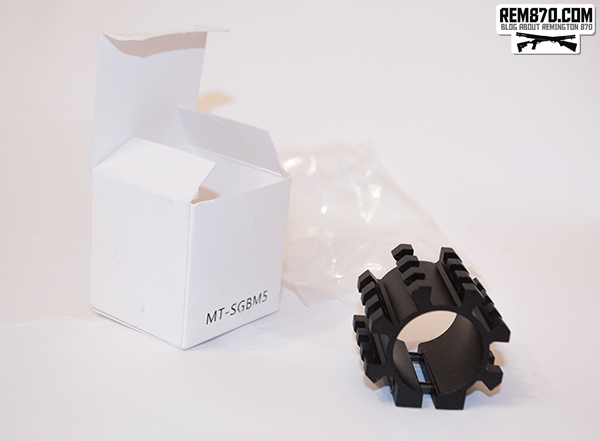 It is called Barrel Mount on Amazon, but I think that description is wrong, it is magazine tube mount with rails. It is easy to install it on magazine tube of Remington 870 shotgun.
Be careful because this magazine tube mount scratches the finish of a mag tube. I recommend using 3M polyuerathane pads to protect shotgun's finish and prevent any movement of the clamp under recoil. You can get them from CDM Gear.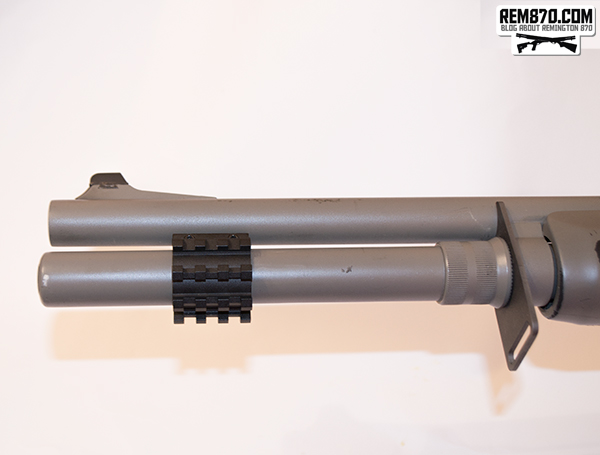 Shotgun magazine mount is a compact and low profile. Clamp has rails and you can install different equipment on them. You can have everything like flashlights, lasers etc. but you will have to remove mount each time you need to disassemble your shotgun.
There is no allen wrench included, so you will have to find the one that fits.
The price of this magazine mount tube is just about $9.