Surefire DSF 870 – the best but the most expensive shotgun flashlight.
Surefire is now selling new weaponlight for Remington 870 and other shotguns: Benelli M1 / M2, FN Tactical Police, Mossberg 500, Mossberg 590, Remington 1100 and 11-87, Remington 870, Winchester 1200 Defender and 1300 Defender.
New Surefire forend (DSF-870) has impressive 600 lumens! Previous model was often criticized for a low power in a world of new powerful flashlights. Now the main problem is fixed, when you buy new Surefire Forend you receive powerful and ergonomic forend for your shotgun.
Updated desing looks modern, interesting and ergonomic. As always, Surefire Forend has ambidextrous switching.
Mil-Spec hard-anodized aluminum body, coated and sealed with O-ring & gasket seals.
The only disadvantage of Surefire Forend is a high price: $375 But you receive high-qualit and extremely reliable forend with integrated flashlight. Very expensive but very good choice for tactical or home defense shotgun.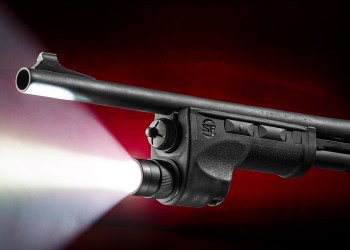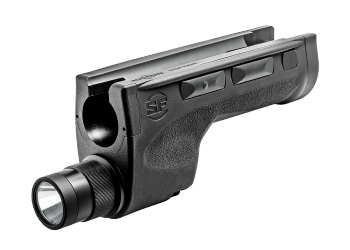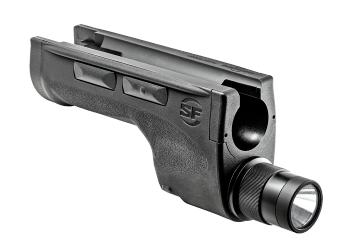 Surefire Forend Flashlight Video Review:
Where to buy Surefire Remington 870
Remington 870 Surefire 618LMG Forend Light Review
From Strapy from Remington 870 Forum
Here is the final piece to the 870 express I built for my wife. She chose the Surefire 618LMG over the Eotech because the grip felt better. The Eotech is all Polycarbonate and the Surefire has a bit of a rubber grip.
Also the Eotech depth is much more then the Surefire. As you can see in the pictures, the Surefire rises back up to the mag tube behind the flashlight. The Eotech continues straight back. The Surefire also feels much more solidly built then the Eotech.
The batteries are a bit expensive and only last about 2 hours of use. But who goes around using their tactical light as a flash light? She has had it on her shotgun better part of 2 months and although she doesn't pull it out every day on the job the light is still bright when she op-checks it.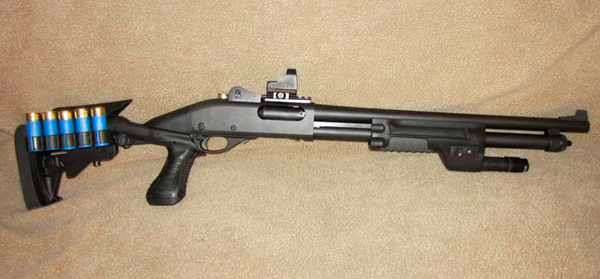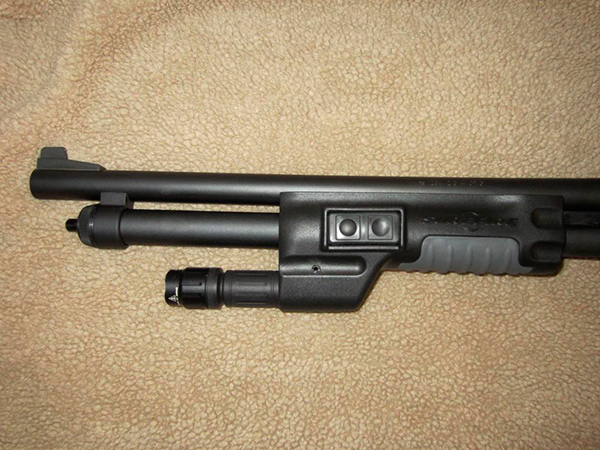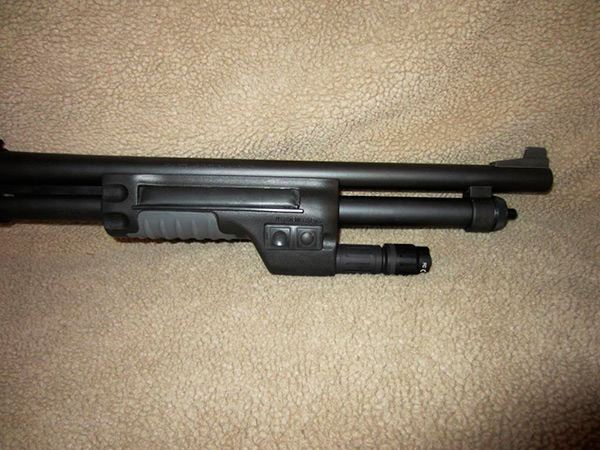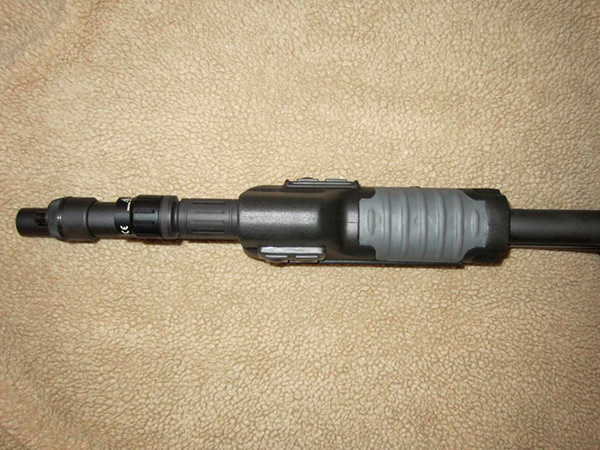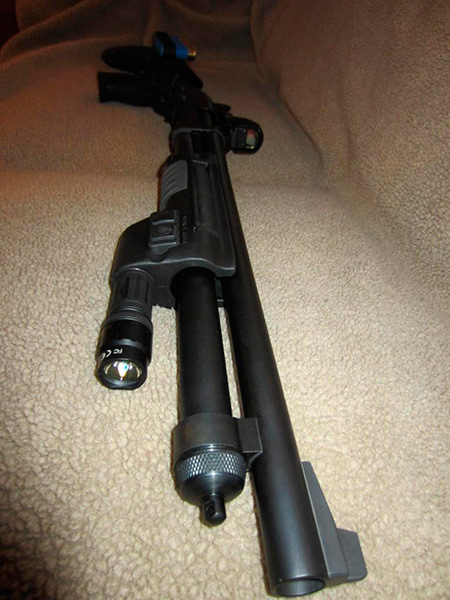 Remington 870 Magnum Shotguns with Old Surefire Forends