Elzetta Tactical Flashlight and Mount Review
Reliabe and powerful flashlight is a must have upgrade for any home defense shotgun. You must identify a target before you shoot.
Elzetta is well known manufacturer of flashlights and flashlight mounts for shotguns and rifles. This is review of Elzetta tactical flashlight and shotgun mount.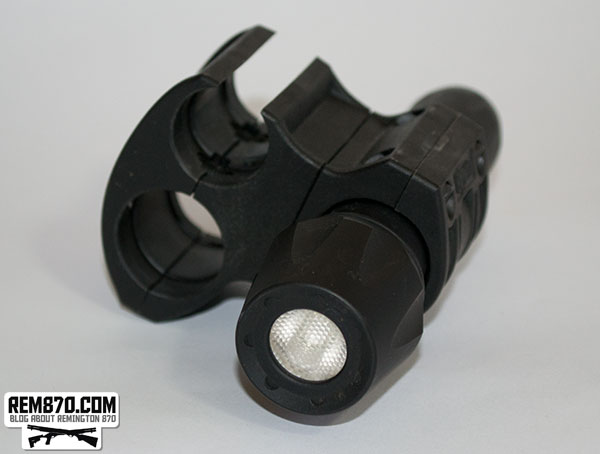 ZSM Elzetta Tactical Shotgun Mount
ZSM Elzetta Tactical Shotgun Mount can be mounted on Remington and Mossberg shotguns thanks to spacers. Mount is made of plastic which means that it may be not as sturdy as metal mounts but it won't scratch barrel and magazine extension.
The mount is low profile and light-weight. But it is not as low profile as CDM Gear clamp.
Installation is very easy and simple, the mount attaches to the barrel and magazine tube. You can attach flashlight to your flashlight in just 5 minutes.
Flashlight mount reliably holds flashlight in place under recoil. I have tested it using many different types of rounds including buckshot and slugs.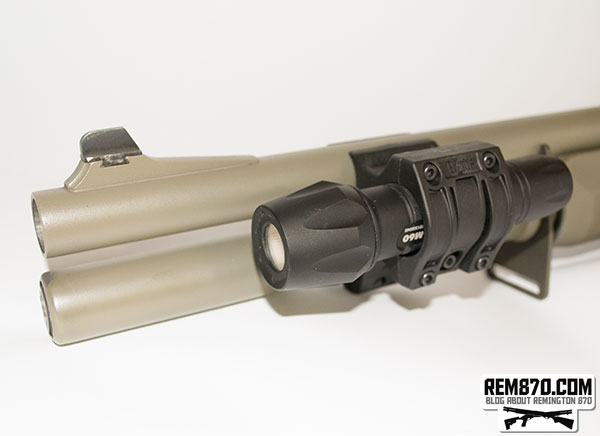 ZSM Elzetta Tactical Flashlight
The flashlight is powerful (235-Lumen) and reliable. ZSM Elzetta Tactical Flashlight is made of metal, it sturdy and waterproof: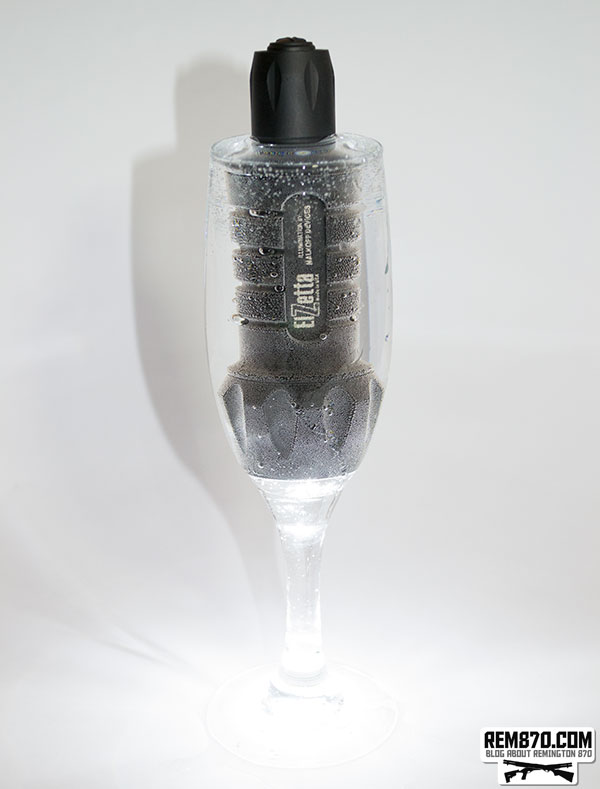 You can choose 2-battery or 3-battery version, different lenses, heads (low profile, crenellated), tailcaps (strobe, rotary etc.) and even with custom laser engraving.
Flood Lens makes beam very wide which is important for home defense.
Elzetta tactical flashlight and mount withstand heavy 12 gauge recoil. Tested on birdshot, buckshot and slugs. Elzetta flashlight and mount are very good choice for tactical shotgun.
Elzetta mount with Elzetta tactical flashlight (especially with flood lens) is highly recommended for home defense use.
Related Posts:
Video Review of Elzetta Tactical Flashlight and Mount