Remington 783 Review and Top Ten Upgrades
Remington is one of the top rifle manufacturers in America, and they've once again struck gold with the Remington Model 783. Debuted at SHOT Show in 2013, the 783 is marketed as a budget-friendly, but extremely accurate hunting rifle for everyone. But does it deliver on that promise? Read on and find out.
Overview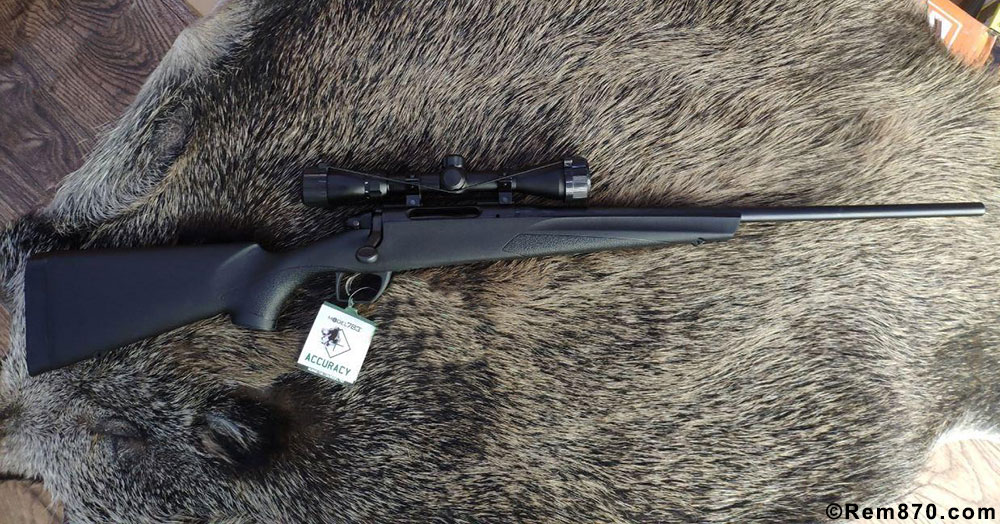 The Remington Model 783 is based on the Marlin XL7 design and available in six different calibers. All of the calibers are available for a price between $300 – $400. The Model 783 is built in the county's largest rifle manufacturing facility in Mayfield, Ky. The 783 is in the Remington 700 family of rifles, one of the most popular hunting rifles ever produced. Remington has produced more than 5 million Model 700s. The 783 is a budget version of the Model 700. It has the same solid production quality as the 700, but cuts corners where it can to reduce the final price to the customer. Overall, it's a solid rifle at a price that can't be beat.
Specifications
The specs for each caliber are slightly different, so we will talk about the rifle chambered for .308 Winchester.
Caliber .308
Barrel Twist 1:10
Barrel Length 22"
Overall Length 41 5/8"
Weight 8 ½
Barrel Finish Matte Blue
Stock Synthetic
Barrel Material Carbon Steel
Length of Pull 13 3/8
Drop(comb) 1"
Drop(heel) 1 5/8"
Magazine 4 Round
MSRP: $354
Accuracy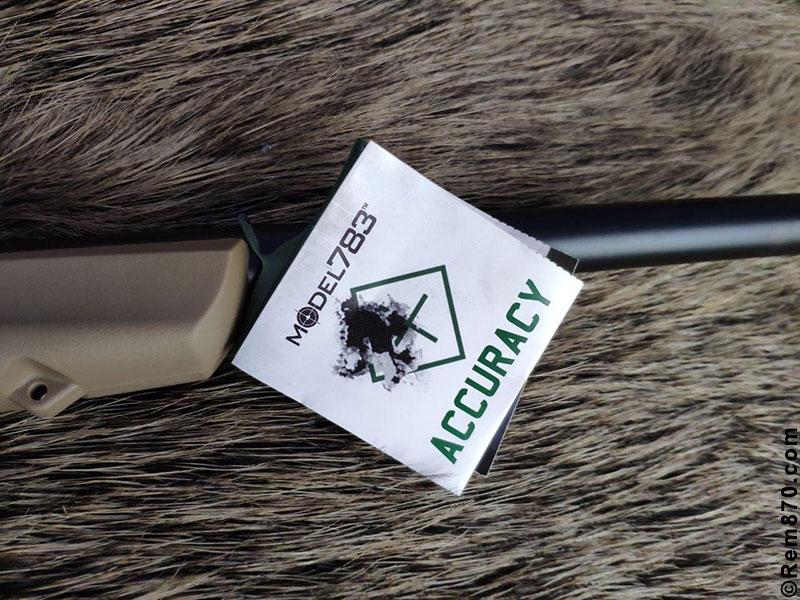 A budget-friendly rifle is great, but not if it sacrifices accuracy for a low cost. With the Remington Model 783, you can rest assured that that's not the case. You can spend an extra $25 and purchase the Remington Model 783 with a 3-9x40mm scope, or you can attach your own. Either way, this is a very accurate rifle for the price. With match grade ammo, sub 1 MOA is easily achievable. Although accuracy varies greatly depending on many factors including quality of ammo, 1 MOA should be within reach of almost any shooter with any ammo.
Trigger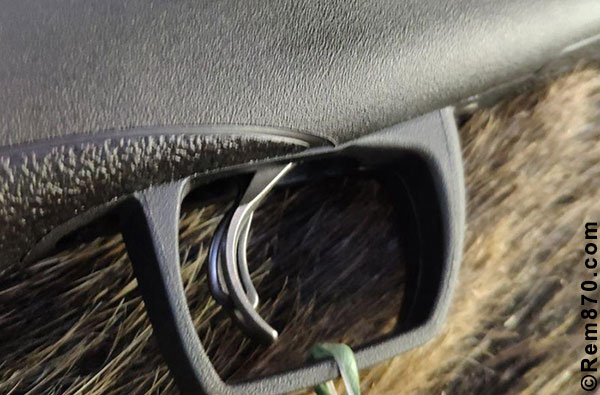 The trigger is not what you would expect in a budget hunting rifle. The Model 783 comes standard with a Remington CrossFire trigger, which is their adjustable weight trigger. It's a very good trigger for such a budget-conscious rifle. Remington claims that the trigger can be adjusted between 2.5 lbs and 5.5 lbs of pull. I haven't been able to achieve 2.5 lbs yet, more like 4 lbs, but an adjustable pull trigger at this price is fairly unique. The trigger has a clean, crisp break and a sturdy feel.
Magazine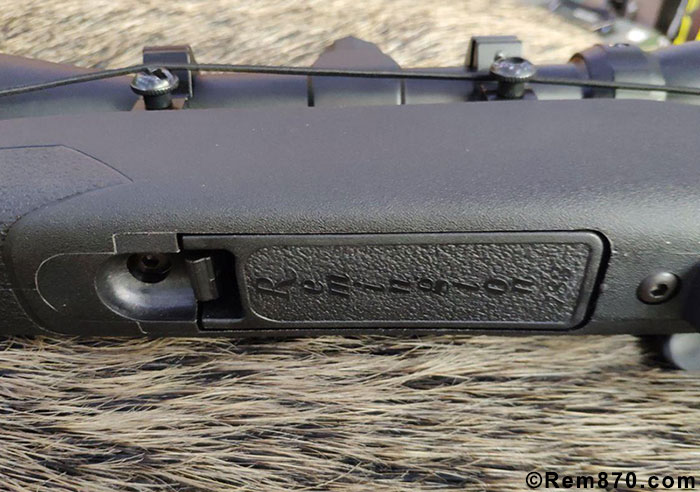 The standard magazine capacity for the Remington Model 783 is four rounds in a detachable box magazine. Magnum calibers are equipped with a three-round box magazine and smal calibers like .223 come with five round magazines. The box is standard hard plastic and metal composition, but surprisingly the magazine release latch is made of metal as well. This makes for better wear and reliability.
Bolt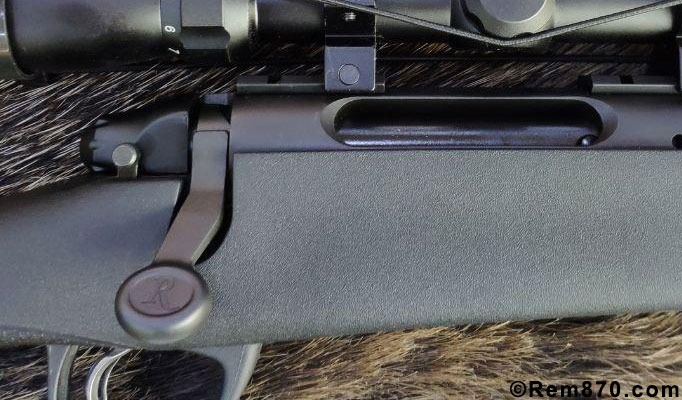 The first thing that you will notice when working the action on the Model 783 is that it's much more smooth than any Model 700. The 700 feels herky-jerky when chambering a round, but the 783 is as smooth as silk. The one complaint that I hear is that the bolt grip is a little small and difficult to get a good grip on, especially if you have large hands. The bolt grip is a small disk shaped appendage with the Remington logo "R" on it. For those of us with larger hands, you can easily replace the bolt grip with an aftermarket one for as little as $15. I'll talk more about those later.
Barrel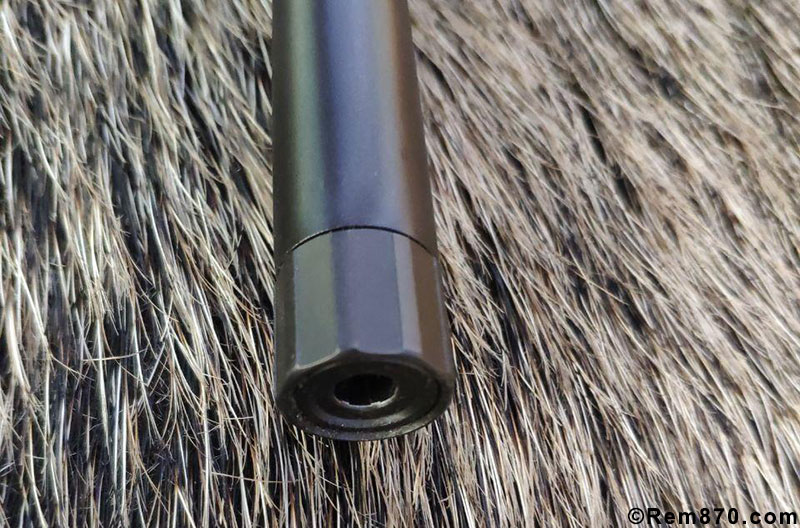 The one place where the Remington Model 783 is lacking is a quality barrel. A flashlight down the barrel reveals heavy pitting and fouling. Fouling is the tiny chips of metal that flake off of soft metal bullets as they traverse the length of the barrel on their way downrange. This happens in every barrel, which is why we clean them regularly. But excessive fouling is a sign of a poor barrel.
Despite the pitting and apparently poor barrel quality, it doesn't seem to affect accuracy much. The Remington Model 783 is capable of sub 1 MOA accuracy.
Conclusion
It will be hard for you to find a budget rifle with the accuracy of the Remington Model 783. It's build quality is what we've come to expect from a top name in firearms manufacturing. The barrel is the only con, and it doesn't affect the accuracy, so how can I really complain? For $300, you can't beat the Remington Model 783.
Top Ten Upgrades for the Remington Model 783
Once you've purchased your Remington Model 783 and put a few (hundred? thousand?) rounds through it, you will undoubtedly begin looking for ways to customize your new rifle. Thankfully, the aftermarket for this particular rifle is robust, so there won't be any problems for you finding upgrade parts. Here is a list of ten items that are must-have.
Timney Adjustable Trigger
As I said in the article, the trigger that comes with the Model 783 isn't bad. In fact, it's very good. But if you're looking to upgrade from very good to great triggers, look no further than Timney. The Timney Adjustable Trigger for the Remington Model 783 is adjustable for pull weight and overtravel. The trigger's sear and trigger shoe are precision-machined, heat-treated to 56 Rockwell with a black oxide trigger coating, and an NP-3 plated sear for maximum lubricity and a lifetime of reliable performance. The pull weight is adjustable from 1.5 – 4 lbs.

Upgraded Riflescope
The best upgrade you can make to any rifle is a good quality scope. If you want the absolute best, Leupold is the best name in optics. I know what you're going to say. "Why spend more on a scope than you did on the rifle?" Good point. My counterpoint would be that the Remington Model 783 is so well built and accurate that it warrants investing in a good set of glass. Now, you're not going to buy a $2,000 optic, but you can find a good optic for a few hundred bucks, around what you spent on the rifle.
If Leupold is just too expensive for your wallet, Nikon is a great alternative. My choice is the Nikon ProStaff P5 4-16x42SF Matte MK1-MOA. This little beauty retails for around $330 and is packed with features.
Features
● Fully Multi Coated Glass
● Generous, Consistent Eye Relief
● 4x Zoom Ratio
● Waterproof and Shockproof
● Nitrogen Purged
● One Inch Main Body Tube
● Interchangeable Turret
● Quick Focus Eyepiece
● Spring-Loaded Instant Zero-Reset Turrets
Aftermarket Chassis or Custom Stock
There are several companies that manufacture chassis for Remington 783:
● ORYX Precision Rifle Chassis ($399.00)
● MDT LSS GEN2 CHASSIS SYSTEM ($300.00)
● XLR ELEMENT 3.0 CHASSIS ($403.50)
They have multiple features and really improve accuracy of the budget Remington 783 rifle. They add multiple adjustments and you receive completely different rifle.
Another option is getting custom stock. Boyds is well known for making beautiful and functional all wood stocks. They custom cut all of their wooden stocks to meticulous standards, and the results are undeniable.
One of Boyd's custom wooden gun stocks will cost you between $150 – $250, depending on the model you get. They have a wide variety of stocks to choose from, including stocks with cutout cheek rests, thumb cutouts, and even left-handed stocks.
Custom Barrel
The barrel is the one part of the Remington Model 783 that comes in below par. Even with a subpar barrel, it still manages to shoot very accurately. There are several custom barrel manufacturers that offer custom match grade barrels for the Remington Model 783. Criterion Barrels and X-Caliber are two of the top custom barrel shops. A custom match grade barrel for a Remington Model 783 can be expected to increase your accuracy to .5 MOA repeatable.
Bolt Grip
This may seem like a small thing compared to replacing the barrel or stock, but each person has their own opinion on how a bolt grip feels, and what they like personally. The bolt grip of the Remington Model 783 is a disk or coin shape attached to the bolt arm, with the familiar Remington "R" on it. If you have large hands, the standard bolt grip may feel a little too inadequate for you. Many companies make large screw-on bolt grips for a variety of bolt-action rifles.
Extended 10-Round Magazine
Whether you're hunting or just throwing some rounds downrange, a four round magazine is pretty tiny. Maybe it's the AR-15 owner in me, but I prefer to have more rounds at my immediate disposal, should I need them. Luckily, you can purchase a 10 round extended magazine by Legacy Sports for the Remington Model 783 that nearly triples your capacity. Check out online shops if you're looking for extended mags.
Buttstock Ammo Holder/Cheek Pad Combo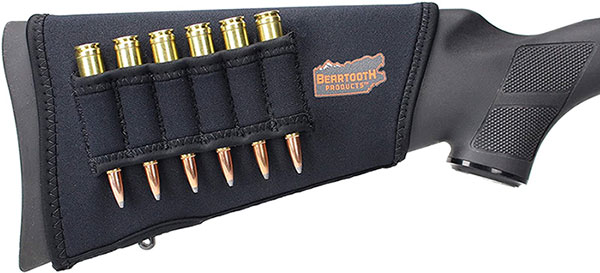 Some people love them, and some people hate them. I personally like the look of the butstock ammo holder. It gives the rifle a rustic, cowboy look, as well as functions as an easy ammunition backup. The one pictured above is from Beartooth on Amazon, and it is a quality equipment. The cheek pad is made of soft neoprene so that it won't irritate your face if you're resting against it for long periods of time.
Sling
You cannot overstate the importance of a good sling. While on a hunt, 99% of the time you will not be shouldering your rifle. Instead, you will be carrying it. How you carry it depends on whether you have a good, dependable sling or not. A good sling can take the weight off of your arms and shoulders and disperse the weight of the rifle evenly. After carrying an 8 lb rifle through the woods without a sling, you may find that when you shoulder it to take your shot, your arms are weak and shaky from carrying it.
There are a plethora of great slings on the market today, almost too many to mention one or two specifically. So I'll tell you what you need to look for in a good sling. First, make sure it has the correct attachment points for the rifle you have. A lot of slings today come with quick release attachment points, and some of them are not compatible. A good sling needs to have padding. This is a good reason to buy your sling in a store, as opposed to online. If you can touch and feel it in the store, you'll get a better sense of the sling. Also, make sure the length is correct, and adjustable.
There is article about shotgun slings which has information about slings which may suit your needs.
Gun Case
A case is not really an accessory, but it is just as important. Just as the sling is important for while you're on the hunt, a case is just as important for getting your rifle to the hunting location. A case keeps your rifle safe, clean, dry, and protected. There are different types of cases available such as soft cases and hard cases. I use both depending on what gun we are talking about. I prefer hard cases for my more expensive guns to give them a little bit more protection from dings and scratches. But for a Remington Model 783, a soft case should be more than adequate.
Related post: Shotgun Carrying Cases
Bipod Legs
The last accessory isn't so much required as it is fun or cool. Attaching a pair of bipod legs to your hunting rifle will certainly make it stand out. Bipod legs can aid in providing you a stable shooting platform from the prone position, or shooting from a platform such as a window ledge, stump, or low branch.
Related post: Best Remington 700 Bipods
Conclusion
The Remington Model 783 is already a great gun at a great value when you take it out of the box for the first time. But with some minor aftermarket additions, it can become a deadly accurate, .5 MOA nail driver. Most of the accessories listed here are budget-friendly, just as the Model 783 is.