New Remington 870 Fieldmaster 2022 Shotgun
The king is dead; long live the king!
Remington 870 is the most popular pump-action shotgun in the world, with 11 million units sold. It was presented in 1950 and quickly became one of the most popular choices not only for hunters but for Police, Army, Marines, and Special Forces around the world.
But an era has passed, and RemArms decided to stop making the Remington 870 Express after 35 years of production. New Remington 870 Fieldmaster takes its place. Remington Arms bankruptcywas a real tragedy for me as one of brand's biggest fans.
Remington Arms went through a painful process of bankruptcy and split into two companies: Remington Ammunition and Rem Arms. The companies and brands owned by Remington Arms were sold. A long waiting period followed for the production of our favorite shotguns and rifles. And finally, we see the new and updated version of the Remington 870!
Remington 870 Fieldmaster 2022 Shotgun
As you probably know, my last article of 2021 was Make the Remington 870 Great Again, and I described things that could be improved to restore the reputation of the most reliable pump action shotgun in the world.
As the war rages on, deliveries of Rem Arms to Ukraine was halted, so I can only check several videos with the new Remington 870 Fieldmaster shotgun. Unfortunately, I couldn't find a video that shows how to disassemble the shotgun; it could have shown the differences with the older version. I can say the new Remington 870 looks better. The finishes and the overall quality of the receiver and barrel are superior! You can see the smooth metal surface without any scratches or dents. The coating and metal work are fantastic.
By the way, if you own the new Remington 870 Fieldmaster, please send me photos to info@rem870.com
The MSRP of the Fieldmaster is about $100 more than the Express' and significantly higher than the Mossberg 500. But I think Remington fans are ready to pay higher prices for a quality product.
Improved Finish and Metal Work
The surface of the receiver and barrel is so smooth! It looks fantastic! It reminds me of an old video from Remington Arms – "One At A Time" (1969):

"Here components (870 receivers) enter a tank which is filled with tiny mildly abrasive pellets. The tank vibrates, and the little pellets gently hone every surface and recess of the metal inside and out. The result is a smooth velvet finish making working parts glide effortlessly while providing the perfect base for beauty".
All Remington 870 owners love the older shotguns, which were perfect. I want to note that the metalwork and finish on the 870 Fieldmaster are nearly flawless and look incredibly excellent.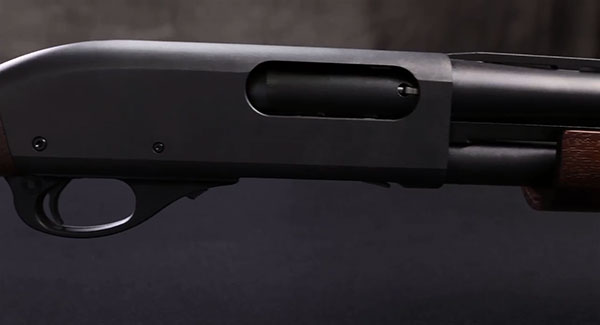 Rust was one of the biggest problems of the newer Remington 870 shotguns. The steel receiver is sturdy, but it also means that it is prone to rust. The new finish should solve that problem.
I am thrilled to see videos of happy owners who love their new shotguns and show how perfect metal work and finish are.
Reviewers indicated that the chamber and barrel are polished, and there were no issues with extraction or ejection. That is awesome, that's what we all wanted from our favorite 870!
Smoothed and Improved Action Bars
Action bars were definitely changed; you can see some notches on them. Also, they look polished. All reviewers indicated that action became much smoother, which also confirms that.
But it would be interesting to see the forend tube assembly closer.
Drilled and Tapped Receiver for Scope Mounting
The only drilled and tapped version was 870 Tactical with Picatinny rail. This feature is nice to have, especially when red dots and optic sights become increasingly popular. Now you can install a rail on the shotgun out of the box.
It will save you about $50-60 of what gunsmiths usually charge for this service. Factory drilling and tapping are usually much better than aftermarket service.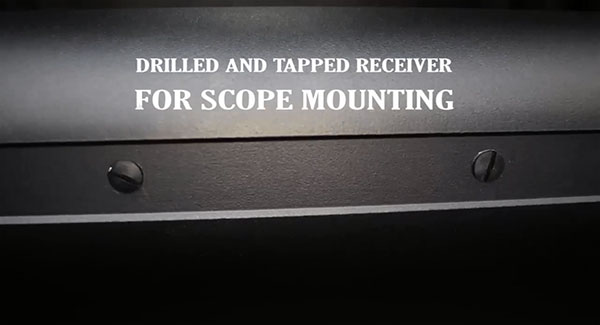 Laser Checkered Walnut Stock and Forend
Walnut stock and forend with laser checkering are beautiful. The wood furniture was used on Combo versions of some of the Remington 870 Express models, and I liked it.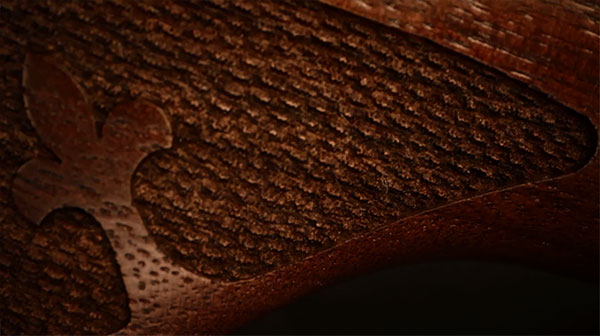 Added checkering should improve the grip of the shotgun and make it look fantastic.
White Front Bead
A painted front bead improves aiming, which is a good move by Remington. Of course, it will make aiming a little better, but still, it's not enough.
It's 2022! And a light-gathering fiber optic bead is a must, in my opinion.
Softer Recoil Pad
It's not a Supercell recoil pad which I like. It looks like the old butt pad but with some improvements. It's excellent to see that the recoil pad has improved because the old one was hard.
A softer recoil pad means a lighter felt recoil, which is very important for new shooters.
Three Rem™ Chokes
Remington 870 shotguns had just one Modified choke included, and now the shooter receives two additional chokes, the Improved Cylinder and Full. That way, you can use your new Remington 870 Fieldmaster for almost any purpose.
The choke tube wrench was improved, but the old one was okay.
Conclusion
The legend is back! We all wanted better metal works, finish, mirror polished chamber, and barrel. We received what we wanted with several additional features like swivel studs, drilling and tapping, improved action bars, additional chokes, laser checkered walnut stock and forend, white bead, and a softer recoil pad.
But I still think that the MIM extractor should have never been used on the Remington 870. Non-MIM extractors by Remington and Volquartsen are doing a much better job. You can read why it is still being used in Interview with RemArms CEO Ken D'Arcy
Also, fiber optic light gathering front sight is a standard on a modern shotgun. The white bead is good, but modern shotguns should have modern sights.
Another thing lots of shotgunners complained about is dimples at the end of the magazine tube. They are still there. A new style magazine spring retainer needs them. Old style magazine spring retainer could work without dimples. The problem is you will need to remove the dimples to install the magazine tube extension, either by drilling or pressing them out..
Action bars are not modified for fast shooting , but maybe that is because there are not many shooters who can fire pump-action shotguns faster than 0.40 seconds between shots.
Other than that, I like what Rem Arms are doing and how they started making firearms. New Remington 870 Fieldmaster shotgun is fantastic!
Good luck to Rem Arms, and I hope we will see more Remington firearms coming out of the factory!