10 Best Home Defense Upgrades for Remington 870
Remington 870 is one of the most popular shotguns for home defense. It is reliable, it is easily customizable. Shotgun shot sound is so loud and powerful that will stop threat immediately. Remington 870 is good for home defense out of the box but there are several important upgrades that will make it even more efficient.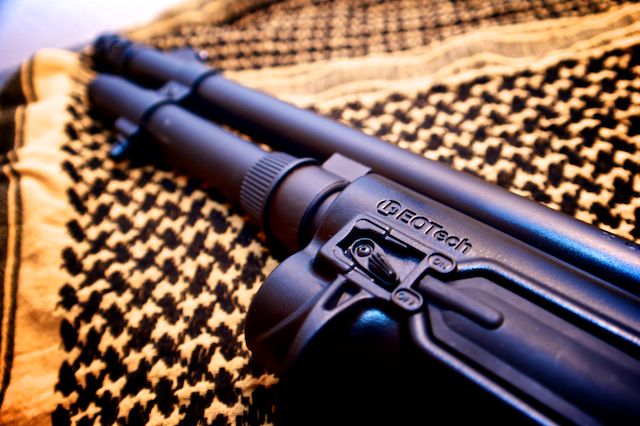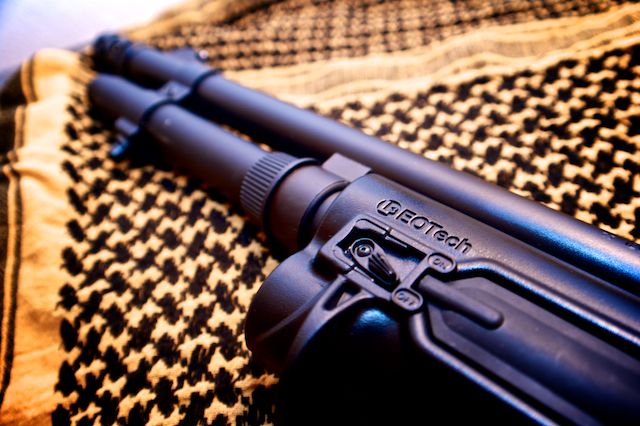 These upgrades are carefully selected and tested by me and many shooters around the world. Upgrades for home defense must be simple and reliable.
Home defense is very stressful and critical situation, that is why all equipment must be as simple and as reliable as possible.
1. Eotech IFL
First rule of home defense: "If you can't identify a target you can't shoot it".
That is extremely important because you must not shoot a target that you can't see and identify. If you hear something downstairs during the night you need to check what it is (of course, calling Police first is a wise idea).
Maybe it is your cat, or wife on diet which decided to eat something while nobody sees! :) That's funny, but shooting at somebody you can't see is totally wrong! You must identify your target first.
Shotgun integrated forend light enables you use your shotgun effectively during the night.
Eotech IFL – Integrated Forend Light
Eotech Integrated Forend Light is affordable and effective choice for home defense. It is not as expensive as Surefire forend but has almost all features. It is little less powerful but has all other features of a more expensive light forend.
The best thing is that you can manipulate light switch without removing your hand from the forend.
Related Post:
New Surefire Forend for Remington 870 (DSF-870)
2. Magpul SGA Stock
It is important to have stock that fits you. If you can hold and shoulder shotgun comfortably, you can shoot fast and accurately.
One of the most popular aftermarket stocks. Built like tank. Reliable and easily customizable.
Magpul SGA Stock and Magpul MOE Forend quickly became one of the most popular aftermarket sets for Remington 870. It is not surprising because Magpul has solid reputation of the manufacturer of innovative and quality accessories for firearms. I decided to buy this stock and forend to test them and see how good they are for Remington 870.
At first, Magpul SGA Stock looks unusual but very interesting. That is because Magpul is not afraid of experiments and has will to design innovative products.
Advantages:
1. Unique design, you either love it or hate it.
2. Pistol grip incorporated into classic stock is very comfortable
3. Many additional accessories (cheek risers, sling adapters).
4. Spacers enable you to adjust the length of pull.
I recommend this stock without any doubts because you will love it.
Related Post:
Magpul SGA Stock and MOE Forend for Remington 870 Review
3. Mesa Tactical Sidesaddle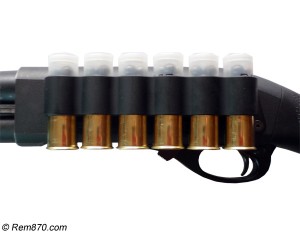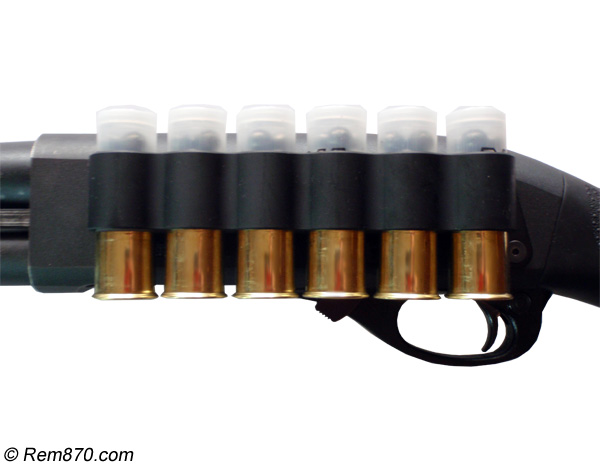 When you grab a shotgun in the night, all ammunition you have is in shotgun and on shotgun, so it's important to have receiver mount shell holder.
I recommend getting Mesa Tactical sidesaddle. This is the most durable and reliable sidesaddle available on the market today. Mesa Tactical sidesaddle is made of aluminium which makes it indestructible. It is low profile and looks fantastic!
One of the good features of this shell carrier is that it doesn't hide the serial number.
There are many different versions of this sidesaddle. There are 4-round, 6-round and even 8-round shell carriers.
This is the most expensive shell carrier but it is worth the price.
Related Post:
Remington 870 12 Gauge Side Saddle Review: Mesa Tactical, TacStar, Vang Comp
4. Brownells Stainless Steel Follower
Factory Remington 870 magazine follower is cheap and easy to brake. This is number one cause for feeding problems. First Remington 870s had metal followers which were strong and reliable. Changing factory magazine follower is extremely important to ensure reliable feeding. Remember, that broken extractor can stuck inside the magazine tube and you will have to disassemble your shotgun to fix that. And if we are talking about self-defense situation this is the worst case scenario. Factory follower is junk, remove it as soon as possible!
Brownells Stainless Steel Magazine Follower
When you hold it in your hands you feel that it is heavy and reliable, it is thick and made of stainless steel, it is even thicker than Vang Comp Systems follower. Looks good and works well, I didn't have any malfunctions during the tests. Brownells Magazine Follower has grooves and will work with Remington 870 shotguns which have dimples but don't have extension.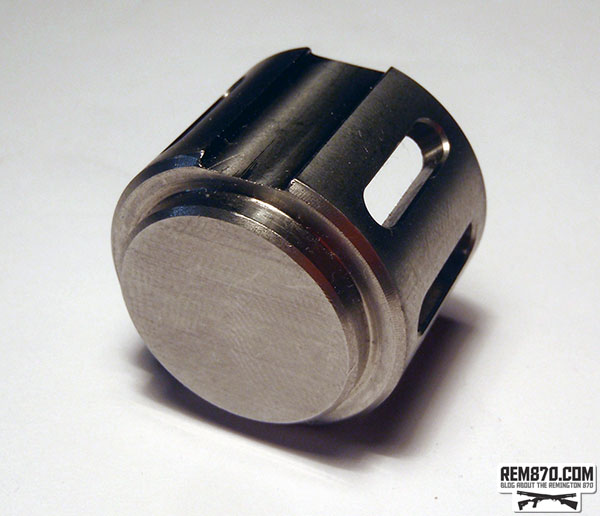 Brownells Stainless Steel Magazine Follower is very good alternative to Vang Comp Systems follower. It is machined, it is stainless, it is thicker than Vang Comp Systems follower. It will last forever.
Related Post:
Remington 870 Followers Overview (Vang Comp Systems, CDM Gear, SBE Precision, GG&G, S&J Hardware, Scattergun Technologies, Choate, Nordic)
5. Tritium Sights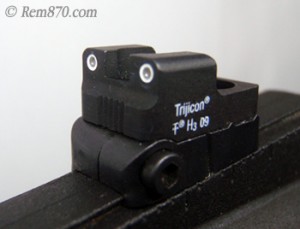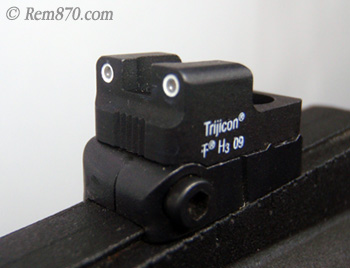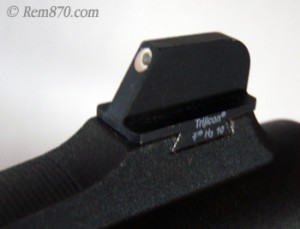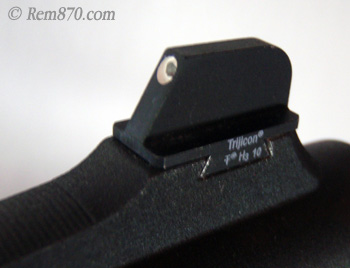 Better sights are very important because you use them every time you shoot. It is good idea go get Tritium sights because they glow in the dark for years.
This set is very sturdy and well made. I have tested them in day light and they were very good and easy to use. Of course they don't glow in the daylight as light gathering sights but easily identifiable thanks to the white ring around tritium tubes. Also, Ameriglo sights glow in the dark thanks to the tritium elements (which will be glowing for 12 years). You can choose several colors for your sights, I have front dot of the green color and yellow dots on the back sight. You can choose all green elements if you want. These sights are little higher than standard ones but I like it.
Related Post:
Ameriglo (Trijicon) Tritium Night Sights for Remington 870 Shotgun
6. Non-MiM Extractor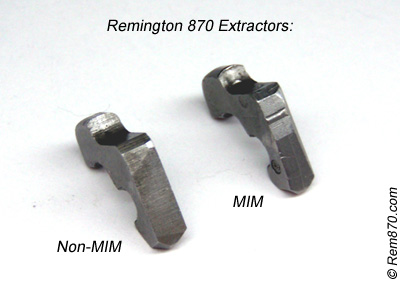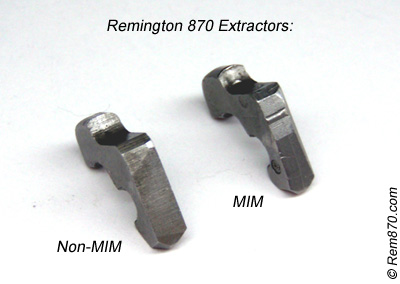 Machined extractor is one of the must-have upgrades for your Remington 870. It insures reliable extraction of fired shells. Police version of the Remington 870 utilizes non-MIM extractor too because it is more reliable.
Related Post:
Remington 870 Extractor Replacement
7. Oversized Safety
A lot of shotgun owners prefer to replace the standard factory Remington 870 safety because it is rather small and in a stress (home defense) situation it maybe difficult to quickly disengage it. Oversized safety button enables you to disengage safety fast ensuring that you will be able to use your shotgun when you need it. This is very important, especially in stress situation. Also, oversized safety button is much more easier to find when you wearing gloves.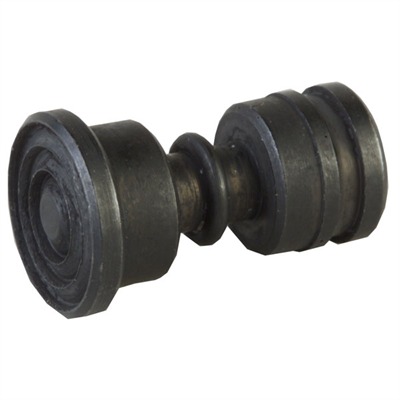 Very good safety button for Remington 870. Works great and can be easily disengaged. It doesn't stick out much and big enough to be quickly disengaged. The quality of this safety button is very good. This is the only one oversized safety which can be used with Knoxx recoil reducing stocks.
Related Post:
Remington 870 Safety, Wilson Combat (Scattergun Technologies), S&J Hardware, Vang
8. Short Barrel
The most popular barrel for homedefense is the Remington 870 18 or 18.5″ bead sight barrel. It is short, simple and inexpensive.
This short barrel enables you to easily manouevre around the house. It is possible to change the factory bead with light gathering or Tritium one.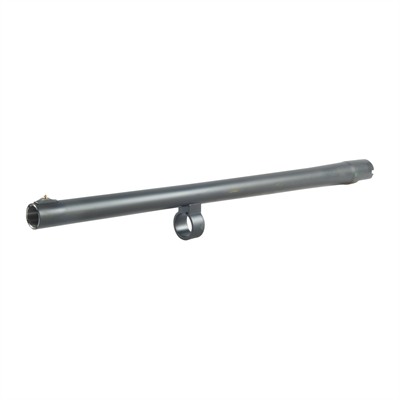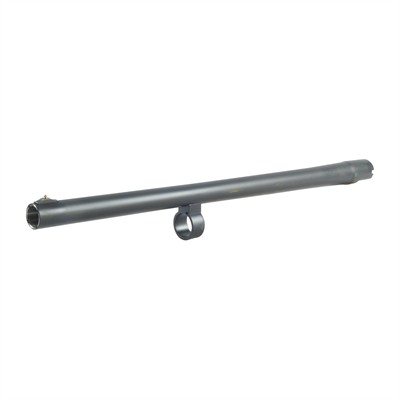 This barrel is universal tool which is good for almost any purpose. Of course, longer barrel will be better for hunting and ghost ring sights will be better for home defense. But 18.5″ bead sight barrel enables you to do almost all tasks. It is good choice for beginners or for people that want to have only one shotgun for home defense and for week end clay shooting.
Some good features of aftermarket Carlsons barrel:
Constructed from ordnance grade 4140 steel
Chrome lined bores
Matte black finish
Available with non-adjustable front sight or adjustable sights
Includes installed Carlson cylinder choke tube
Remington barrels are threaded for the standard Rem Choke system
Related Post:
9. Shotgun Sling Mount from GG&G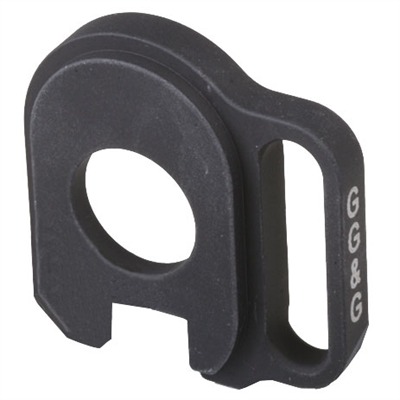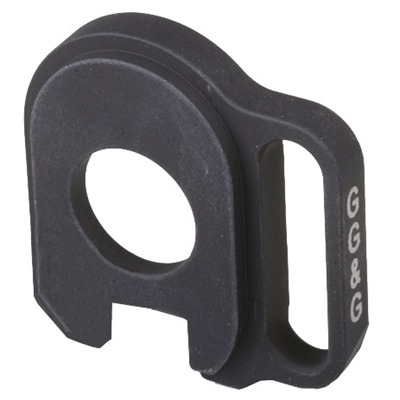 Shotgun Sling Mount from GG&G enables you to install a one-point sling on your Remington 870.
One-point sling enables you to have free hands during home-defense situation. For example, you can hold a phone calling police, you can switch to a handgun when situation requires, etc.
Related Post:
GG&G Shotgun Sling Mount Review
10. Magazine Extension
Some of the Remington 870 shotguns come without magazine extnesion which means that you can have just 4+1 shotgun shells. That is good idea to have more ammunition.
The best extension you can buy is the Nordic Components magazine extension:


It is lightweight and reliable. This extension comes with high-quality spring with black coating. And the best thing – a lot of shooters use these extensions and have no problems with them.
This extension is lightweight. If you compare it to other ones you will see a great difference in weight. Remington 870 is a heavy shotgun and is nice to have such lightweight extension.
Included magazine spring is top quality. This is the best spring for a magazine extension you can find.
New Remington 870 Home Defense Project, with Parts List
Remington 870 Home Defense Project from Malpaso from Remington 870 Forum:
Finished my 870 project tonight. Since I pulled info from all over the place, both here and on other sites, I thought I'd compile everything in one place.
I started off with a basic Wingmaster.
I was lucky enough to sell off the stock, forend and barrel, and put those funds toward the replacement parts. I effectively turned it into a Police. Here is what I replaced, with factory part numbers and Brownell's part numbers for reference:
18-1/2″ Parkerized barrel F242243 767-000-385WB
Sear spring, heavy police F97642 767-000-716WB
Carrier dog follower spring F17415 767-174-150WB
Extractor, non-MIM F16176 767-161-760WB
Safety VCS 100-000-569WB
2 round mag extension with follower 100-003-056WB
Stock set 100-011-223WB
Sling mount MAG507 100-009-581WB
L3 MOE rail MAG407BLK 100-005-601WB
Light mount MAG614BLK100-015-677WB
The Vang 2 round mag extension comes with the follower, spring and sling attachment. Good deal as a set.
Here's the after pictures: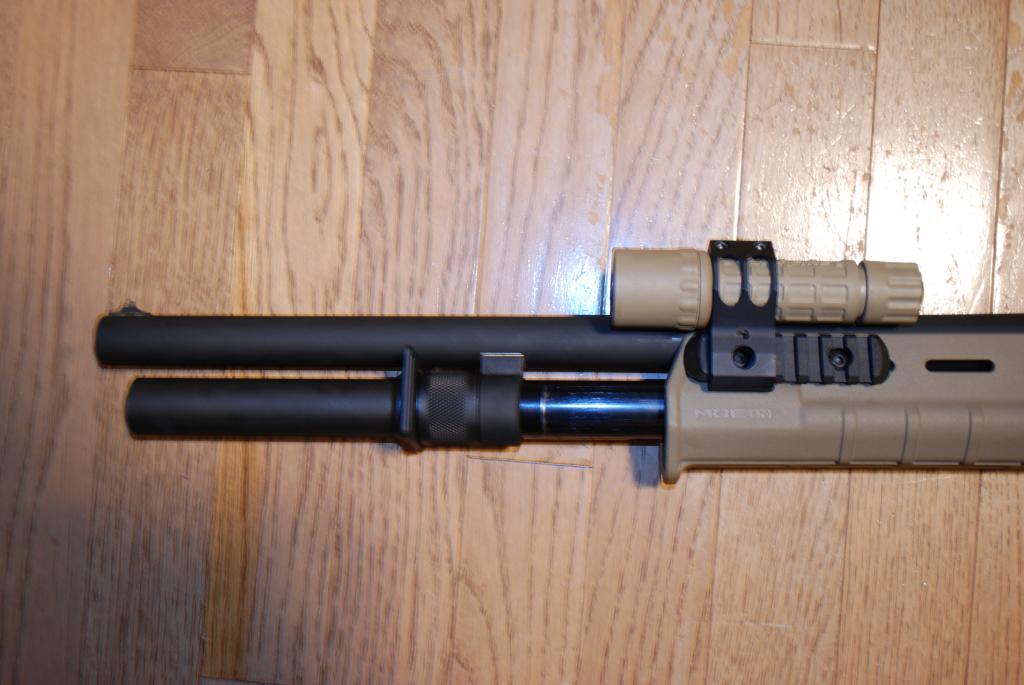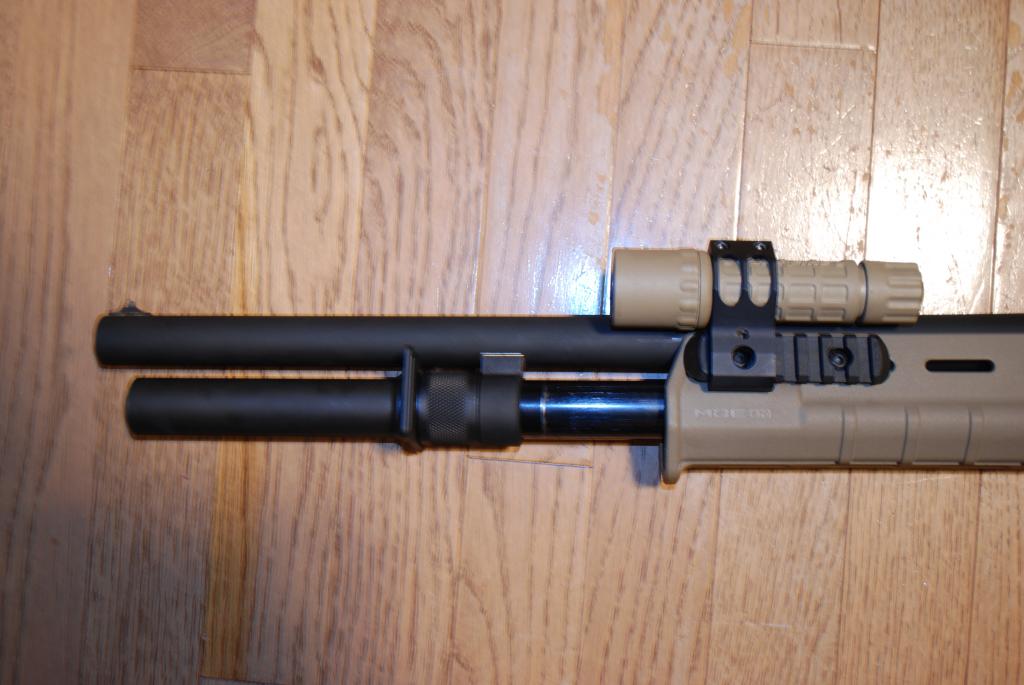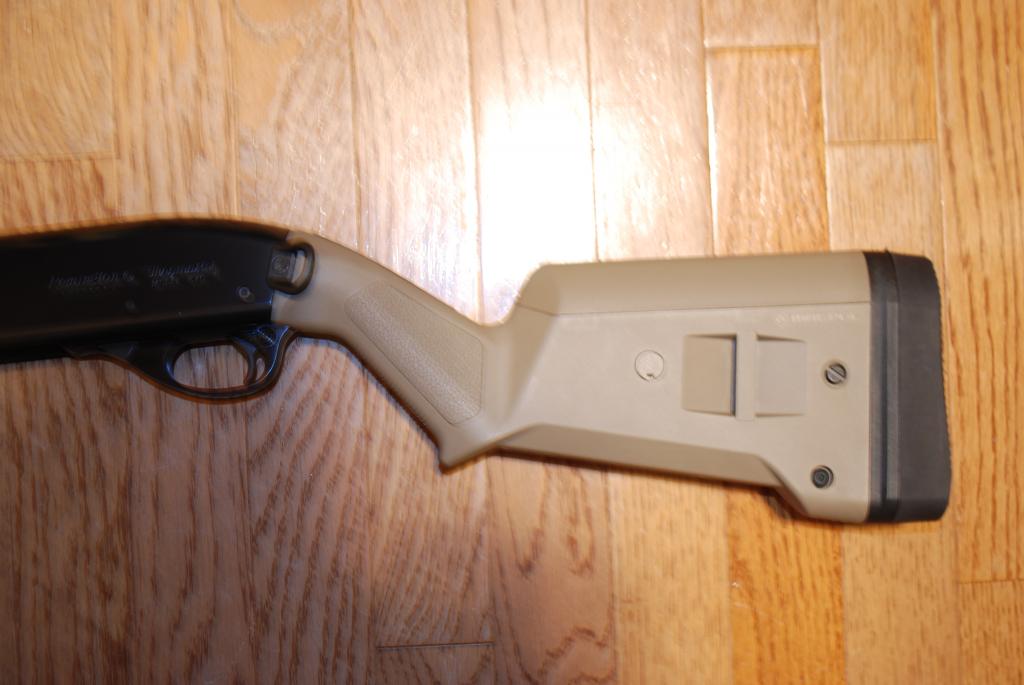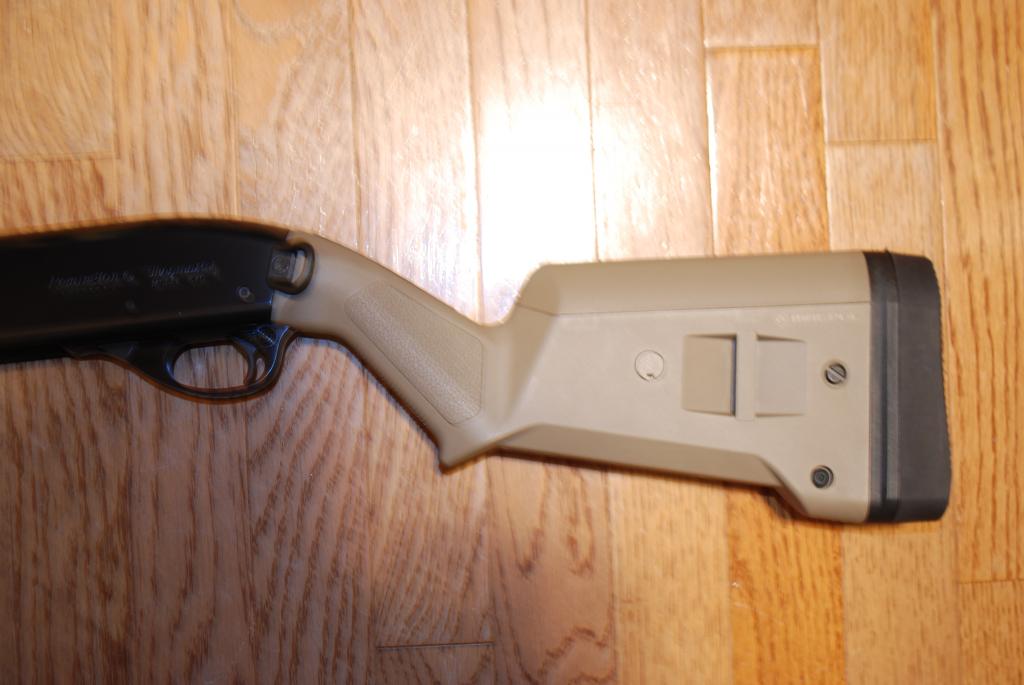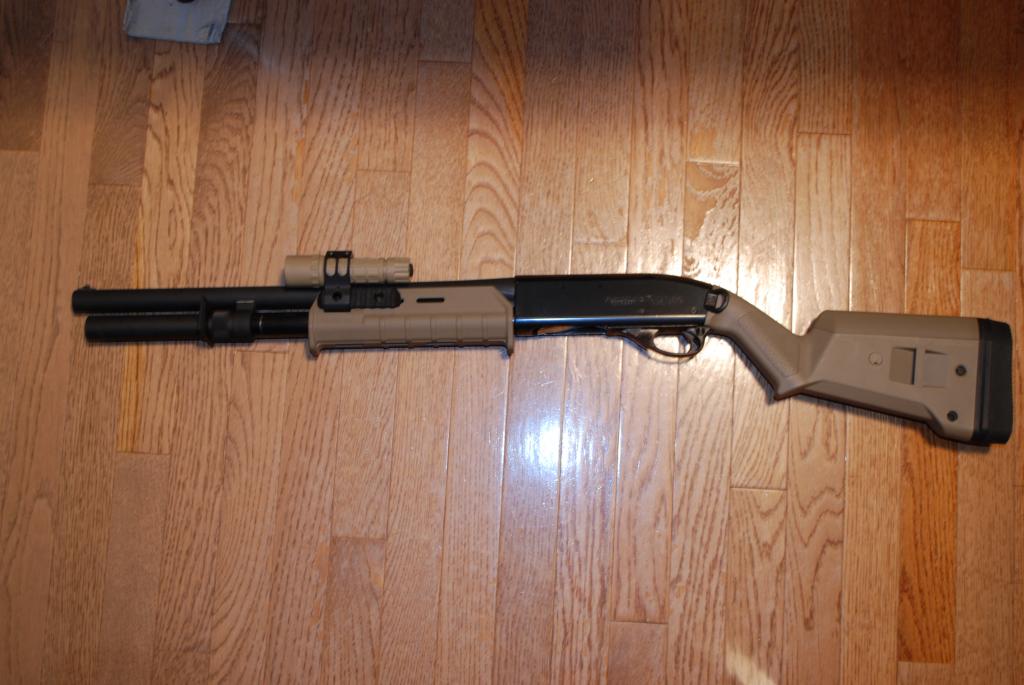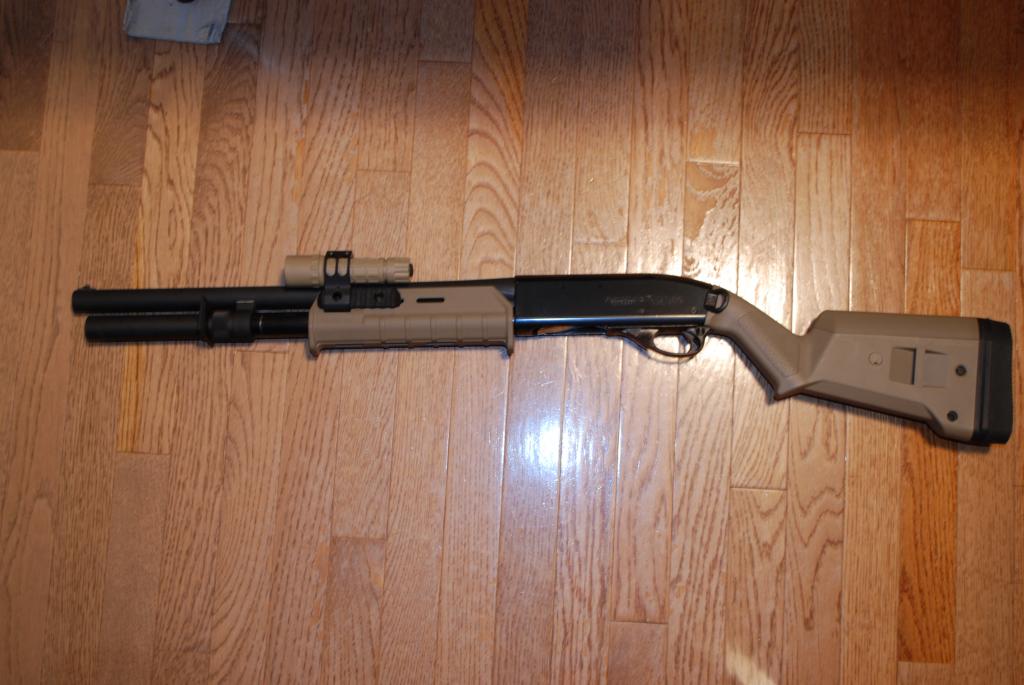 One problem I ran into was that light mount does not fit on that light rail. It doesn't say that on the Magpul or Brownell's web sites, as far as I saw. It will only work with a scout or other offset mount. Fortunately, I had a light mount that I had lying around for another project, but it fits perfectly on this set up.
The light is a modified G2 with this drop in http://www.malkoffdevices.com/drop-in-m … nd-malkoff
It is friggin' bright. There's no need for a clicky with that mod because once it's on, you've destroyed all night vision. I've got the light in just the right place that I can hit the temporary on button, and even twist the tailcap with my thumb if need be.
I was originally thinking of painting it, which is why I got the FDE so I would already have the base coat on them. I found with the Magpul stock, if I left the LOP as short as it would go (about 2″ short of normal for me), it would make an excellent house gun. No need to paint it, and I really don't care about the mismatch colors.
I have a barrel/magazine clamp, not sure if I'll need it.
Because I didn't know what type of sling set-up I was going to end up with, there are three different connection points for 1 or 2 point set-ups.
I did a mock clear of the house last night with all the lights off. Everything functioned great. I like the light position. Hopefully get to the range this weekend.
Here are parts I considered, but did not use, either because I used alternative parts, or chose to go a different direction:
2 round mag extension A5102305 019-000-047WB
Trigger Assembly F102203 767-000-501WB
Magazine spring, police F92447 767-000-379WB
Follower 100-002-463WB
Detachable side ammo carrier DSACREM 100-005-245WB
Forward sling mount MAG508 100-010-976WB
Sling Swivel MAG540 100-013-937WB
Barrel and 2 round mag extension 100-014-061WB
18″ barrel cylinder bore bead sight 24620 767-000-957WB
Related Post:
Magazine Extensions for Remington 870 Shotgun (Nordic Components, Choate, TacStar, Remington, ATI)