Installation of Remington 870 Magazine Extension and Dimples Removal in Mag Tube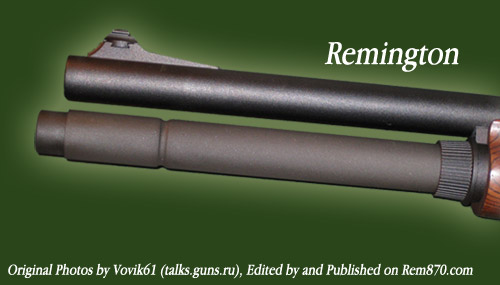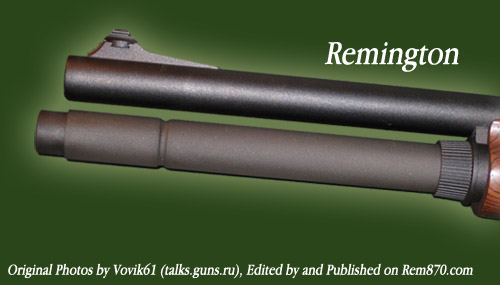 Remington 870 or any other shotgun is very powerful weapon but it has very limited magazine capacity. Standard Remington 870 shotgun has just 4+1 capacity. That is why one of the first upgrades of home defense or tactical shotgun is a magazime extension.
There are many different extensions on the market today:
1. TacStar Magazine Extension
2. Choate Magazine Extension
3. Nordic Components Magazine Tube Extension
4. Original Remington Magazine Extension
5. Scattergun Technology Magazine Extension
6. Vang Comp Systems Magazine Extension
You can see detailed post about different magazine extensions here: Magazine Extensions for Remington 870 Shotgun (Nordic Components, Choate, TacStar, Remington, ATI)
Installation on older Remington 870 shotguns is very easy, you just remove magazine cap, spring retainer, old spring and install new spring and magazine extension. But newer Remington 870 shotguns have two dimples in the magazine tube which hold new spring retainer in place. You need to remove dimples in magazine tube in order to install magazine extension.
Instructions on installation of the magazine extension on Remington 870 Express
If you don't remove dimples in magazine tube, follower will stuck. So, first of all, remove two dimples inside of the magazine tube. There are several ways to remove dimples:
1. Drill them out.
2. Polish dimples using Dremel.
3. Press dimples out using socket.
Each method has its advantages and disadvantages. First two methods are quick but will leave two holes in magazine tube. Third method won't live holes but it is slow and and socket can stuck inside the magazine tube.
Three detailed articles which show how to remove dimples inside magazine tube:
1. Drilling out Dimples (Tabs) to install Magazine Extension on Remington 870
2. How to Remove Dimples From Remington 870 Express Magazine Tube
3. Removing Dimples on Remington 870 Magazine Tube
When dimples in magazine tube of Remington 870 are removed, you can install magazine extensions without any problems.
It is recommended to replace standard follower with enhanced one. Related post: Remington 870 Followers Overview (Vang Comp Systems, CDM Gear, SBE Precision, GG&G, S&J Hardware, Scattergun Technologies, Choate, Nordic)