Remington 870 Express Tactical/Home Defense Upgrades and Accessories
spsreef has posted photos of his Remington 870 Express built for home defense. The setup is very interesting. There are a lot of different upgrades and accessories.

If you have any questions, you may ask spsreef directly on the Remington 870 forum.
Remington 870 Express for Home Defense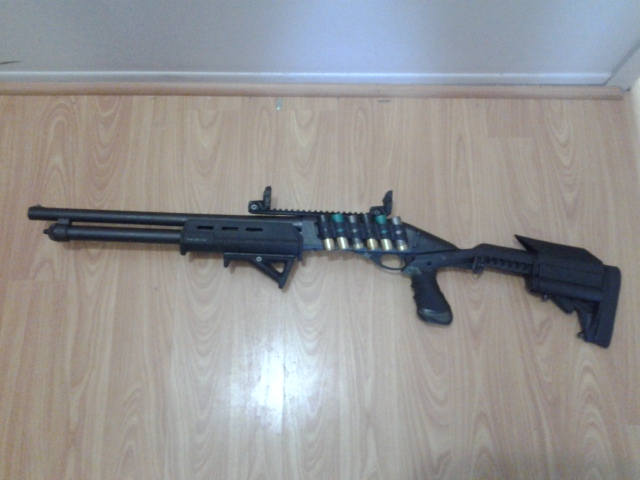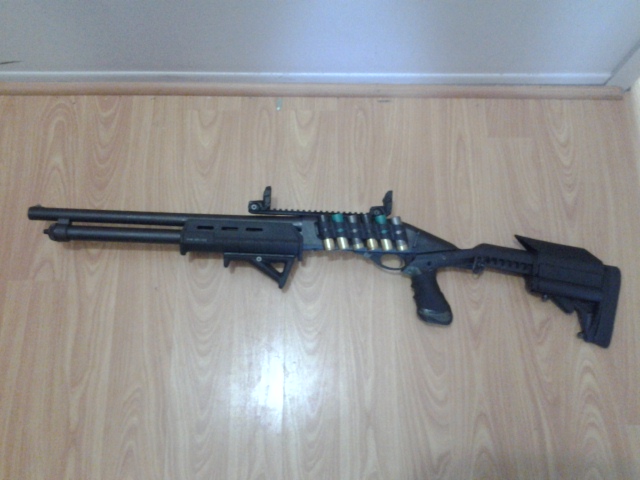 I wanted something for home protection, and a little fun.
Remington 870 Tactical Blackhawk Spec Ops Stock Model
• Key Features:
• 7 position LOP adjustment
• Recoil reduction system
• Enhanced pistol grip
• Sling mount – adjustable LH, RH, or Removed
• Drilled and tapped receiver
• SuperCell recoil pad
Add Ons:
• Magpul forend
• Magpul AFG2 angled foregrip
• Magpul MBUS backup sights
• Mesa Tactical 9" MIL-STD 1913 Picatinny rail
• GG&G Side Saddle Shell Holder
• Streamlight TLR-4 Tactical Light & Laser Sight
• Hogue Slip-on Grip
• Blackhawk Powerpak Modular Cheek Piece Kit
• GG&G Magazine Follower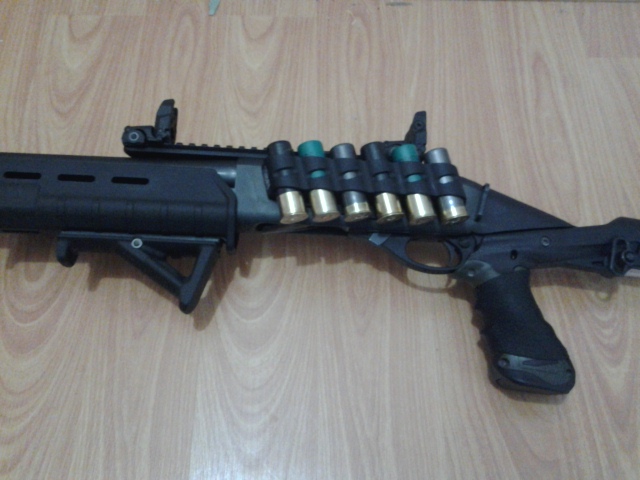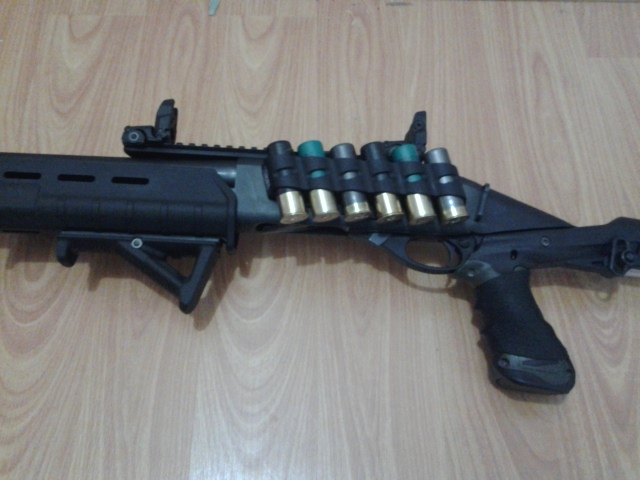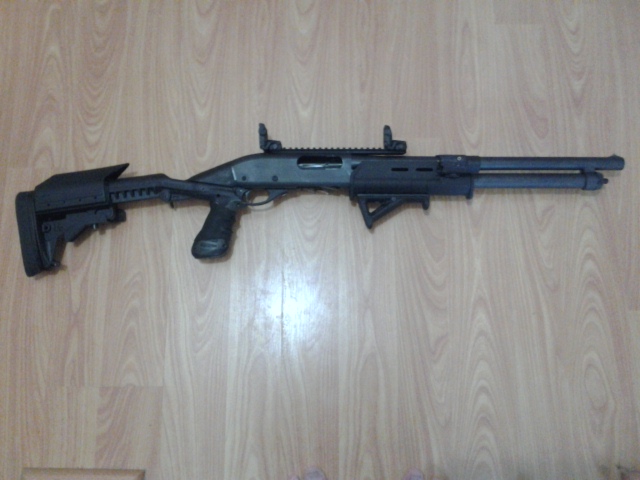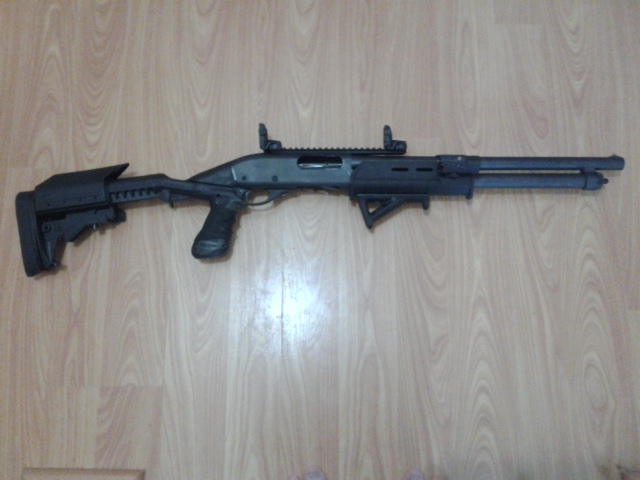 Recommended Products:

Blackhawk! Knoxx Stock Gen II for Remington 870

Get Blackhawk! Knoxx Stock Gen II for Remington 870 here: http://tinyurl.com/ojcct46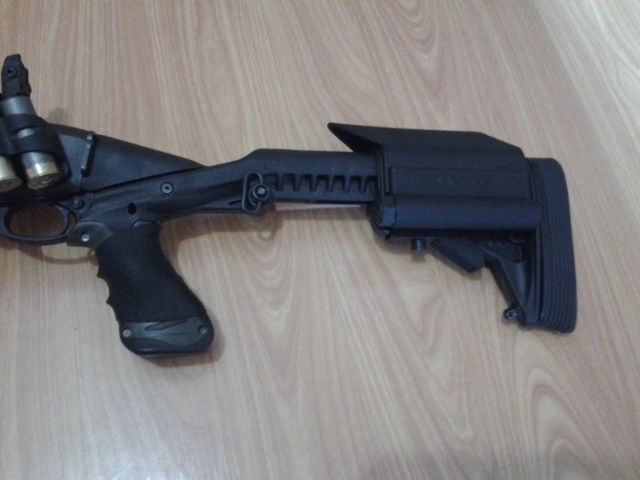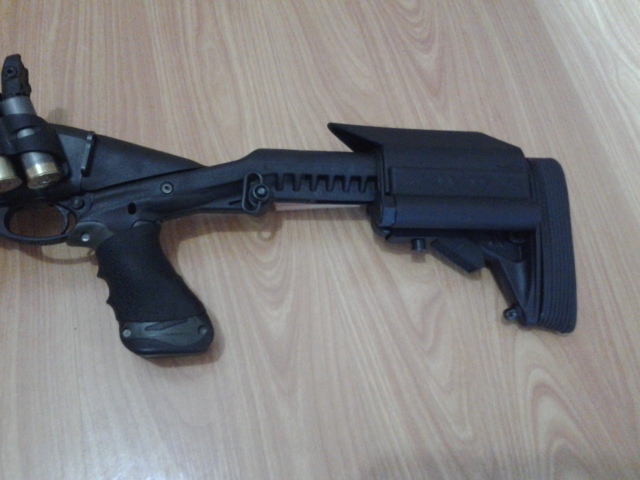 Recommended Products:

Blackhawk Powerpak Modular Cheek Piece Kit

Get Blackhawk Powerpak Modular Cheek Piece Kit Remington 870 here: http://tinyurl.com/bwythl6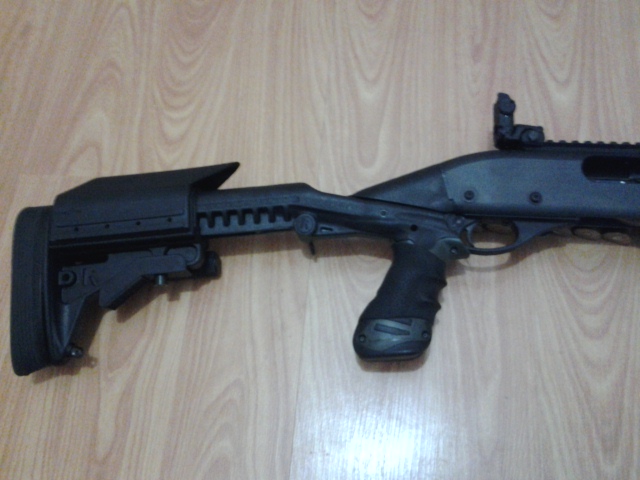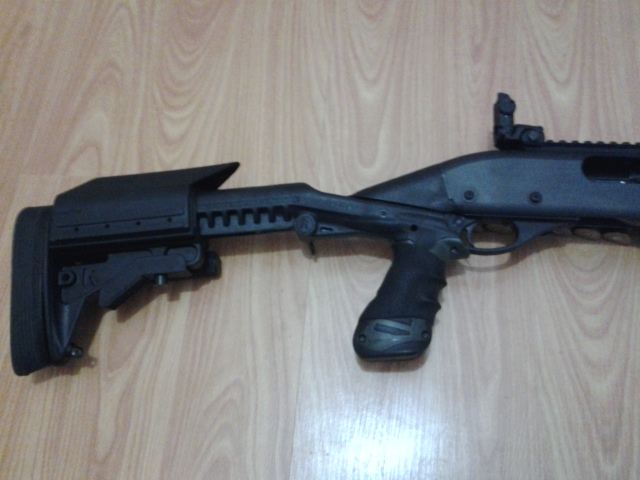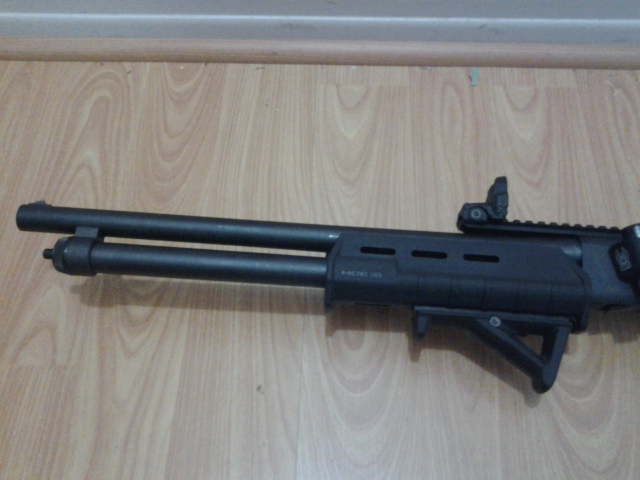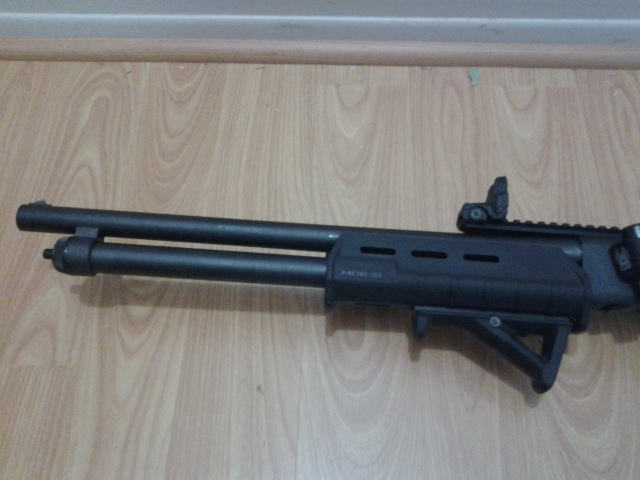 Recommended Products:

Magpul MOE Forend for Remington 870

Get Magpul MOE Forend for Remington 870 here: http://tinyurl.com/8qy9acj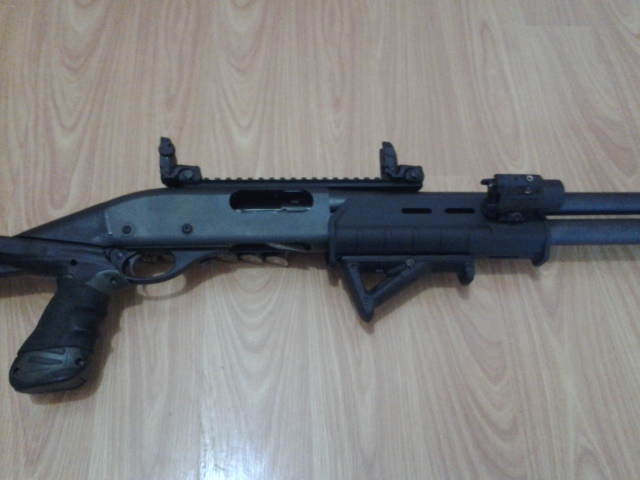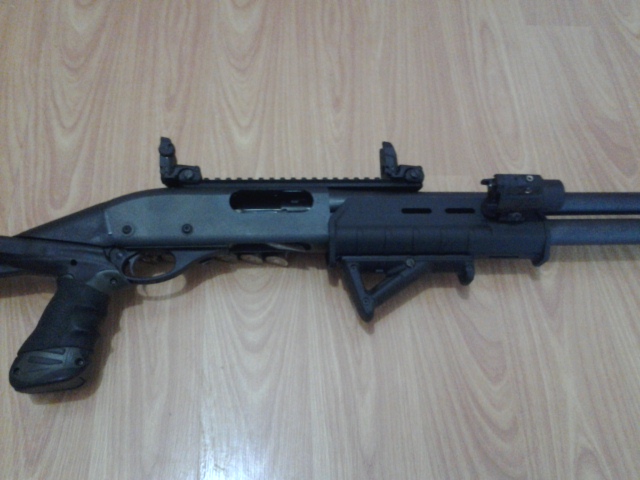 Recommended Products:

Streamlight TLR-4 Tactical Light & Laser Sight

Get Streamlight TLR-4 Tactical Light & Laser here: http://tinyurl.com/b8nte4q