Tactical Accessories and Upgrades for Remington 870
Gun owners who own a Remington 870 love to add tactical upgrades to their shotgun. It just so happens that there is many tactical upgrade options you can choose from. For example, if you use a Remington 870 for home defense then you will want to upgrade to an 18" barrel because it is shorter and allows you to maneuver around your home faster. This is great for beginners to practice with as well.
The tactical flashlight is another example of this. You can actually attach a flashlight to the end of your Remington 870 shotgun which helps you see your target at nighttime or in dark places. These flashlights are usually light weight and come with rails or mounts so you can easily attach them to your shotgun. Since it is light weight, it won't weigh down the shotgun or interfere with shooting it.
Another tactical upgrade is a light weight magazine extension to your shotgun so you can hold more rounds. One of the most important features of any tactical weapon is to be able to hold as many rounds as possible. If you look at the police style Remington 870 shotguns, they all typically have magazine extensions that can hold over five rounds of ammunition. Private gun owners can purchase these same kinds of extensions, but they are usually used for hunting purposes more than anything else.
A popular tactical upgrade that will probably interest you is sight or optical attachments to help you aim at your target. In the old days, it was hard to add optic sights to a shotgun because the receiver of the gun wasn't made for it. But now there are companies making optical sights that work with a low-profile receiver rail. You can also add a ghost ring sight if you want to remain discrete from your target while increasing the accuracy of your aim at the same time.
One of the big problems people have with shotguns has to do with the stock, which is the opposite end of the shotgun that rests against your body. If this part is too long then you won't be able to get a good grip on the weapon. For tactical purposes, you can replace your longer stock with a shorter stock. That way you can get a pistol grip on the shotgun while still being able to lean the stock against your body for stability and accuracy.
Finally, consider adding a side saddle to your shotgun in order to have easier access to ammunition. This saddle simply gets mounted to the side of your shotgun and does not interfere with your aiming or shooting in any way. It is also light weight, so it won't add any pressure when holding the shotgun either.
Tactical Accessories and Upgrades for Remington 870
TOPTACTICAL has posted pics of his Remington 870 with lots of interesting tactical upgrades and accessories on Remington 870 forum:
Hi guys, this is my tactical Remy
Remington 870 Express Magnum
Mesa Tactical 6 Shot Sureshell
Mesa Tactical LEO Telescoping Stock Kit
Mesa Tactical Magazine Clamp w/ Sling Swivel
Mesa Tactical Ambi Sling Loop
Vltor AR-15 Buffer Tube Mil Spec
Synthetic Heat Shield
SureFire 618FA
SureFire FM67 Beamcover
CAA Cheek Piece
LimbSaver AR-15 Recoil Pad
Truglo Tritium Fiber Optic (TFO) sight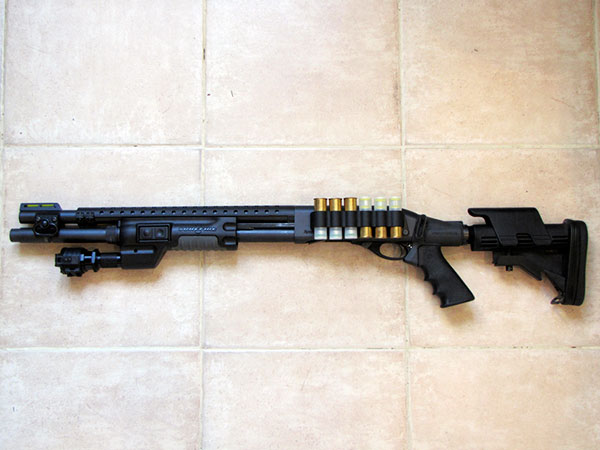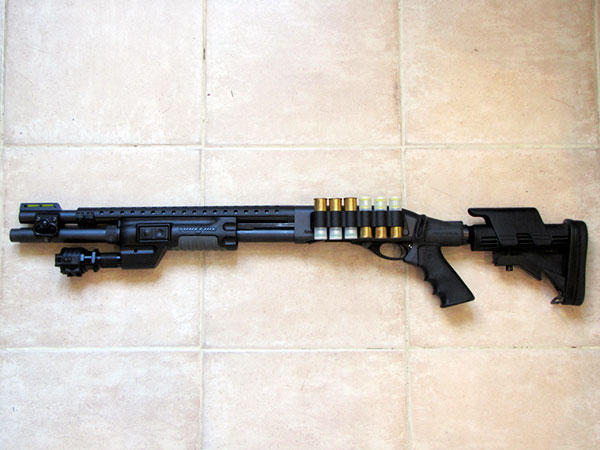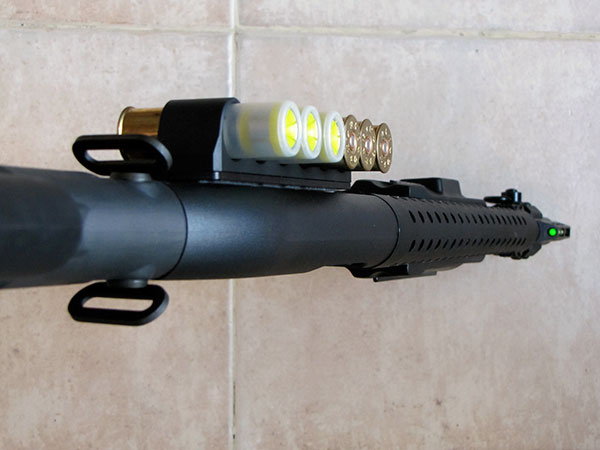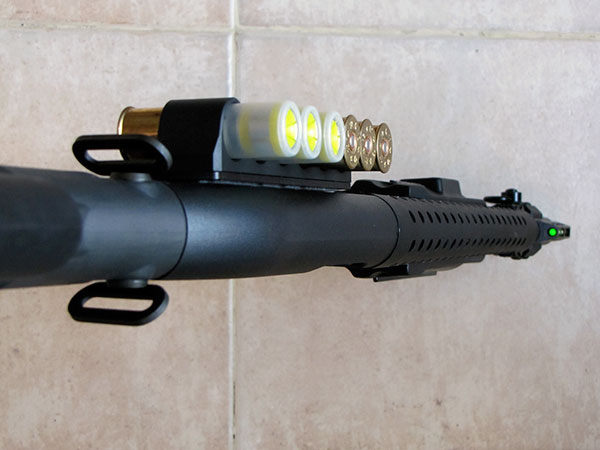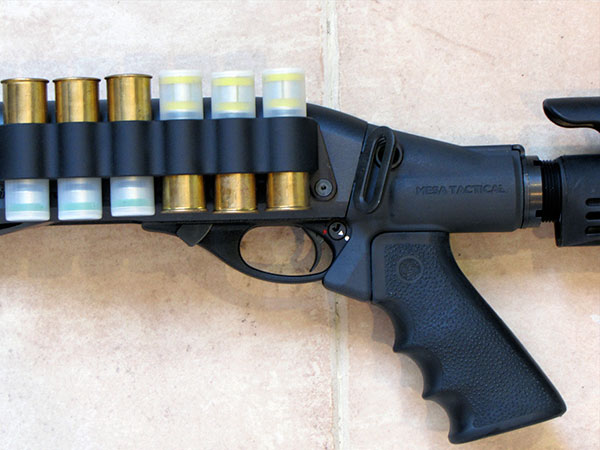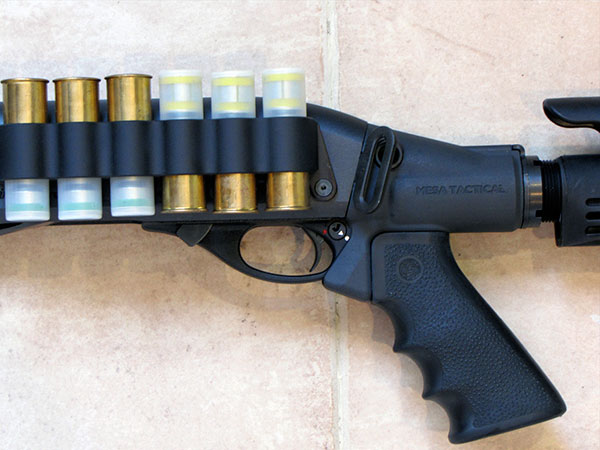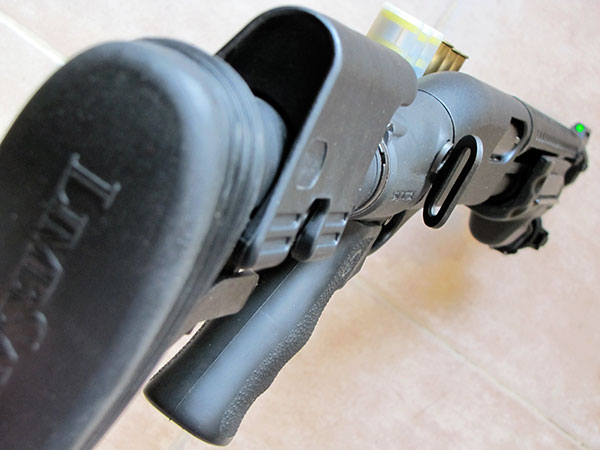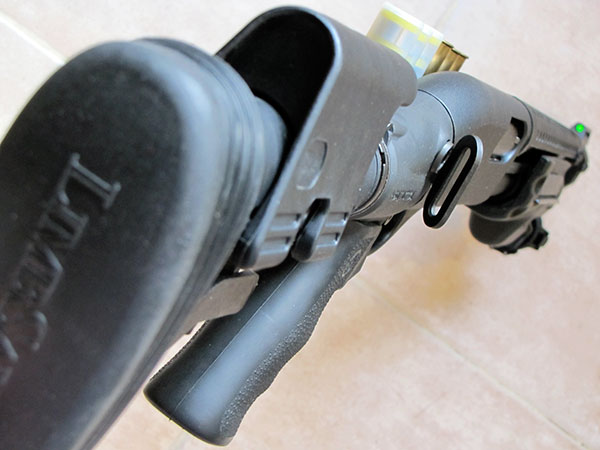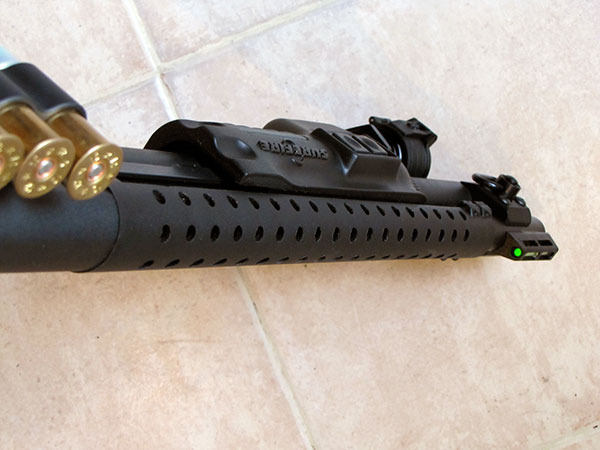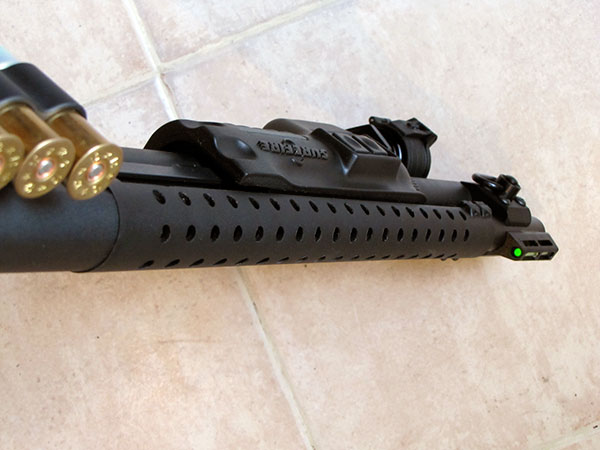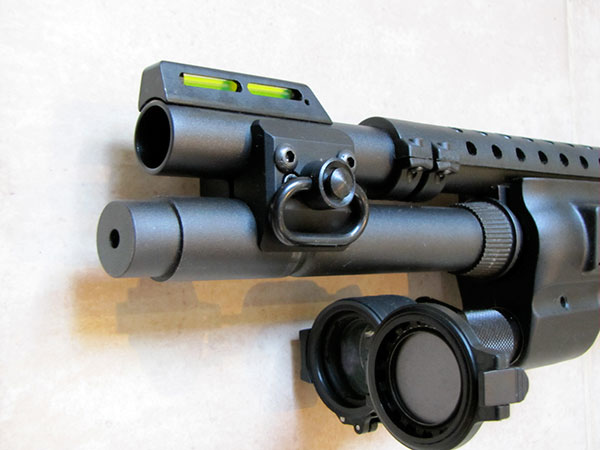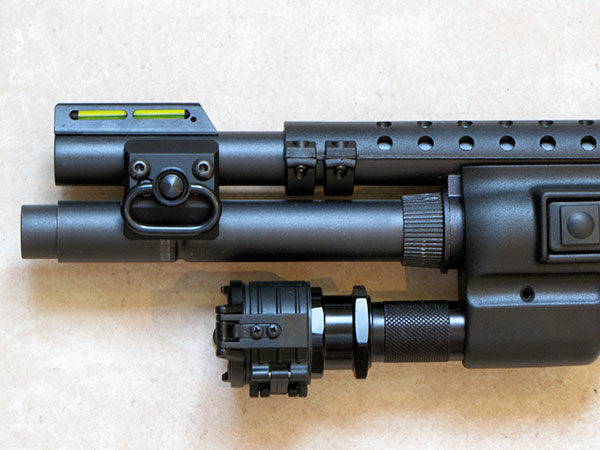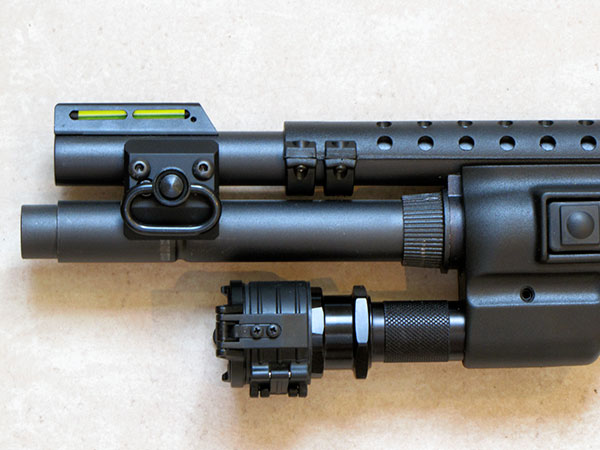 Related Post: