Remington 870 Police Metal Trigger Group
The Remington 870 Express contains a polymer trigger group assembly that most gun owners are familiar with. However, the look and feel of this trigger group could be a whole lot better. Not only that, but a polymer trigger group is believed to be less durable. That is why more Remington 870 shotgun owners are upgrading their existing shotguns with a police metal trigger group assembly instead. This particular metal trigger group is the same one that you'd find in a real Remington 870 Police shotgun. What is so great about this trigger group assembly is that it's made out of metal, which means it is more durable and more reliable than the OEM polymer trigger group that comes with the Remington 870 Express. It also has a much better look and feel as well. Some people think that it's made of steel but it is made of aluminum.
Remington 870 Police Metal Trigger Group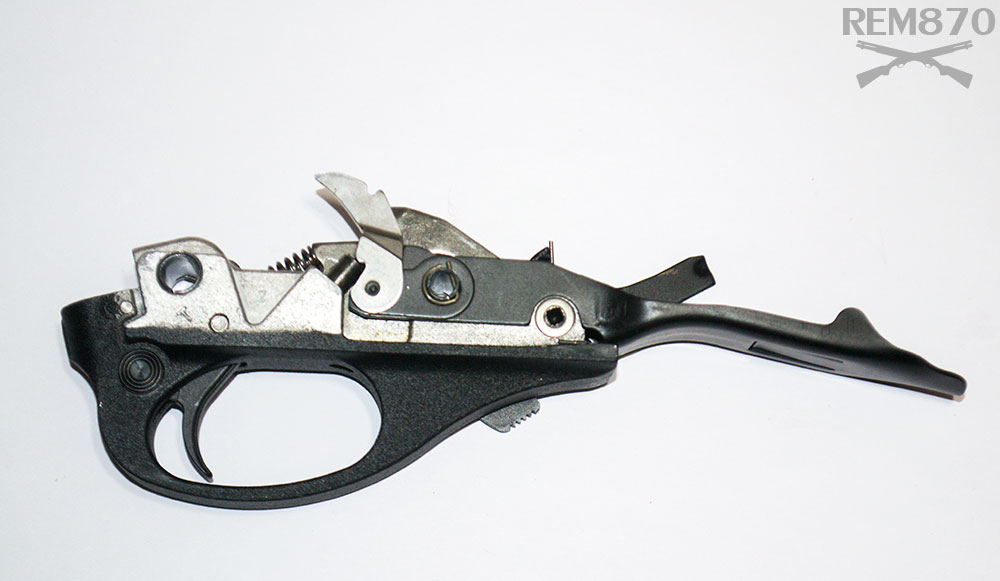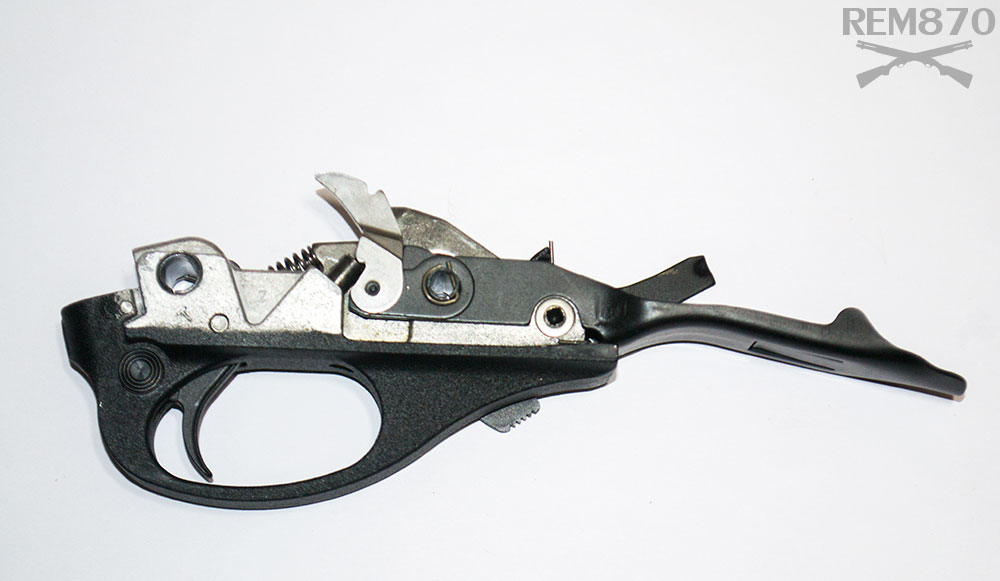 Remember that a quality trigger plate assembly is important to have when you're shooting a Remington 870 shotgun. If you are not comfortable with how the springs of your current trigger assembly function, then you are not going to shoot very well with your shotgun. Increasing the comfort level that you have with your weapon is essential in order to become a better shooter. And if you are a law enforcement or military officer, it is even more critical that you have a trigger group that you feel comfortable with. You may also want to learn more about carrier latch spring and sear springs for the Remington 870.
Now you might be thinking that you could just purchase a Remington 870 Police shotgun and get all the best metal parts in it at once without having to upgrade. The problem is these guns are a lot more expensive to purchase than the Remington 870 Express. It would be a lot easier for you to just purchase the police metal trigger group separately and then just upgrade your existing 870 Express with it. The police trigger plate assembly can be purchased at virtually any sporting goods store for about $116.99. The best part is the trigger group is manufactured in the United States. That way, you know you're getting a high-quality component that wasn't just made quickly off the assembly line.
Remington 870 Police Metal Trigger Group Installation
To install the trigger assembly, you'll need to first make sure your weapon does not have any ammunition already loaded into it. This means that you need to check that the both magazine tube and the chamber is clear. Now, all you really need to do is push out the two pins from the receiver that are holding the trigger group inside it. Then, put in the new police metal trigger group in its place and reassemble the Remington 870.
Remington 870 Metal Trigger Group with Gold Trigger
Remington 870 metal trigger group is also made of aluminum but has the same carrier latch and sear spring as non-Police versions. The main difference is gold colored trigger. It looks really interesting, especially on competition or hunting shotgun.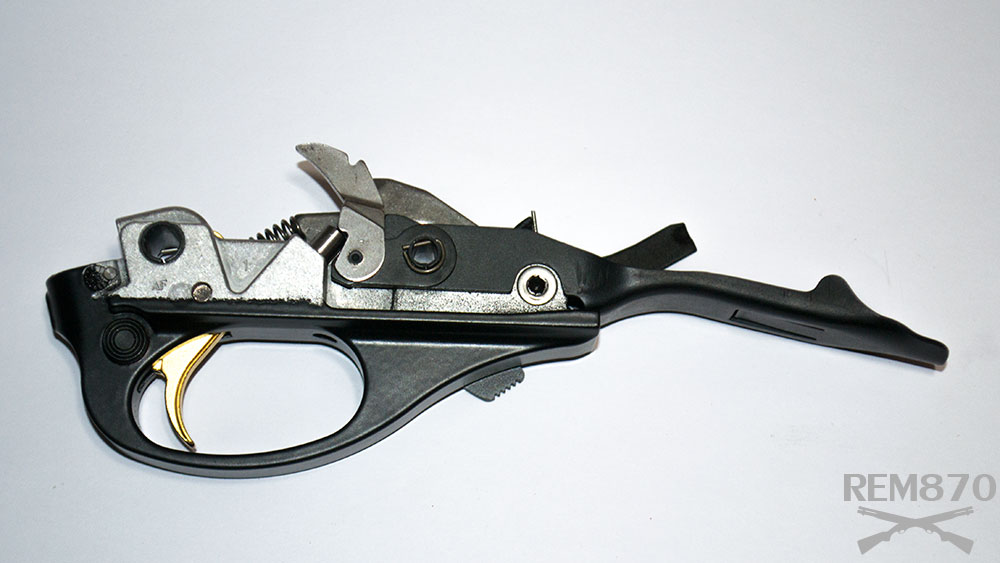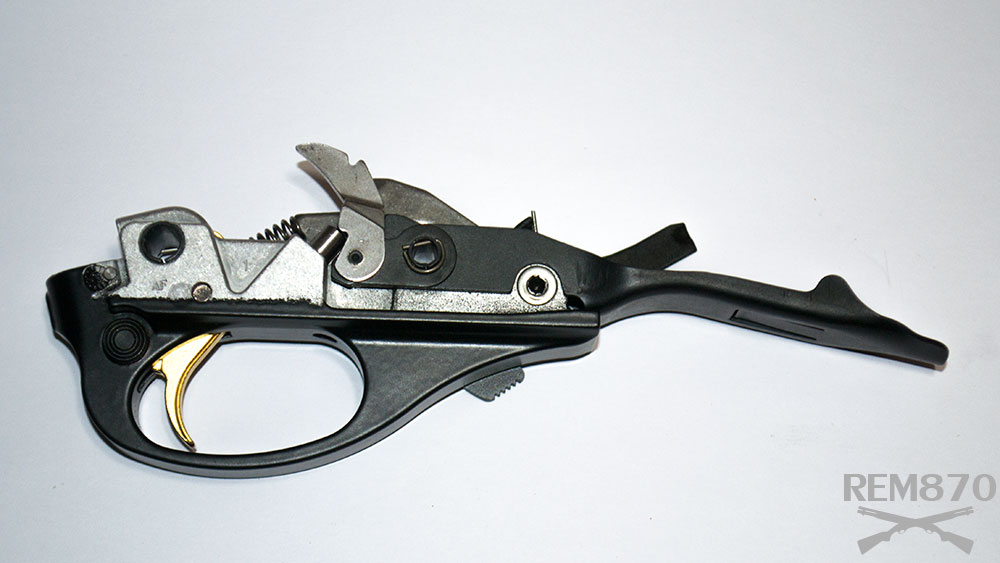 The coating of metal is differnt from the Police trigger group. It is very smooth compared to rough coating of the Police trigger group: