Review of Strike Industries VOA Handguard for Remington 870/Mossberg 500
If you've never heard of Strike Industries, you don't know what you've been missing. Strike Industries has some of the most innovative and aggressive-looking accessories on the market today. They have a unique look that is recognizable anywhere. They use only quality materials to produce their shooting accessories, making them tough and durable as well as sleek and aggressive looking. One of my favorites is the Strike Industries VOA Handguard for the Remington 870 shotgun.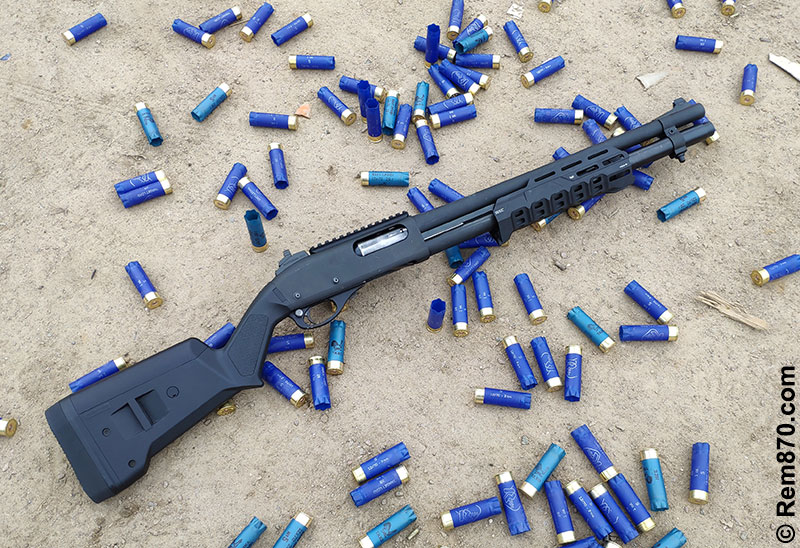 VOA
According to Strike Industries, VOA stands for Valor of Action. It could just as easily stand for Violence of Action. Violence of action is one of the most important fundamentals of military operations. Violence of action means the unrestricted use of speed, strength, surprise, and aggression to achieve total dominance over your enemy. That's exactly what I think of when I look at the Strike Industries VOA Handguard for Remington 870. Its sharp lines and aggressive styling scream dominance. It takes your standard Remington 870 shotgun and transforms it, making it look much more aggressive.
Forend has pretty high sides and protects your hands from the hot barrel.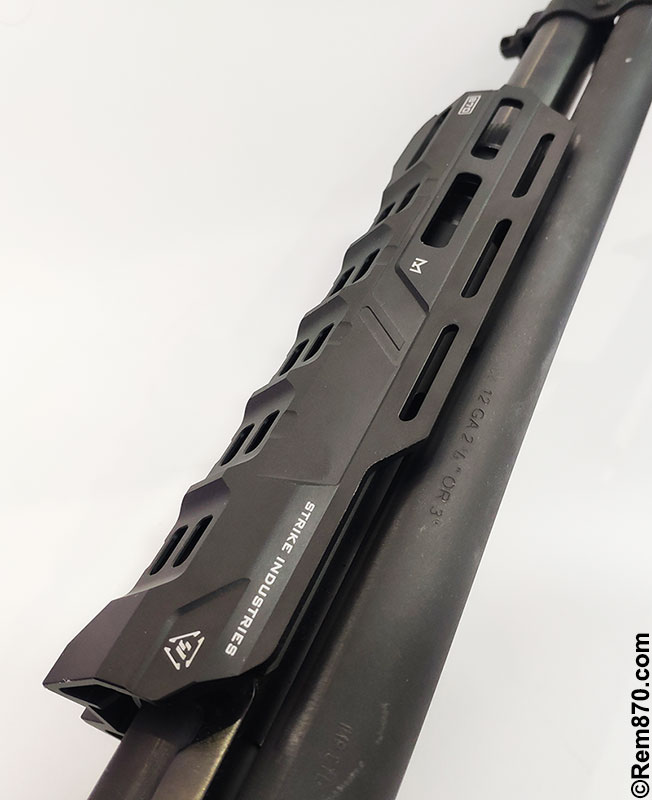 Material and Design
Strike Industries VOA Handguards are made of hard-anodized 6061 aluminum, giving it rigidity while remaining lightweight. They are forged by an extrusion mold process and precision CNC milling. It is coated with a semi-matte finish and has contoured finger grooves to ensure a positive grip. It also has front and rear handstops cut into it to ensure your hand stays on the pump while working the action. The VOA Handguard has 10 MLOK slots to ensure maximum versatility when adding accessories to your shotgun.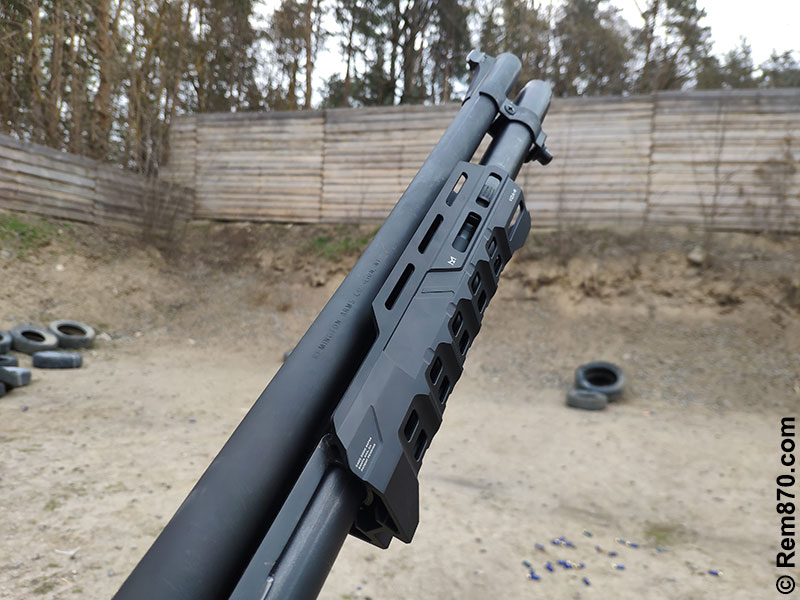 The VOA Handguards come in two colors: Black and FDE. The black is really more of a gunmetal grey, while FDE (Flat Dark Earth) is a dark brown color.
The VOA Handguards for Remington 870 are identical to the handguards for Mossberg 500, the two most popular shotguns sold today.
Conclusion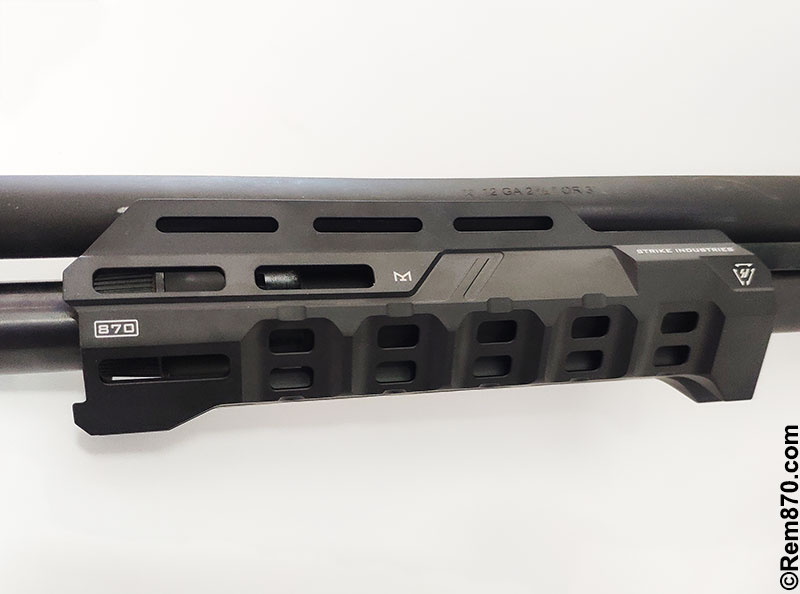 There are dozens of aftermarket handguards available for the Remington 870 shotgun, why should you buy the Strike Industries VOA Handguards? It's simple. Their aggressive styling will immediately upgrade the look of your shotgun. The handguards are made from hard-anodized 6061 aluminum, making them extremely durable yet incredibly lightweight. They have 10 MLOK attachment points, giving you nearly unlimited accessory configurations. They have thoughtful design features like finger grooves and handstops that make it functional as well as attractive. All this and more make the Strike Industries VOA handguards one of the best accessories for your Remington 870 shotgun. I can't recommend them highly enough.