How to Reduce Recoil on AR-15 Rifle
I have the DPMS 3G1 rifle. I decided to upgrade it to use for dynamic shooting sports such as 3-Gun and IPSC.
One of the things every AR-15 shooter wants is softer recoil. There are many ways to reduce recoil on the AR-15 platform. This article is about three ways to reduce the recoil on the AR-15 rifle.
First of all, get AR-15 with an extended rifle gas system which makes rifle work smoother. DPMS 3G1 is an example of such rifle.
Then you have four more ways to reduce recoil on AR-15:
1. AR-15 Silent Captured Spring Gen 2 with Spring Pack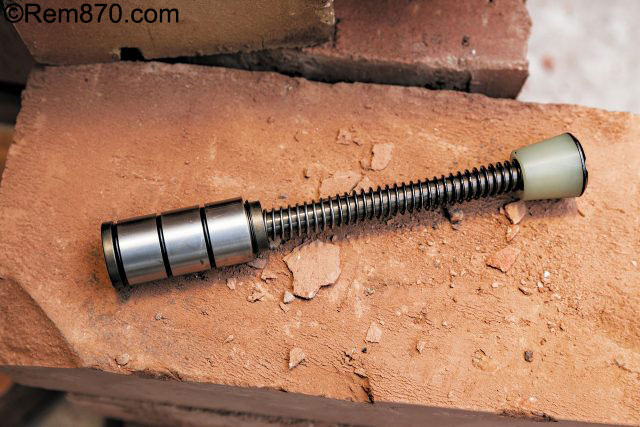 Standard buffer and spring make noise which is common for most AR-15 rifles. If you want to have smooth and silent work of your rifle, then you will enjoy the JP AR-15 Silent Captured Spring.
It doesn't reduce recoil itself but will make it softer combining with other parts such as lightweight bolt carrier group and adjustable gas block. Then you can use Alternative Spring Pack to choose softer spring and felt recoil would be even softer. But check how your rifle works and that spring has enough power to chamber around.
It is pretty easy to disassemble the JP Silent Captured Spring to experiment with springs of different strength.
This AR-15 upgrade is compatible with all carbine-length and rifle-length buffer tubes. Spacer for the longer rifle-length buffer tubes included. I have a rifle gas system on my DPMS 3G1, so I used Silent Captured Spring with a spacer.
This is a Gen 2 buffer, which has lower weight.
Recommended Product:
2. Odin Adjustable Gas Block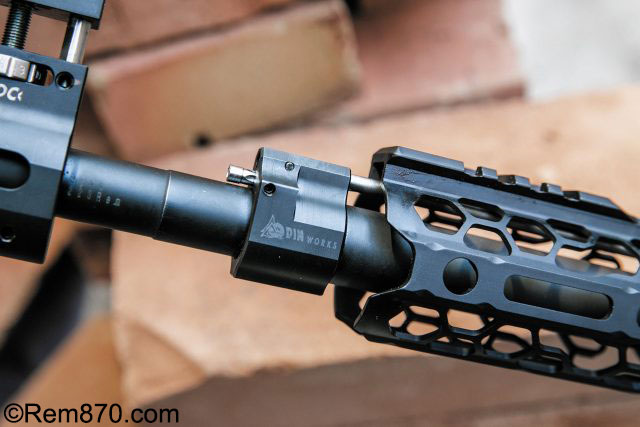 Odin gas block enables you to adjust the amount of gas which is used to run your AR-15 system. Rifles with non-adjustable gas blocks are usually over-gassed, which means that more gas flows through the system than needed. It makes it more reliable, but also you are going to feel more recoil. Adjusting the gas block is simple and means that you can fine-tune your AR-15 and have the actual amount of gas which is needed for your rifle to eject the fired shell and chamber a new round. Make sure to test your system, and that bolt stays open after the last round fired. Have a little more gas than needed to make sure that your rifle will work reliably during cold weather or when dirty.
Another good feature of the low profile Odin gas block is that you can install aftermarket handguards without problems. There are so many of them available on the market today!
Recommended Product:
3. Brownells Lightweight Bolt Carrier Group

The Brownells M16 Lightweight Bolt Carrier Group has a lower mass meaning it needs less gas for the AR-15 system to work. Lighter BCG and less amount of gas mean lower recoil. This is a drop-in upgrade which doesn't require gunsmithing or time.
Lightweight Bolt Carrier Group is machined from 8620 tool steel and has a heavy-duty bolt made using 9310 tool steel. That means that lightweight BCS is still sturdy and reliable.
Available with nickel-boron, titanium-nitride or nitride finishes which mostly mean color. All of them have the same functionality.
Compatible with AR-15s chambered in 5.56 NATO, .223 Rem., 300 Blackout and .204 Ruger
The Brownells M16 Lightweight Bolt Carrier Group ships completely assembled with all of the parts. The true drop-in upgrade which can make your rifle better.
Just remember that lightweight BCG alone won't make the recoil softer because the system will still have too much gas pressing on it. Get the adjustable gas block to release the potential of the light BCG.
Recommended Product:
4. Muzzle Brake or Compensator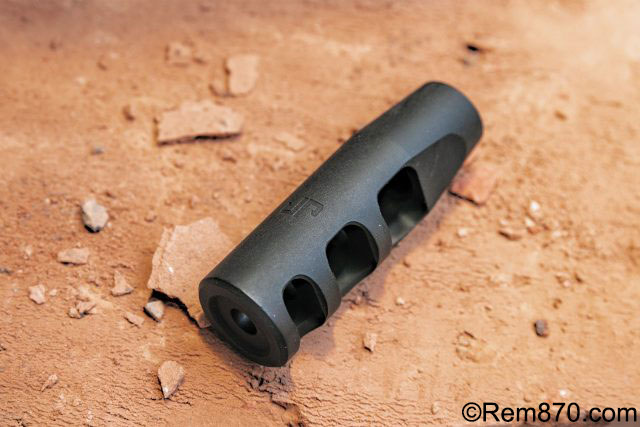 Good muzzle brake can significantly reduce muzzle rise and felt recoil. If you have common birdcage flash hider then it is good only for one job – to hide the flash and it will not reduce recoil or muzzle flip. There are lots of aftermarket muzzle devices and tons of articles and videos about them.
All of them have different effects, and you need to spend some time to test them. They reduce recoil and muzzle climb, so be sure to get one. Just remember that shot sound is redirected and often becomes much louder. Be sure to get good earplugs when using compensator on AR-15.
Good shooting stance and grip are also critical, and all of the upgrades cannot replace practice.
There are many popular choices of muzzle devices: JP, Surefire, Precision Armament, JSC.
Recommended Product:
Result
I spent some time on the range testing my new AR-15 configuration. And I was extremely pleased with the result. I had to hold the forend good to reduce the muzzle climb and to have stable follow-up shots. I was shooting relaxed and without any efforts with JP Silent Captured Spring, Brownells Lightweight Bolt Carrier Group, Odin Adjustable Gas block and JSC compensator installed. Just make sure to adjust the gas block for your AR-15 to operate smoothly and reliably.
Next article will be about JP Low Mass Polished Stainless Carrier and JP Compensator. Stay tuned!
Related Post:
JP Low Mass Operating System (LMOS™) Bolt Carrier Group Review
Iron Sights for AR-15, Backup, Offset, Sports and Combat Use
Best AR-15 Rifle Scopes for Dynamic Shooting (IPSC, 3-Gun)