Brownells Pro Series Hearing Protection Review
Uses for this item, include target practice, hunting, competition shooting, training of shooters, tactical and personal/home defense.
The biggest advantage are leather ear seals and headband. They make wearing of this earmuff extremely comfortable for a long time. Much more comfortable than Peltor Tactical 6 Electronic Hearing Protection and Howard Leight Impact Sport Electronic Earmuff.
Anyone that has ever worn ear protection knows that after a while the ears can begin to burn and in some cases, the discomfort is so great you have to remove the protection. The Brownells Pro Series Hearing Protection is comfortable enough to leave on for hours without any discomfort. They are lightweight and easily adjustable.
But Brownells Pro Series earmuffs are little bulky, they are not as compact as other earmuffs. They also not as compact as other earmuffs when folded. This is one of the things that can be improved in future.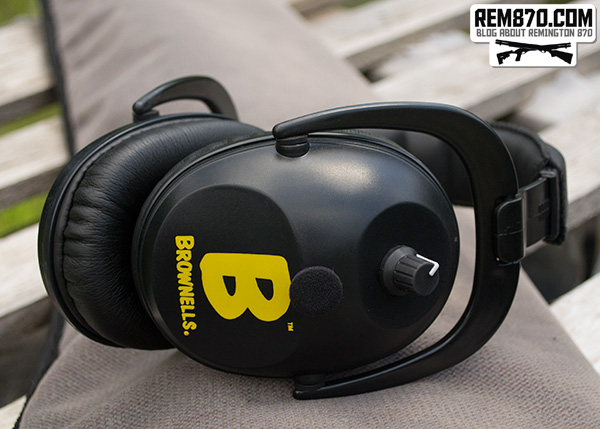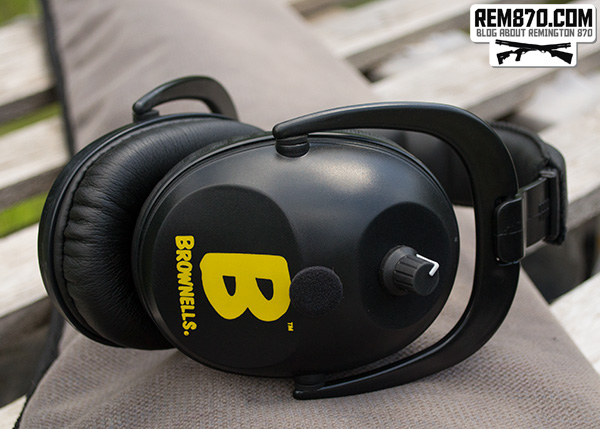 I like the fact that Brownells Ear Pro muffles the gunshot but allows the shooter to hear others in particular the range officer/manager.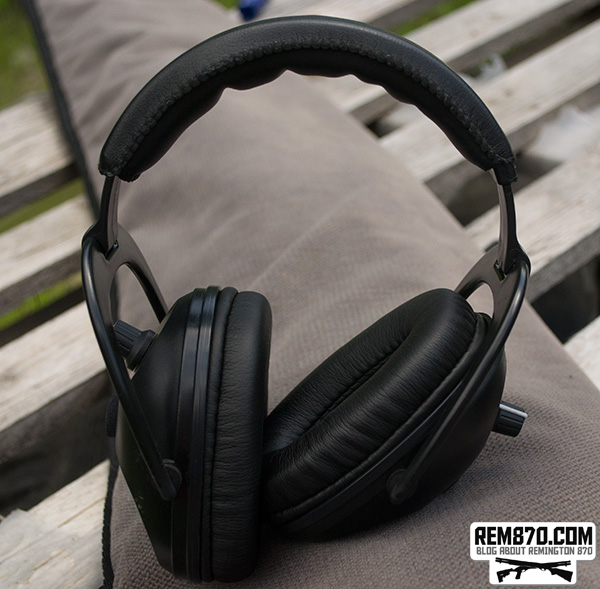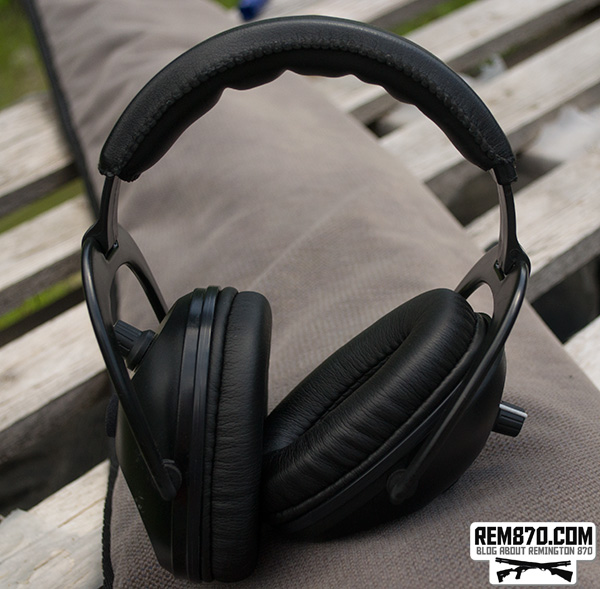 The earmuffs fold into themselves for easy storage and the batteries are easy to insert and/or remove when needed.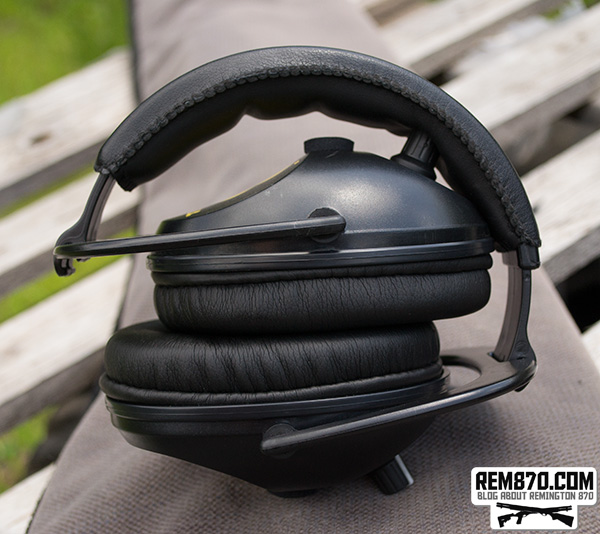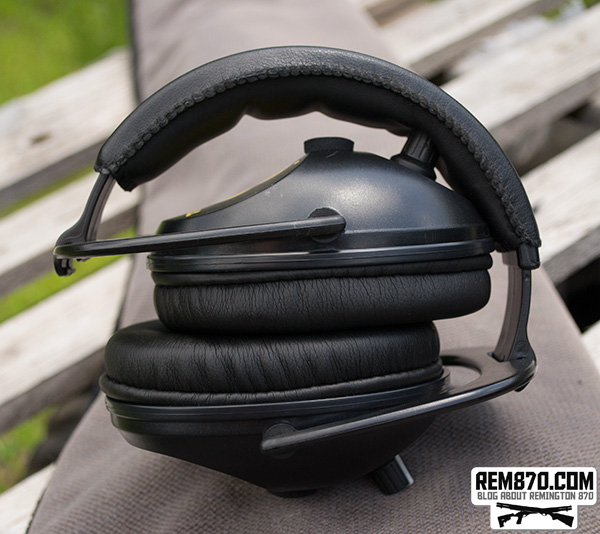 I would prefer a steel headband instead of plastic one for additional reliability.
The individual ear adjustments are ideal and enables you adjusting each ear as you wish.
The adjustment knobs are pretty big, I would like to see more low profile design. The audible click on/off makes it easy to determine if the switch is activated.
Some lesser quality hearing protection will have a "tinny" sound but this is not the case with the Brownells Pro Series Hearing Protection. The sound is normal and there does not appear to be an echo, which is common when wearing ear protection.
Anyone that has worn ear protection knows that your own voice can echo in your ears, which is very irritating and may cause some you not wear protection at all times. With the new technology, the Brownells series eliminates that problem.
Manufactures' Description/Specifications
NRR 26 leather ear seals and headband. Uses four (4) 1.5-volt N cell batteries (included); expected normal use battery life: 400 hours.
• Blocks dangerous noise and yet lets normal sounds through
• Snug fitting with advanced dynamic compressions circuitry with less than 5.5 millisecond "attack time" to reduce the sound of gunfire and other loud noise to a safe level
• Allows sounds below 70 dB so you can hear and understand range commands and normal conversations from people standing nearby
• Microphones built in gives you a 360ᵒ sound range that helps you determine the direction of sound
• Each ear piece has its own volume control with an audible "click" on/off
• The foam padding over the ears is leather to allow your skin to "breath" which will help with sweaty ear problems typical of ear muffs
• Ear muffs are angled so as not to interfere with your cheek weld on either a shotgun or rifle stock
Brownells Pro Series Hearing Protection is more expensive than other earmuffs but very comfortable to wear during long time. They are little bulkier than other earmuffs, but they are lightweight and easily adjustable. Recommended.