Peltor Tactical 6 Electronic Hearing Protection Review
Manufactures' Specifications/Description
• Compact and small sized stereo hearing protection
• Electronics built in
• Slim dome that amplifies audible sounds while virtually eliminating clearance problems from any gun stock
• Able to hear range commands and other normal conversations
• Suppresses hazardous noise above 79 dB
• NRR rating of 19 dB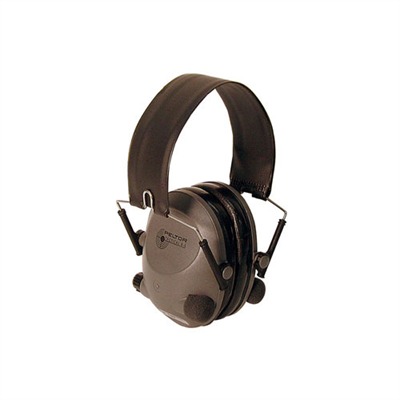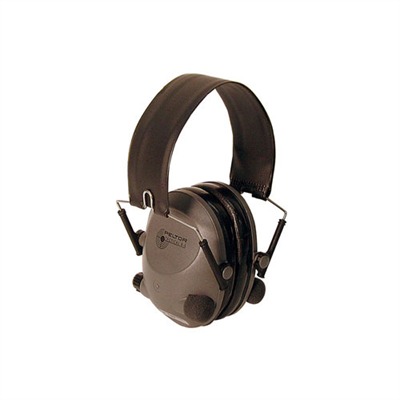 The Peltor Tactical "6" Electronic Hearing Protection is suited for applications such as when sighting down the barrel and you are trying to find your cheek weld. You simply do not want your earmuffs banging the stock each time. You do not want the earmuffs getting in the way when you shoulder your weapon as well.
The more convenient ear protection is to wear the more it will be worn. It is especially important that younger shooters have quality ear protection, and it is up to you to ensure they realize the importance of it. Of course, the more stylish and advanced the ear protection is the more it will be worn by younger shooters. The Peltor Tactical "6" Electronic hearing Protection is ideal for younger shooters.
An electronic vent on these hearing protectors reduces impulse noise from firearms reducing to harmless levels of 82 dB. Each earmuff has a separate microphone, receiver, amplifier and volume control.
Because of the compact size they can be carried anywhere. Keep a pair in your range bag, glove compartment, and everyday carry bag. The hearing protection from Peltor is ideal for target practice, competition shooting, and tactical as well as, home/personal defense situations.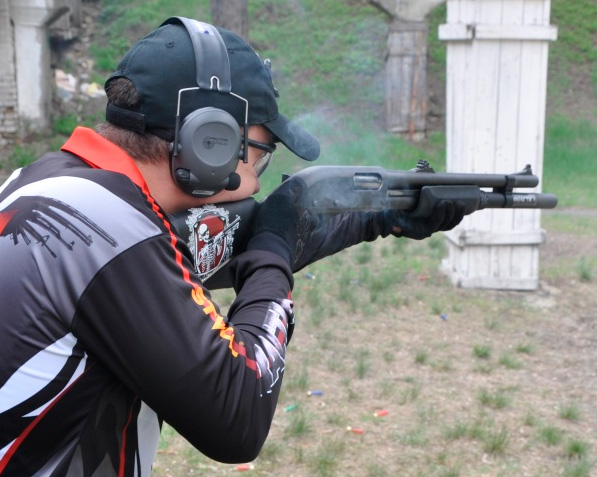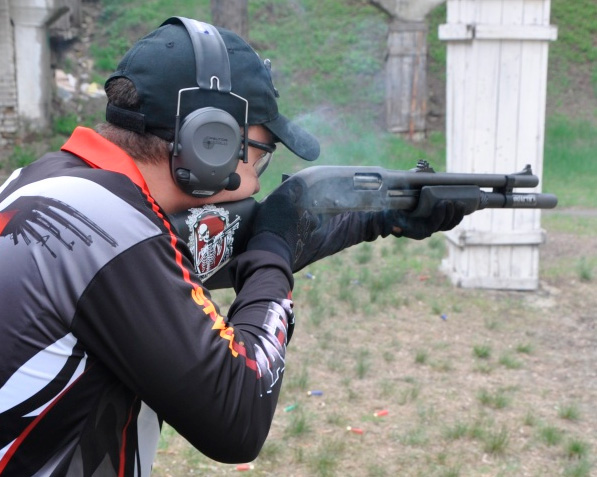 Your hearing is extremely valuable and you do not know how valuable until you begin to lose it. The firing a weapon without ear protection will result in permanent hearing loss. Even if you have some level off hearing loss wear your ear protection to prevent more and make sure it is quality protection. Protection that allows you to hear normal sounds while reducing or eliminating the danger from impulse sounds.
From the moment you step on the firing range have your protection on and with the Peltor Tactical "6" Electronic Hearing Protection you can be assured you will not miss any range commands.
These hearing protectors are ideal for sport shooting and competitive matches where it is important to be able to hear the announcements clearly. One of the reason shooters do not wear ear protection is because it is bulky, cumbersome and makes talking difficult because of the echo and you cannot hear normal sounds.
Taking them on and off to hear conversations means you may not have them one when there is a gunshot. Anyone that has fired a weapon without ear protection knows the discomfort and even pain caused by the noise. Your ears will ring for hours making hearing anything difficult, not to mention talking, because of the ringing.
The Peltor tactical "6" allows you to adjust each ear. Typically, shooters will have varying levels of hearing loss and one ear may be less or more so having adjustments can "even" out the sounds. The "shooting ear" can be adjusted because it will be closest to the noise while the opposite ear can be adjusted to listen for commands or even normal conversations.
There are only two important disadvantages of this earmuffs:
1. It is pretty difficult to change batteries.
2. There is no automatic shut-off feature which prevents excessive battery loss in case you forget to switch off earmuffs.
I have used them for about 2 years without any critical problems. But when choosing between Peltor Tactical 6 Electronic Hearing Protection and Howard Leight Impact Sport Electronic Earmuff, I would choose Howard Leight.