Benelli Supernova – Additional Rear Sight for Slugs
Shooting slugs out of a shotgun is little difficult on long distances. Benelli Supernova has mid-bead which helps in this but I have better soltion.
Here is additional rear sights which is manufactured by gunsmith from Germany. It can be added to any shotgun with vented rib barrel. I have never seen better rear sight for vented rib barrel.
Here is how it looks when it arrives to you: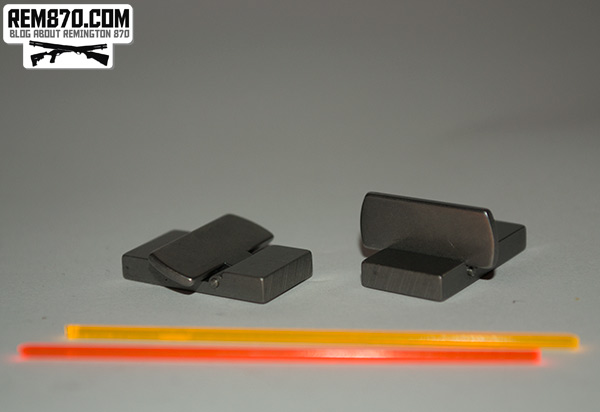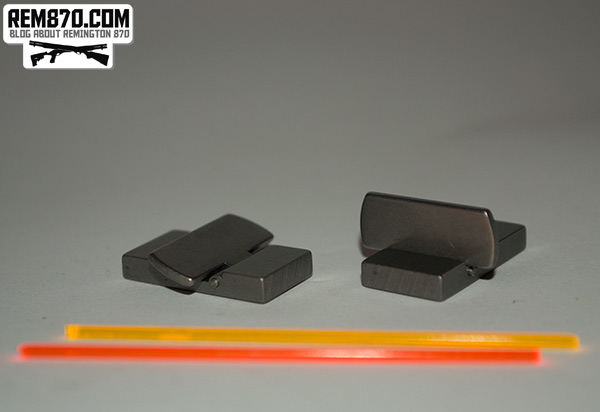 You need to find gunsmith which installs it on your shotgun and also adds light gathering elements to sight: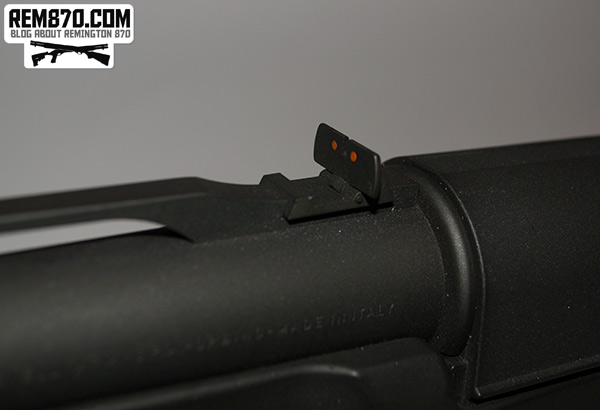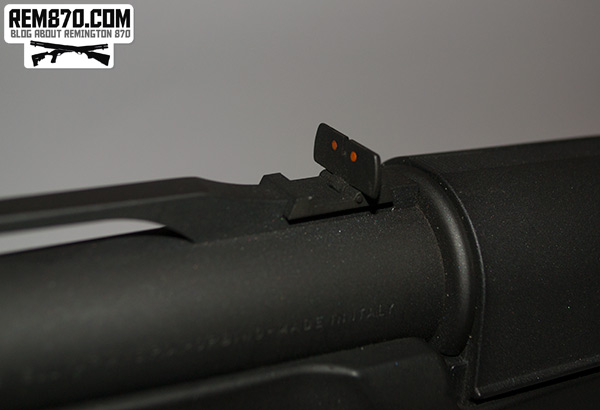 But the best thing is that you can fold it when you don't need it. It is not needed on short distances or when shooting birdshot.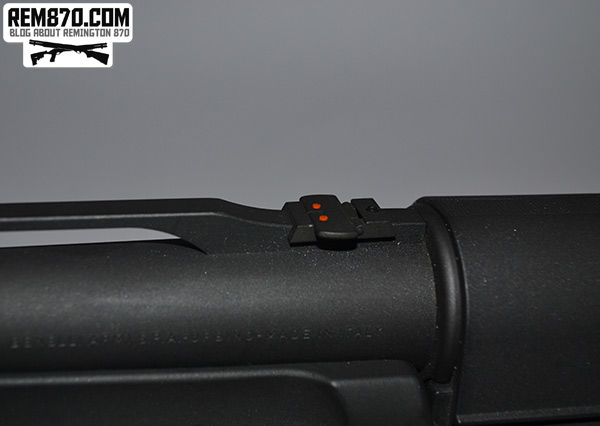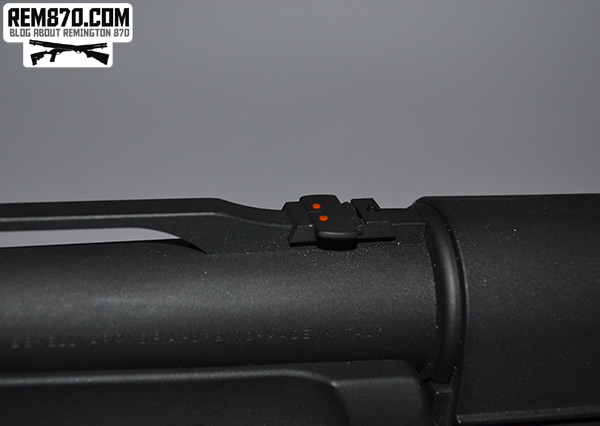 One of the best upgrades for Benelli shotguns or any other vented rib barrel shotguns.
The only factory alternative sights for vented rib barrels are made by Tru-Glo: