HiViz Magni-Hunter Magnetic Sight for Remington 870 with Vent Rib
Magnetic shotgun sights are becoming very popular amongst competitive shooters and hunters. They help shooters aim their targets properly and accurately, especially if the environment is dim or dark. The HiViz Magni-Hunter is one of the top shotgun sights on the market today. For one thing, it is a magnetic front sight that utilizes Magni-Optics which allows it to attach to virtually any shotgun that is vent-ribbed. Some popular brands that have vent-ribbed shotguns include Remington, Benelli, Browning, Beretta, Ruge, Charles Daly, Franchi, and Verona. The make and model of the shotgun don't really matter as long as the vent ribs meet certain size requirements. The ventilated ribs of the shotgun need to be between from .230″ to .330″ for MGH2007-I and between .3555 inches and .440 inches for MGH2007-II, in order for this magnetic front sight to fit properly. You'll find that most of the models from those brands have vent ribs which meet this size requirement.
I have MGH2007-I Magnetic Base Sight, .230″ to .330″ which fits Remington 870 vented rib perfectly. There are two bases in bundle, you need to choose the one that fits your vent rib. It stays in place even under heavy recoil and numerous shots.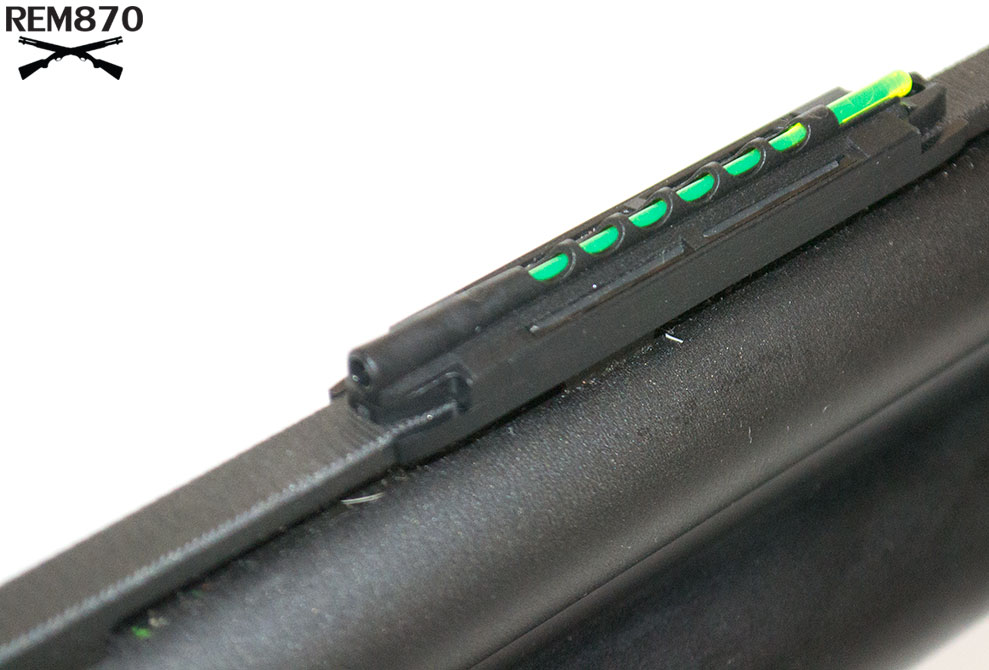 The HiViz Magni-Hunter comes with 2 red LitePipes and 2 green LitePipes. These fiber optic lights utilize the light of the environment by allowing it into the LitePipes. This technology enables the sighting to be visible in both dim lit and bright light environments. If you are using this accessory to assist with your hunting activities, then it will surely come in handy because you'll likely be outside in the early morning all the way until nighttime. That way, you can always maintain your accuracy outside no matter what time of the day it is. Some people even use this sight at the shooting range for long distance shooting too. You might want to try the sight out there first before taking it onto the field just so you can get some practice with it.
One of the advantages is that you can shoot with both eyes open. It is possible with other sights but HiViz Magni-Hunter makes aiming with both eyes easier.
This sight looks like a very good choice for competitive shooters. This front sight is little bigger than Champion EasyHit Fiber Optic Sights for Shotguns but still smaller than many other sights.
It comes with a nice rubber box where you can store light pipes: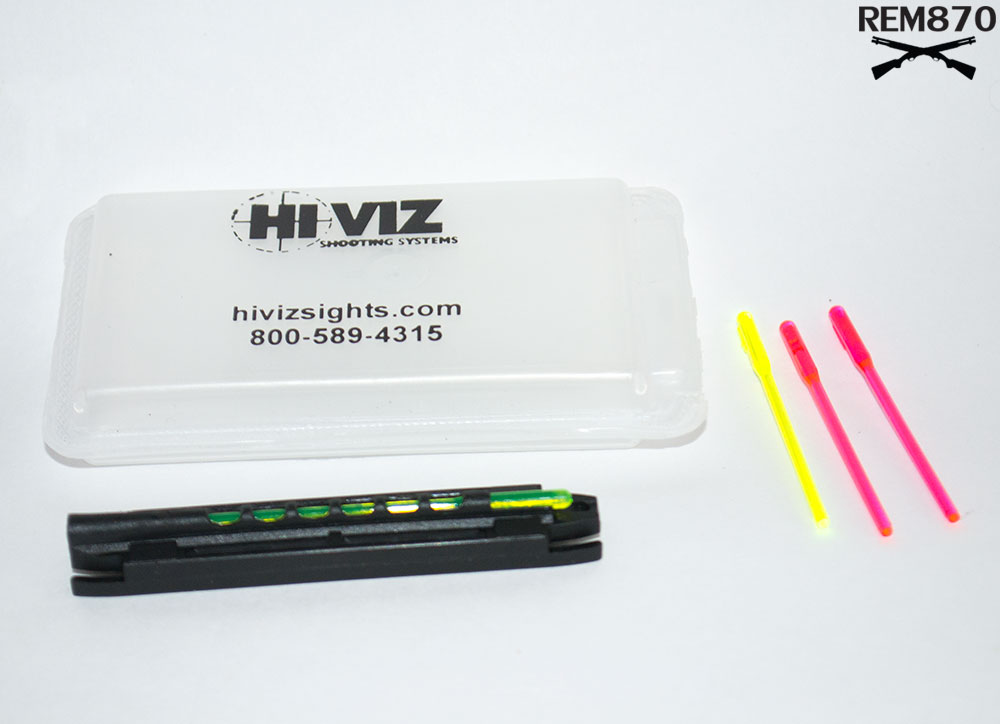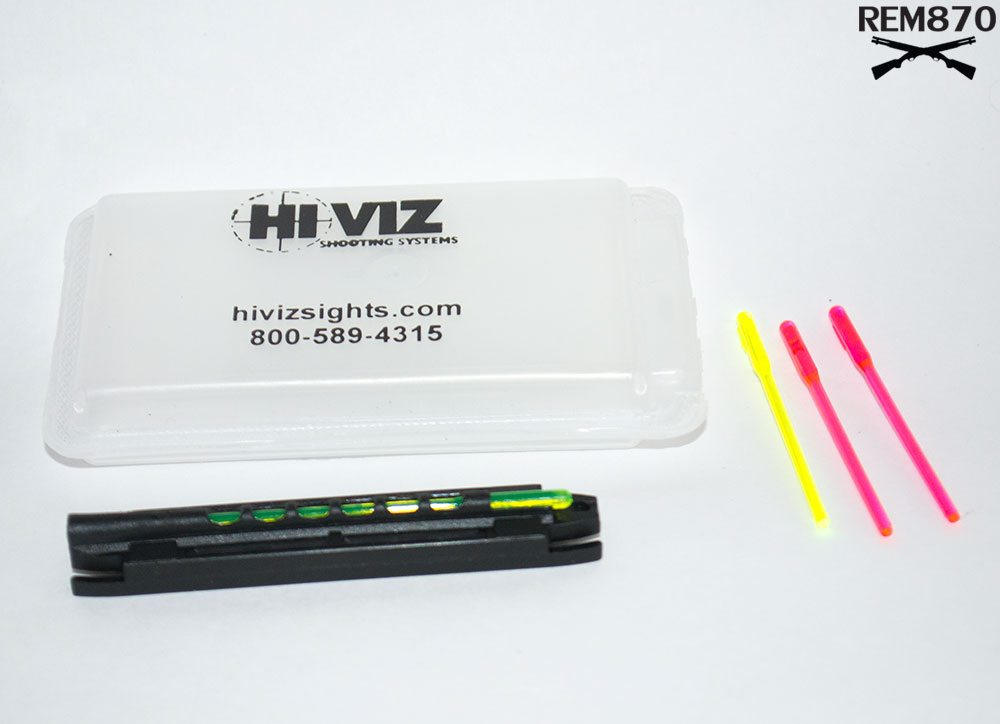 The HiViz Magni-Hunter can be purchased online. The retail cost is currently $34.95 and you can choose between two sizes. The installation should be easy because of the magnetic attachment capability of the sight. But just in case you are still concerned about whether or not you can do it, the sight comes with instructions that will walk you through the process. It is a very simple process that shouldn't take more than a couple of minutes. One thing is for sure, you won't need to go to a gunsmith for this installation because it is that easy to do yourself.
It has 4 magnets that hold sight in place. And you will be surprised how strong they are: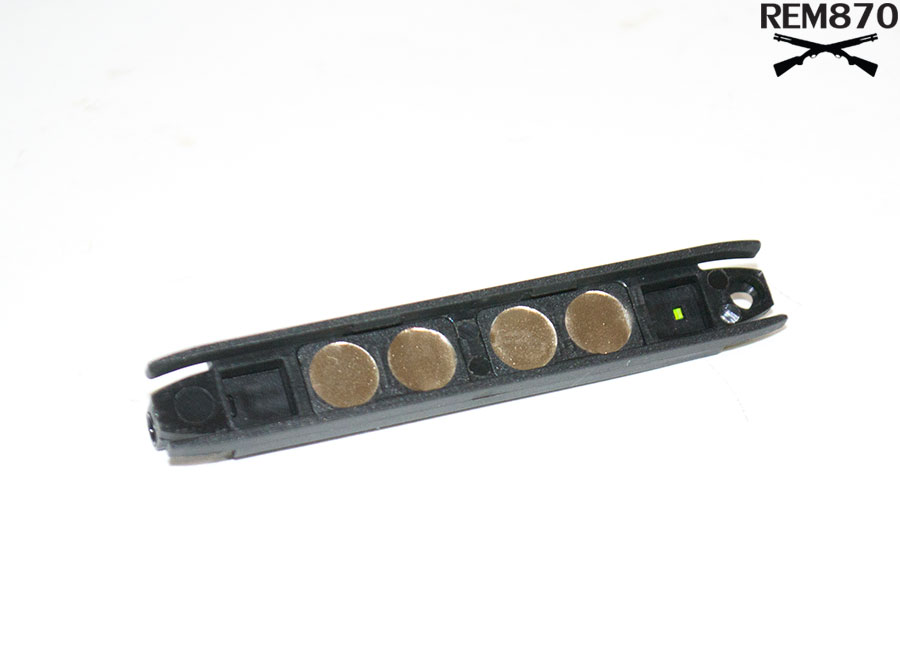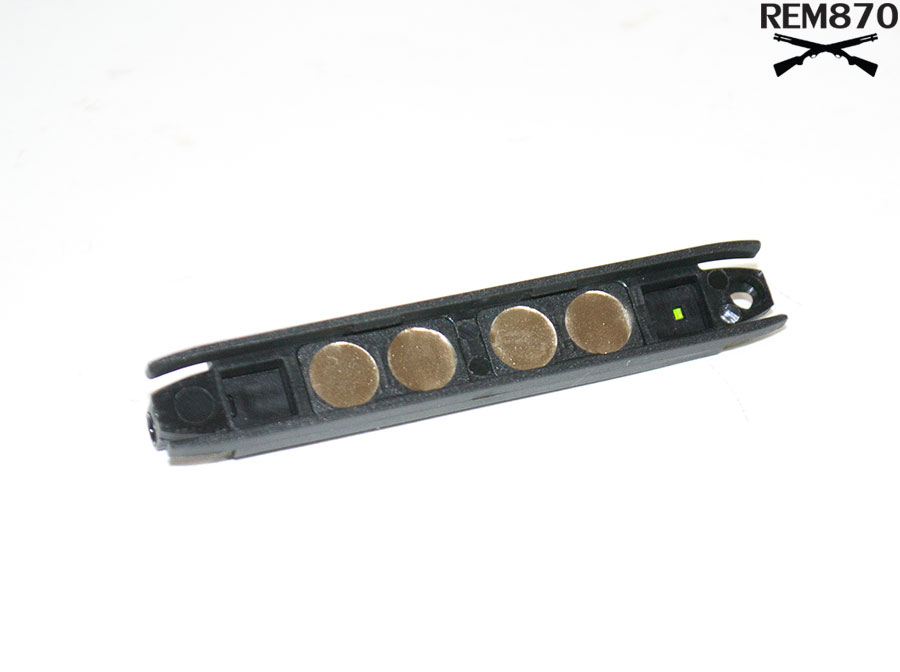 There are many variations of the HiViz magnetic sights for shotguns. The are avaialble not only for Remington but also for Mossberg, Benelli, Beretta, Browning, Ruger etc.