Champion EasyHit Fiber Optic Sights for Shotguns (Review)
I decided to try the EasyHit light gathering sight on my Benelli Supernova shotgun because I've heard a lot of positive feedback about it. Champion EasyHit can be attached to Remington 870 or any other shotgun which has vent rib.
Good sight is extremely important because you use it every time you shoulder a shotgun. There are a lot of sights you can choose for the vented rib barrel. There are magnetic sights, and sights that you attach using a screw or adhesive strip.
The HiViz Compsight is extremely good until you hit something with it. If this happens, it can turn 90 degrees and then you will have to fix it. It is held in place with just one screw which is not enough. You need to use an adhesive strip by 3M to attach it to the rail properly.
The Champion EasyHit bead is glued to the vent rib and doesn't allow for changing the light pipes but it does make it more reliable. It simply doesn't have parts that can break. For example, the spring which holds the light pipes onto the HiViz Compsight was broken after two years of use.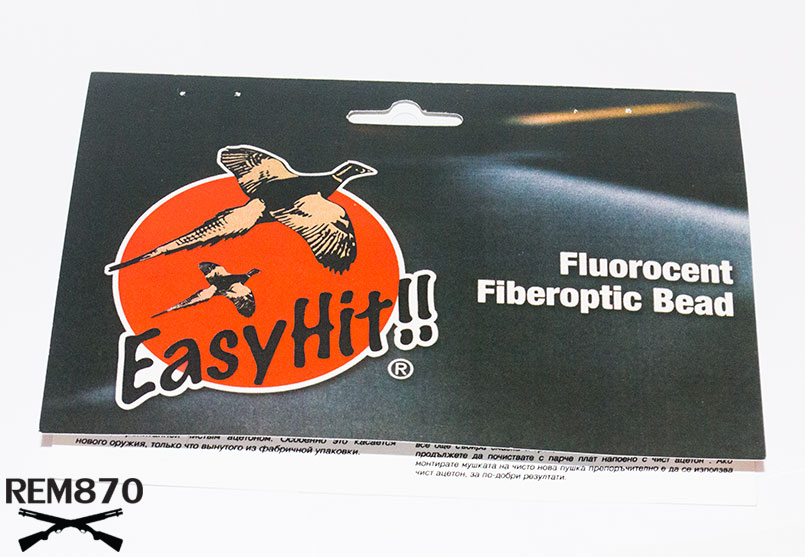 You can get EasyHit Fiber Optic Sights of different lengths and diameters. I recommend having a 2.5 mm or 3 mm diameter front sight if you are a competitive shooter which participates in Practical Shotgun matches. If you buy a front sight of a larger diameter, it would be difficult to aim at targets on distances further than 50 meters (55 yards).
I tested other light gathering beads, for example, the HiViz M300 Magnetic Sight, and it was too big (.170″ – 4.3mm diameter sighting dot) for shooting slugs at longer distances.
Installation is very simple. The 3M adhesive strip is already attached and all you need to do is wipe the rib with an alcohol pad, then remove the protective film and attach the Champion EasyHit front sight.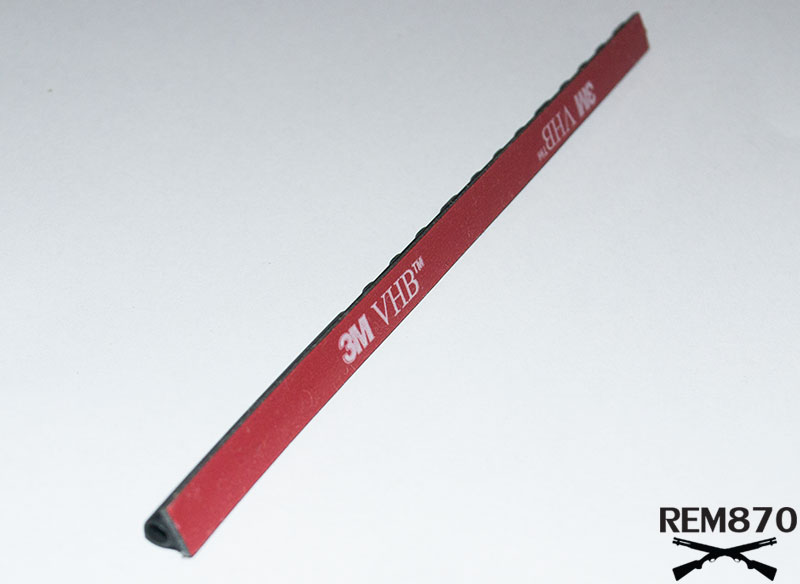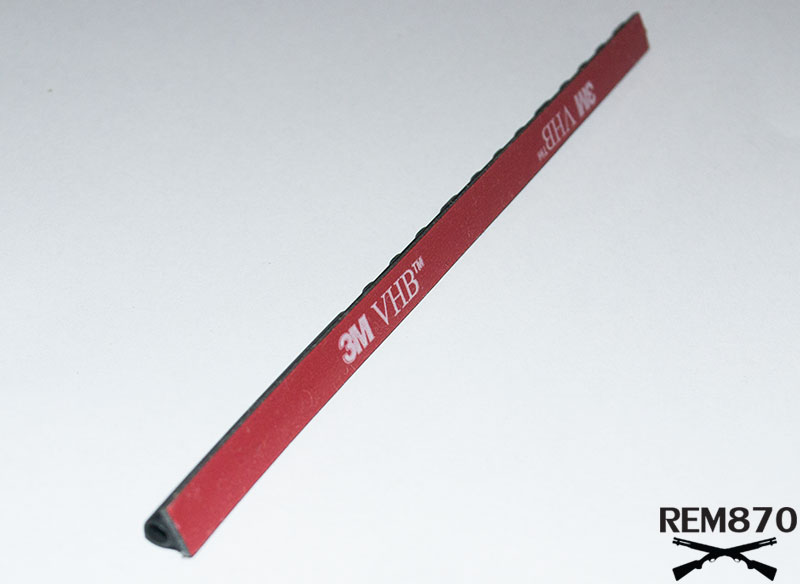 Which one should you choose? I like green sights, but it's just a personal preference. The red EasyHit sights are as good as the green ones. The longer the sight, the more light it gathers and the brighter the dot will be that you see. That is why I chose the 5″ (12 centimeters) sight.
The Champion EasyHit shotgun front sight is good for practical shooting, sporting clays, hunting, trap shooting, and skeet shooting.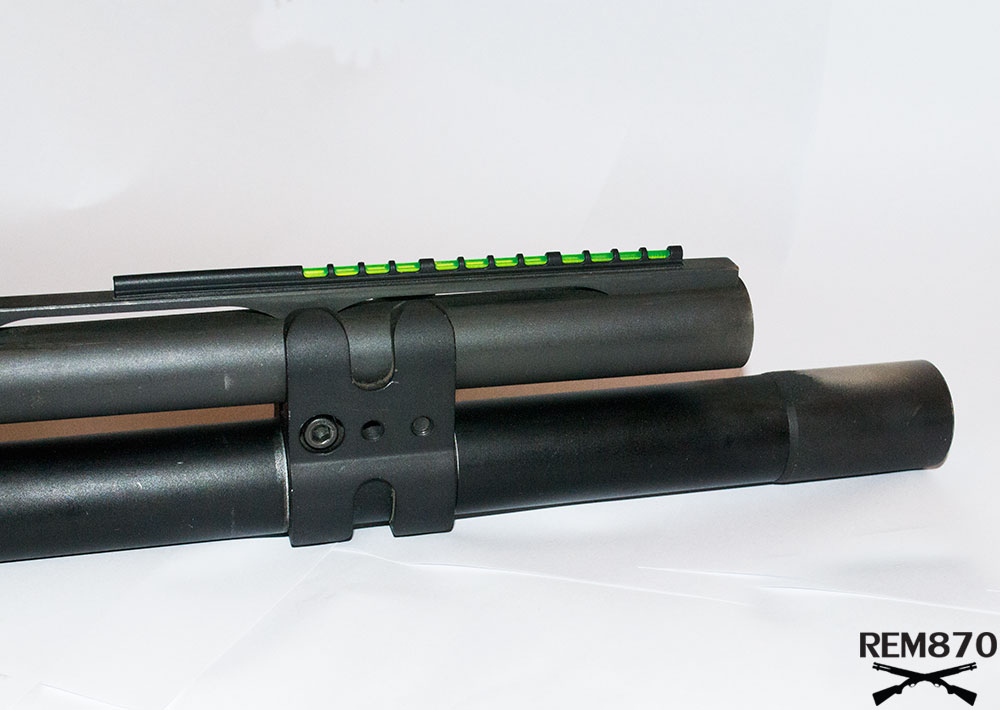 The only disadvantage I've heard about this bead is that it is too bright. But I cannot really call that a disadvantage. This just means that you can effectively use it under low light conditions such as early in the morning or late in the evening. However, you can't use it during the night obviously.
The Champion EasyHit enables the shooter to shoot a shotgun with both eyes open. It makes shooting much more comfortable and it is a big improvement over standard sights that require one eye closed. Usually, shotguns come with small plastic or metal beads which are difficult to see, especially in a low light environment. That is why I recommend installing a light gathering front sight.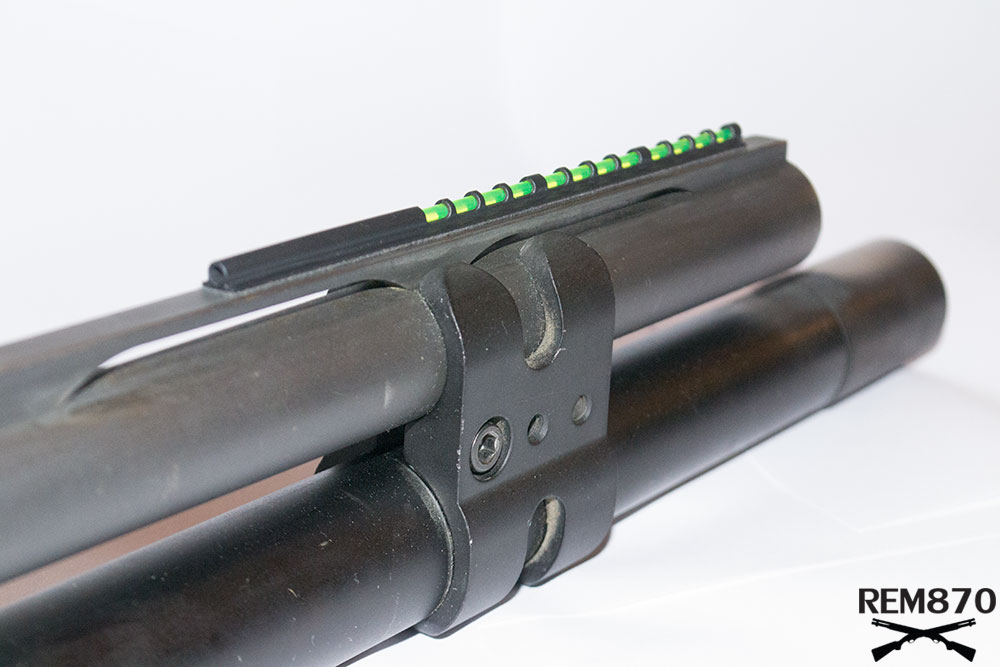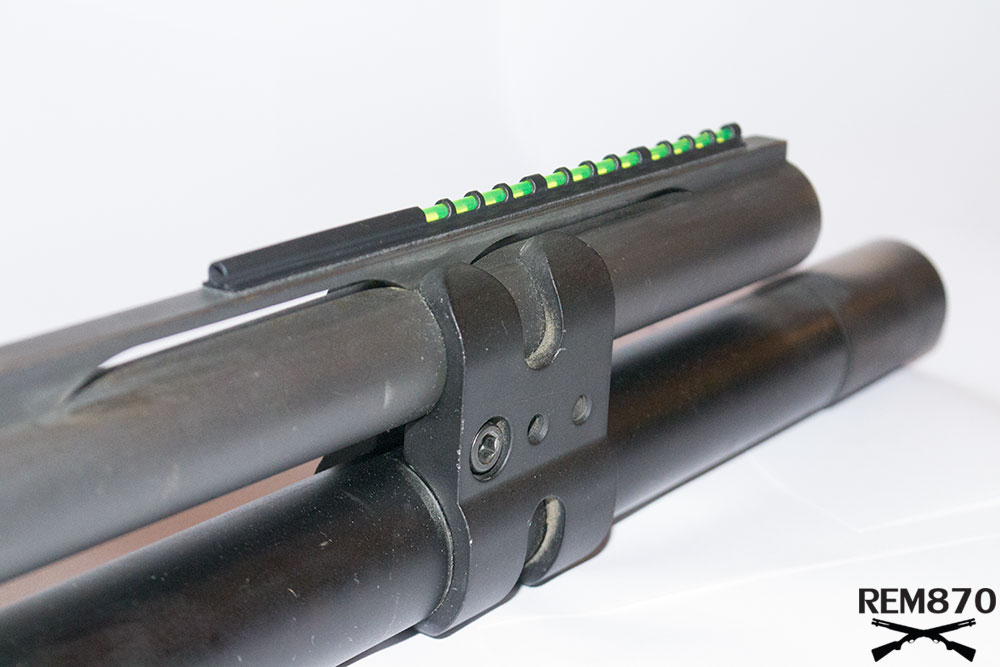 This fiber optic sight is highly recommended. It is very long and gathers light effectively. Many shooters from our Shooting Club have been using EasyHit sights for years without any problems. One of the things that many shooters are skeptical about is the way it is attached to a shotgun. Some think that the adhesive strip is not enough. But it holds perfectly under recoil and heat and stays in place for years. You can be sure that it will stay in place for thousands and thousands of rounds and many years to come.
Champion EasyHit Fiber Optic Sights for Shotguns costs just about $20 but they are as good as the more expensive beads. That is why I recommend it to you without any hesitation.
Just remember that good or expensive sights cannot make you a great shooter. Of course, it is easier to shoot with good upgrades, accessories, and equipment but only the time you spend on dry-fire and live-fire drills can make you a great shooter.