You may know the Ukrainian STRELA company by the several posts about their products that I had on this blog. For example, they make very nice suppressors for AKs: Review of the AK suppressor. This company is well known in Ukraine because many soldiers and Special Forces units use their flash hiders, suppressors and muzzle brakes.
The new product of the STRELA Company is a six-round sidesaddle for the Remington 870 shotgun. It is made of aluminum and has rubber inserts. It is made from a solid block of metal to give it additional toughness. It looks very nice when installed onto a Remington 870 with Magpul furniture. It works perfectly with the Magpul forend. This sidesaddle has a look that is similar to the Mesa Tactical and ShellShield sidesaddles.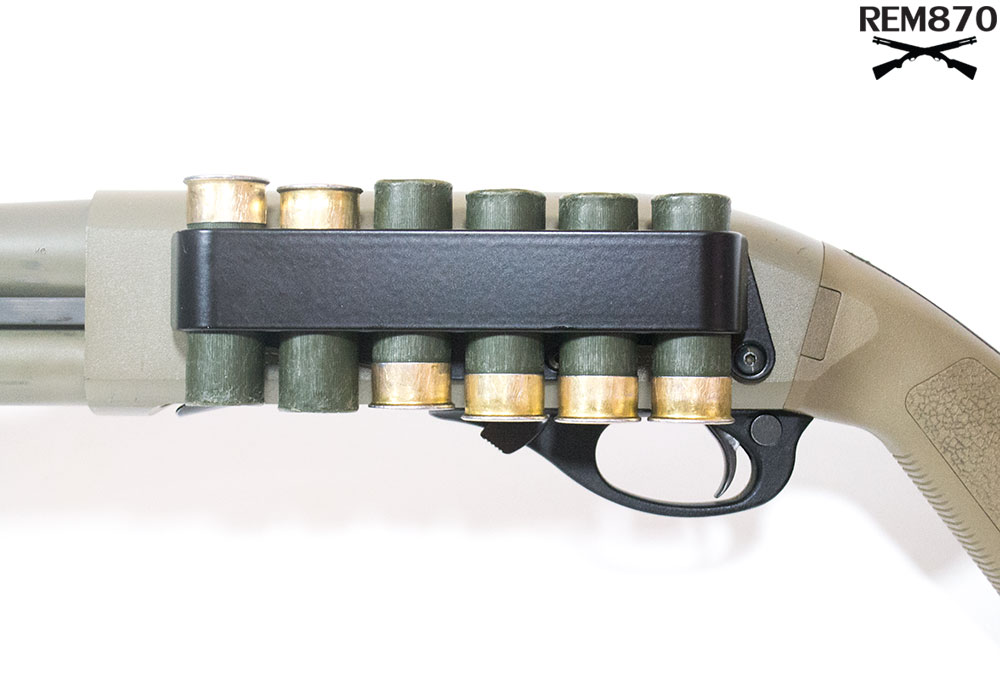 The sidesaddle is a must have upgrade for all home defense or tactical shotguns. For starters, it enables you to have additional ammo on your shotgun. That is extremely important because if you hear strange sounds in the middle of the night and grab your shotgun to check around the house, you will not have time to load it.
One of the most useful features is the serial number window which enables you to see the number of your Remington 870 if needed. This is good in case a police officer wants to check this number or when you need to find it for reference purposes.
The sidesaddle holds shotshells reliably and allows quick tactical or emergency reloads. Shotshells are held in place reliably but you can pull them out pretty fast.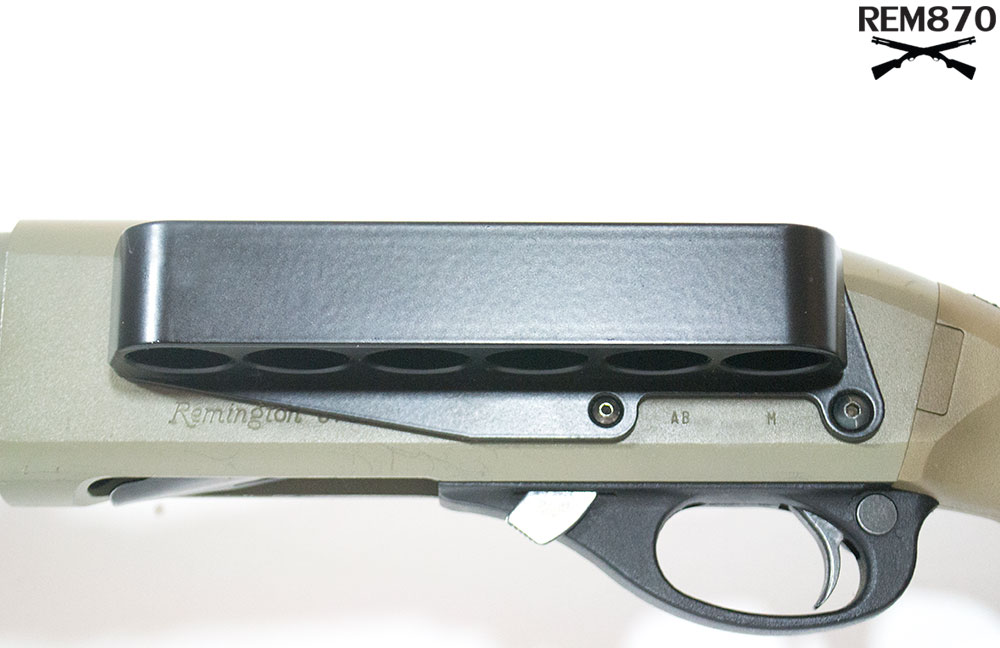 The sidesaddle costs about $85 which is similar to other metal sidesaddles. It is made of D16T aluminum alloy which is strong and lightweight. The weight of the sidesaddle is just 90 grams.
The Strela sidesaddle comes with all the tools and screws required for installation. Also, you will receive spare screws. Strela is the only manufacturer which adds spare screws. They are pretty small and easy to lose, so it's a good bonus. You will also receive spare rubber inserts.
The solid sidesaddle block makes it easy to engrave something onto your sidesaddle to make it more personalized.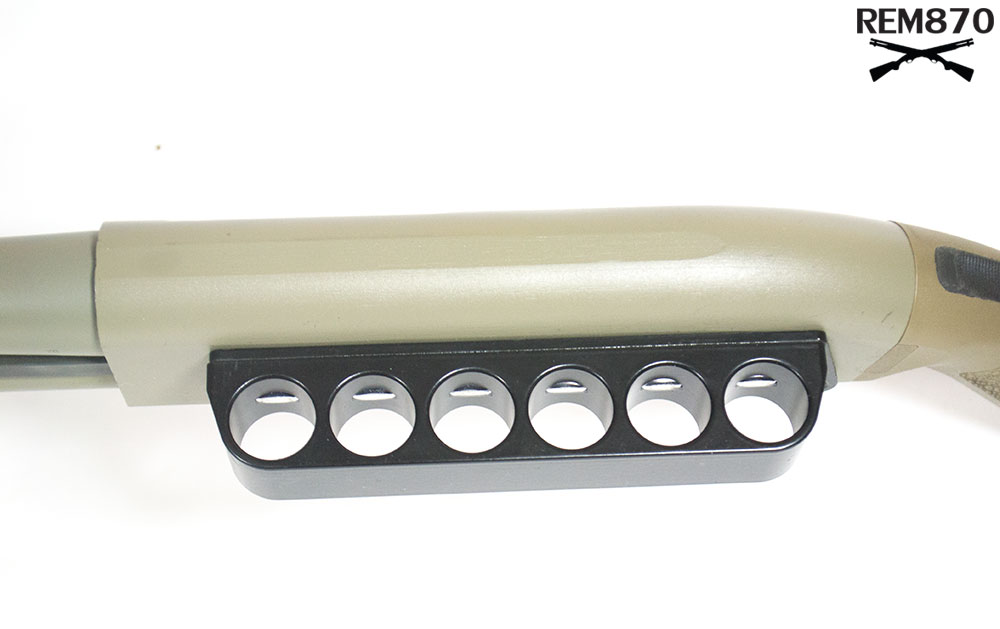 The installation is very easy and straightforward as you will likely spend just 5 minutes for this.
Overall, it is a very good alternative to other sidesaddles. It is rock-solid, reliable and easy to install. Recommended for home defense or tactical shotguns.
Official site: http://strela.in.ua/en/