How to Remove Dimples From Remington 870 Express Magazine Tube
How to Remove Dimples From Remington 870 Express Magazine Tube
Dimples removal from Remington 870 magazine tube is one of the most popular questions. Every Remington 870 shotgun owner which decided to install a magazine extension faces the problem of dimples removal. I have already posted some posts about this problem earlier. Also, readers of the Rem 870 blog have sent me their instructions, photos and ways to remove dimples in magazine tube.
You can read earlier posts here:
Removing Dimples on Remington 870 Magazine Tube
How to Install Remington 870 Magazine Extension and Remove Dimples in Magazine Tube
Eros from Italy has sent me dimples removal instruction with a new combo hammer smashing-dremel method and I am happy to share it with you.


I checked my remington 870 to be sure it is unloaded and safe. Then I have taken it apart… the last steps was performed in my hobby room… my garage : – )
I used a 25,5 mm inner diameter cutted tube in order to prevent damages to the external surface of the shell magazine tube that is fixed to the body of the remington 870.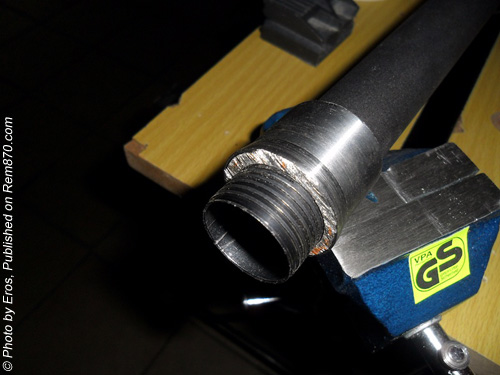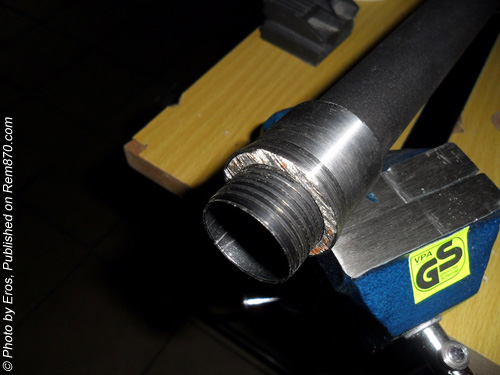 After this I took L wrench or tube wrench (like we call it in italy) and smashed dimples inside the magazine tube with a hammer.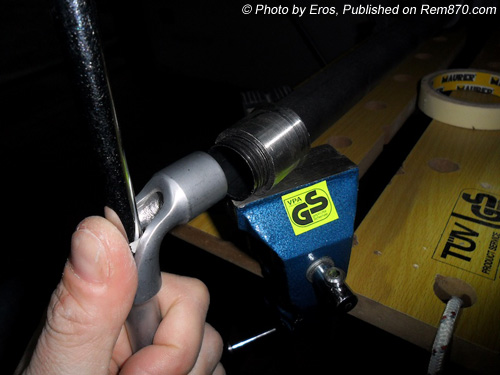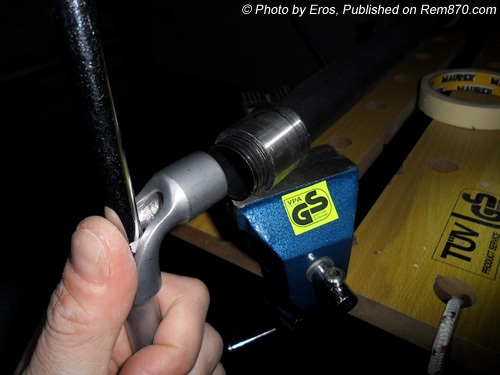 After doing that, when I tried to put back the muzzle, i realized that the magazine tube external surface went deformed a bit. So i had to press it a bit to put the gun toghether again easily like before the procedure of dimples removal.
After this I can tell to all the guys that are trying to do this…. you have to be very careful and gentle whith the hammer and you will be luckier than me. At that  point i used my dremel with a tool on it to file the inner tube exceeding material without creating holes in the magazine tube.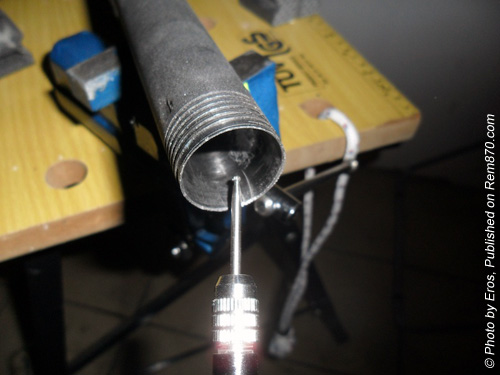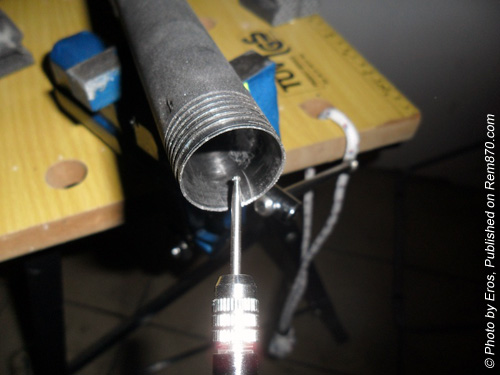 After the removal of the exceeding material you will have enough space for the aftermarket follower (i used a scattergun technology green follower) and for the longer spring that you'll have to use with the extended (+2) magazine tube.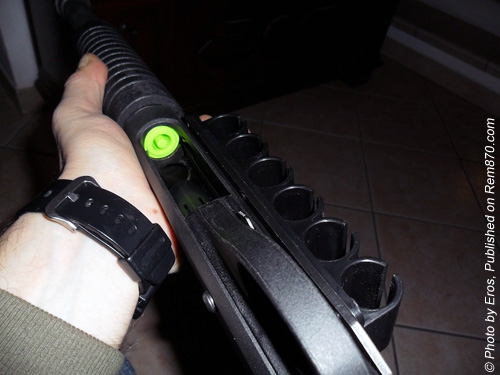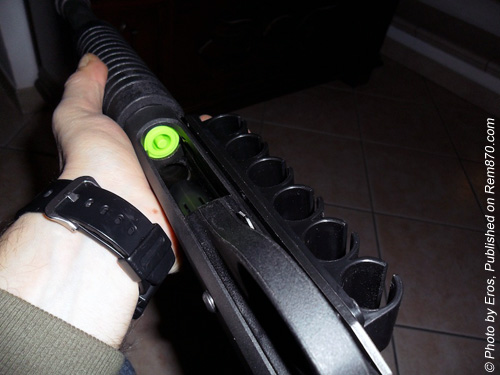 The inner surface of the magazine tube, preaviusly worked by the dremel, was cleaned and smoothered by sandpaper mounted on the dremel tool…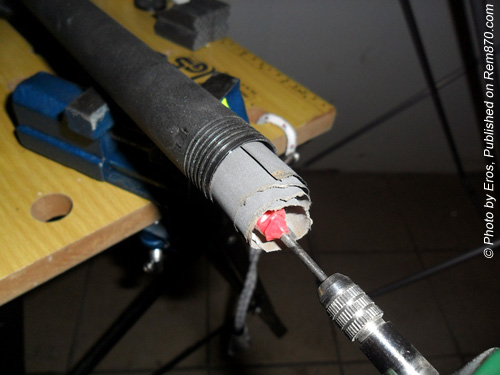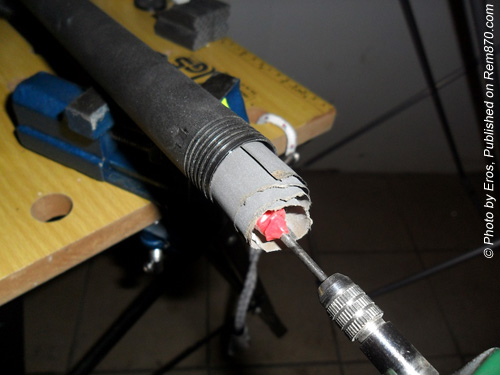 After all that work I assembled the gun and finally, using a T-wrench or a tool made by myself like the one you will see on my photos, i mounted the longer spring and the extended magazine tube on the remington 870.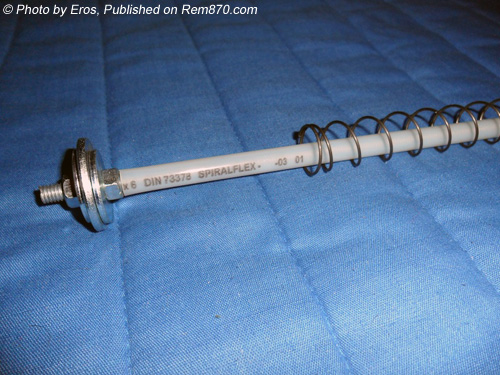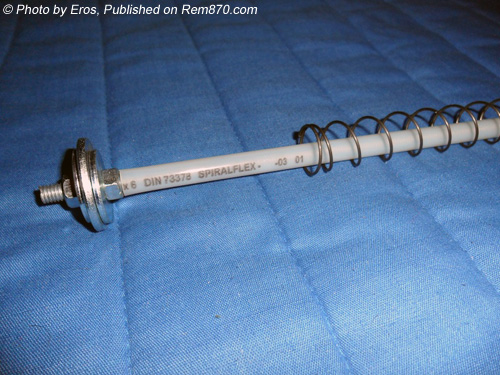 At the end ,after using some dummy shells inside the shell magazine to test it, I wanted to check if the dismanteling and put toghether procedure was easy like before. All that worked but I found out that the extended magazine tube was stuck in the Remington oem magazine tube thread. I had to use a wrench to unscrew it and this isnn't a good option while you're on the field.
Aat that point I have found a method that will be more useful when you need to take apart a shotgun on the field. I made two 4mm holes in the extended magazine tube, so in that way you will be able to screw-unscrew it using an allen wrench or a similar tool that you surely will have in your field-bag.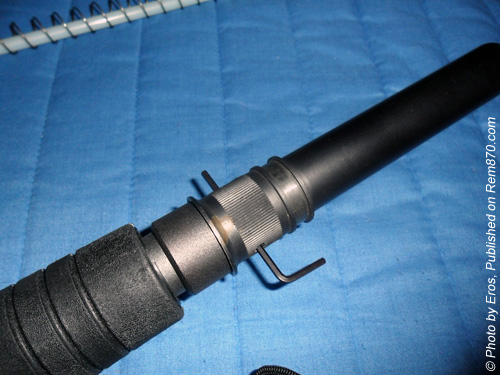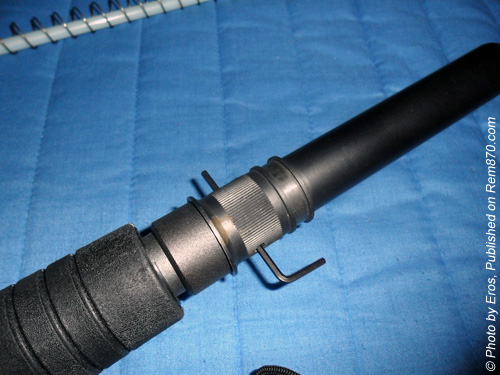 I hope it will be helpful for some guys…
Related Post:
How to Install Remington 870 Magazine Extension and Remove Dimples in Magazine Tube