LoadMaster Systems Ammo Carrier for Remington 870, Photos, Review
When I saw a new Remington 870 upgrade called LoadMaster Systems for the first time I was amazed. It is a new ammo carrier installed directly on a shotgun stock. I haven't seen anything like that before. It looks very interesting but very unusual. After seeing it on photos I thought that this upgrade is rather heavy and bulky but I was absolutely wrong!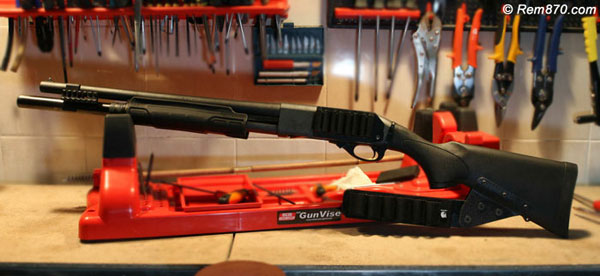 Author of this invention, Joe Masten, was very kind to send me one ammo carrier for tests and review. This is the first introductory article which describes this Remington 870 upgrade in general. In next article I will tell you about field tests of the LoadMaster Systems shell holder.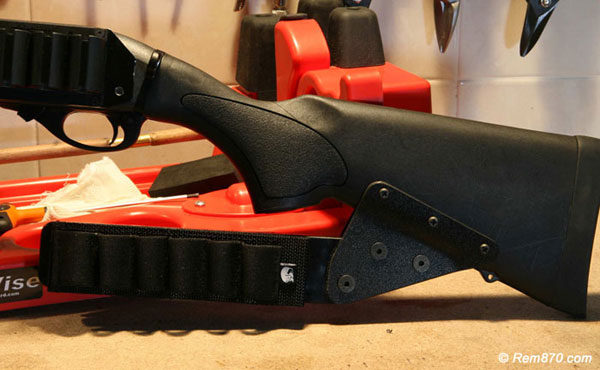 This ammo carrier is made of high quality and durable materials. Though it looks bulky it is lightweight and easy to use. Installation takes some time but it is not difficult. Be sure to check that all screws are tightened. Check all screws after the installation. Also predrill small holes (for screws) in stock, so it will be easier for you to attach a shell holder to it.
MASTEN MACHINE & PLASTICS manufactures several versions of this tactical upgrade. There are versions for the stock with pistol grip and traditional stock. Another interesting version is a removable one which enables you to install/remove Loadmaster Systems Side Saddle when needed.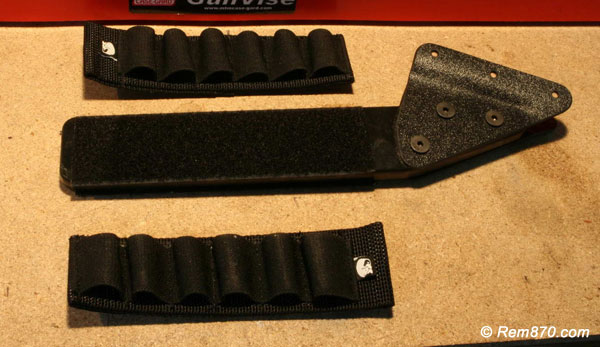 Thanks to the hook & loop system of shell holders you can have several spare shell holders with ammo with you. It is very easy to replace an empty shell holder with one which have shells. Other shell holders (except for the VCS Detachable Side Ammo Carrier) don't have this advantage. Loop loader holds shells tightly but allows taking them out easily.
When you have your LoadMaster loaded balance of a shotgun changes. But it's not a problem because shells located under your strong arm.
It is very good to have additional ammo at your hands and I really like this new tactical upgrade for Remington 870 shotgun.
I am sure that we will see LoadMaster Systems in one of the next Hollywood action movies thanks to its aggressive eye-catching look.
Next post will describe field test of the LoadMaster Systems.
Related Post:
Tactical Shell Strippers (California Competition Works)