Remington 3 Pound Competition Sear Spring and Non-MIM Extractor
Remington 3 Pound Competition Sear Spring and Non-MIM Extractor
Here are two more updates from J.R.:
I installed a Remington competition sear spring and non MIM extractor. The Remington 3 pound competition sear spring has quite a noticeable difference on trigger pull and the non MIM extractor is a must since my factory extractor was in very poor condition from break in. Be careful when removing and installing the extractor because the plunger & spring will go flying.
From: Remington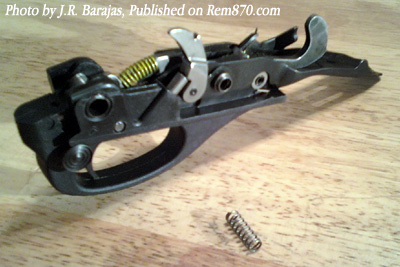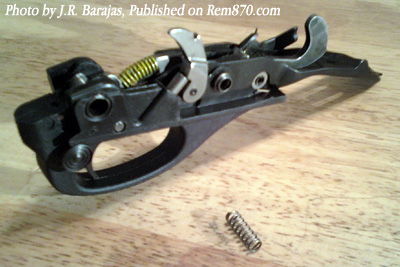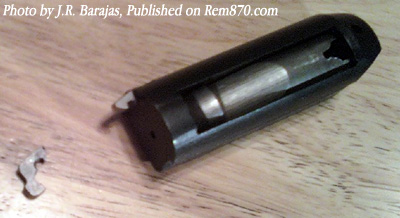 J.R., thanks again for sharing  information about Remington upgrades with us! I will post information about other shotgun upgrades tomorrow.