Remington 870/700 Front Sight Protector
Organized "Home Defense" training last week ended. There were 9 participants and one of them had very interesting homemade front sight protection on his Remington 870. I have never seen anything like that before. It protects the front sight from bumps which are very common when a shotgun is heavily used during hunting, competitions or training exercises.
It looks very simple. The front sight protector is made of metal and is attached directly to the front sight ramp. It has specially made grooves where the front sight protector locks in.
This solution looks very simple and rock-solid. Each shooter fired about 100 rounds of bird shot, 25 slugs and 25 rounds of buckshot during the training. Front sight stayed in place during whole training and there was not even the slightest movement.
Front sight protector doesn't interfere when aiming, and looks very natural. I thought that it was factory made when I first looked at it.
I made some photos to show you how good and functional it looks.
There is factory upgrade which looks and works the same way, it is called "Rifle Masterpiece Hood Black" and made by Remington: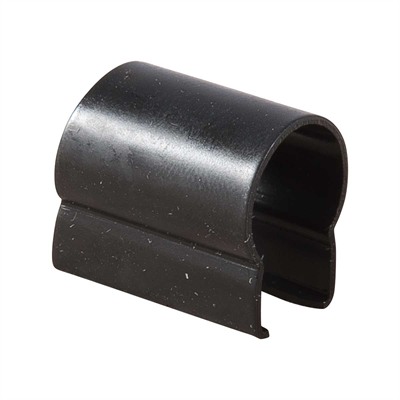 Related posts:
Tritium Sights for Remington 870: Ameriglo, Truglo, Trijicon
Ghost Ring Sights for Remington 870
Williams Gun Sight Company: Remington 870 Universal Ghost Ring Firesights
Williams Gun Sight Company: Remington 870 Fiber Optic ACE IN THE HOLE Sight Review