Short Barrel Shotgun and Upgrades List
One more shotgun from the Remington 870 Photo Contest. Let's have a closer look at upgrades it has.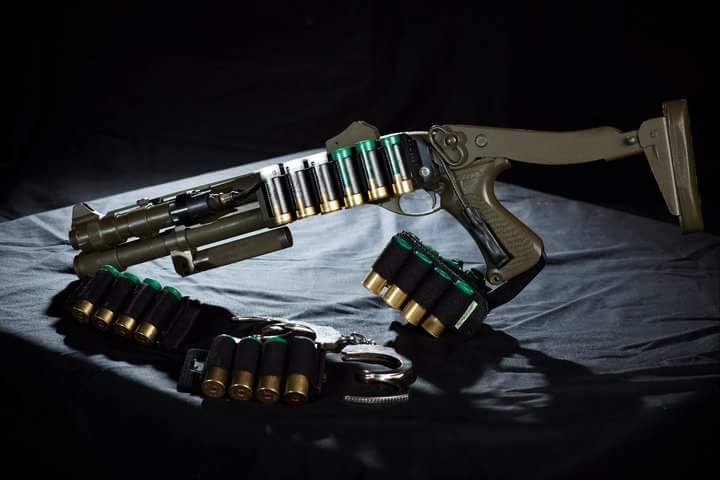 Remember that barrels less than 18.5″ require Short Barrel Shotgun Tax Stamp from the ATF.
The folding stock is made by Advanced Technology. It makes shotgun very compact for easy transportation. But it provides a less comfortable cheek weld. You can even shoot the shotgun with stock folded but it will be painful for your wrist.
The sidesaddle is made by TacStar. It is 6-round receiver mount shell carrier. This upgrade is highly recommended for any home defense or tactical shotgun. It enables you to have additional rounds on your shotgun.
Ghost ring sights are made by Vang Comp Systems. They are one of the best aftermarket sights available. But price is pretty high.
Additional ammo carrier is made by LoadMaster Systems.
This setup looks like a very interesting compact home defense gun.