Real Avid Gun Tool Pro Multi-Tool and Shotgun Micro Tool Review
I received Real Avid Gun Tool Pro Multi-Tool as a gift for my Birthday. I always wanted to buy it, so I was very happy to receive it :)
This multi-tool is designed specially for guns. That is why Real Avid Gun Tool Pro is full of useful features and tools. Now I don't need my regular multi-tool because I can disassemble, clean and reassemble my guns using the one tool.
I use it mostly for shotguns but Real Avid says that it will be handy for rifles, AR-15 platforms, revolvers and pistols.
Real Avid Gun Tool Pro and Real Avid Shotgun Micro Tool Comparison: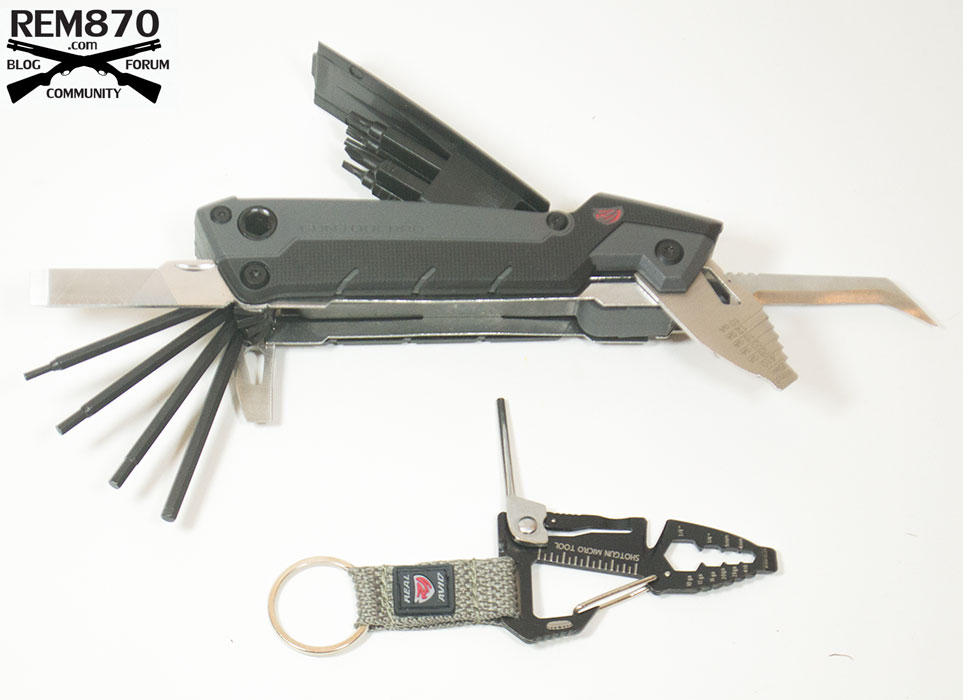 Real Avid Gun Tool Pro has lots of tools and features in a compact and nicely designed form. The multi-tool has rounded edges and rubber inserts for more comfortable use. All tools are hidden for slick design.
Let's start with standard 1/4″ bit driver: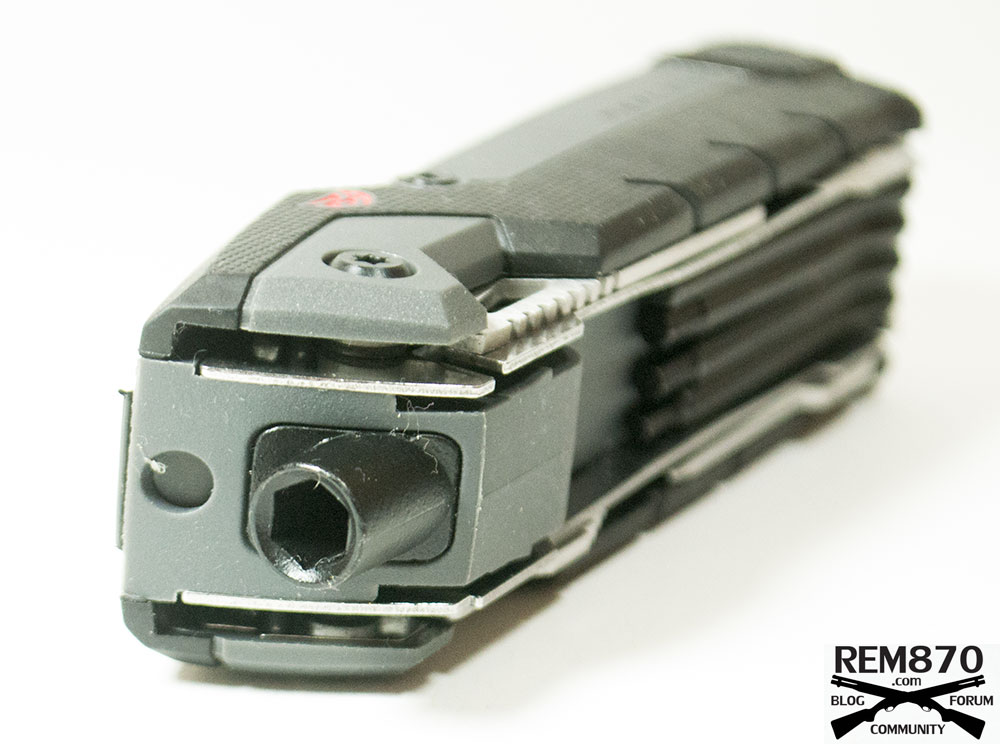 It enables gun owner to use supplied double-ended bits or any other bits he may have. This is very convenient tool for disassemly and reassembly.
Second tool for bits is a side-mounted 1/4″ bit wrench. It is designed for higher torque applications when you need to use extra force to unscrew those stubborn screws.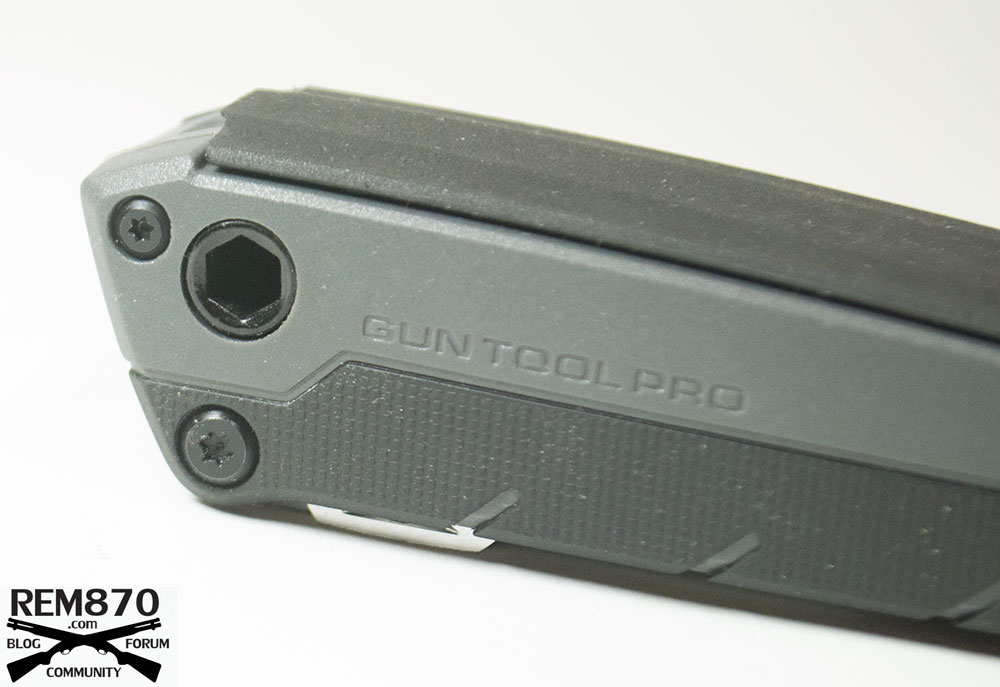 What bits are you going to receive together with Real Avid Gun Tool Pro Multi-Tool? You receive 4 double-sided bits:
3/32″ FLAT – 3/16″ FLAT
#00 PHILLIPS – #1 PHILLIPS
#2 PHILLIPS – T10 TORX
T15 TORX – T20 TORX
Pin Punch
You don't need any additional tools for disassembly or reassembly with this set of bits. From Pin Punch to bits of different types, you have everything covered.
Many manufacturers have bits sold and stored separately from their multi-tools. What I like about the Real Avid Gun Tool Pro is that bits are stored in a spring-loaded hatch. You will never forget to take them with you: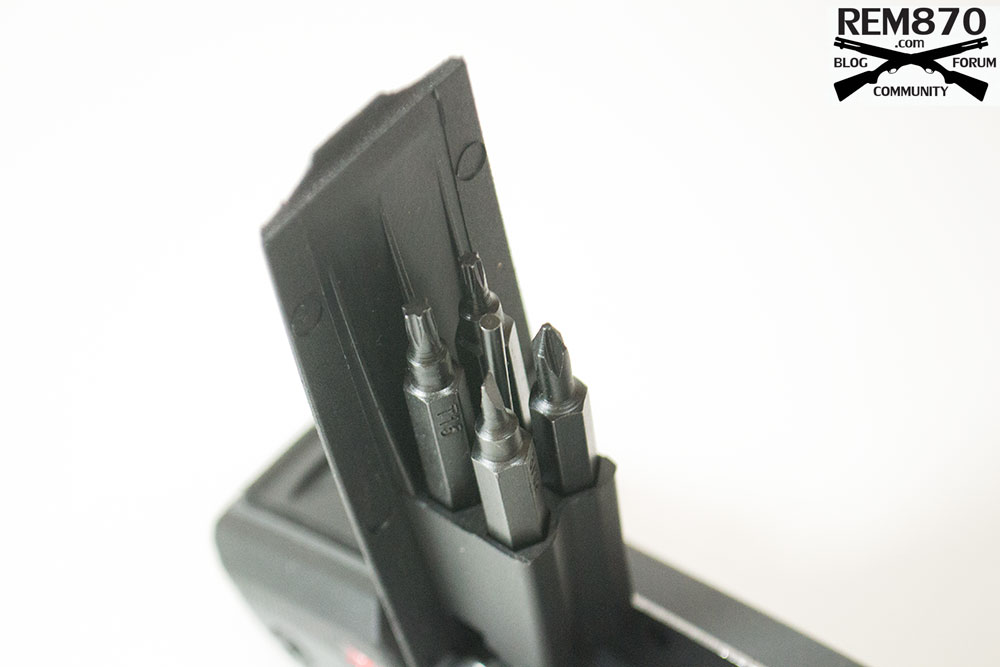 Next tool which is very useful is Raptor Claw Point utility knife.
This knife can be used to cut patches for cleaning. It is very sharp and cuts everything really good. Strange form makes opening of different boxes, envelopes, packages easy. But I think that it will be tricky to sharpen it.
Real Avid Gun Tool Pro also has set of allen wrenches for many jobs:
3/32″ ALLEN
1/8″ ALLEN
9/64″ ALLEN
5/32″ ALLEN
Unique feature of the Real Avid Gun Tool Pro is a small magnetic box which you can use to store small parts and springs. Very clever. Now you will not loose all those small parts which can easily roll of the table.
Dual-surface file is another tool which can be handy and can be used in many ways:
One of my favourite tools is a universal choke wrench. It is very handy and useful. One of the most frequently used tools. It is very nice, much better than standard choke wrenches.
It also features windage/elevation scope turret tool at the end.
Next tool is a flat 1/4 flat screw driver, lanyard loop:
This tool was designed by people which often use guns because they know that tap hammer is something you often need. I had to use different things as a tap hammer but now I don't need to search for them. Tap hammer is very useful and really good feature which I often use: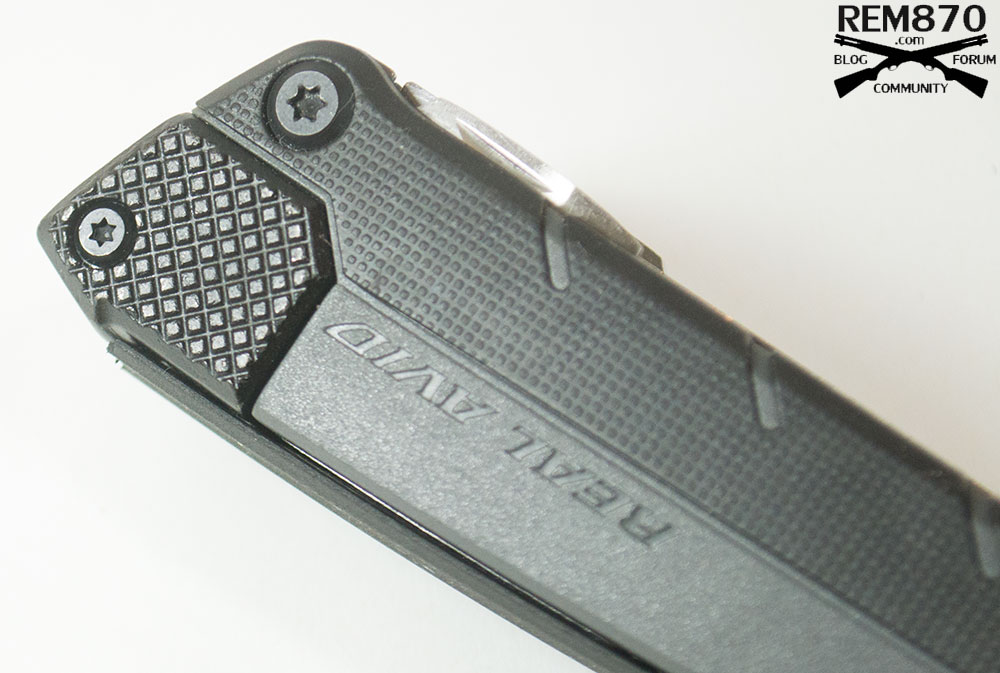 Real Avid Gun Tool Pro Multi-Tool is a must have for any serious shooter or gun owner. I was so happy to receive it! It made my life much easier, now I have all needed tools in one multi-tool. It is compact and you can have it in your gun case or range bag.
Highly recommended! It is very affordable, so you can get it without hesitation!
Real Avid Shotgun Micro Tool Review
Real Avid Shotgun Micro Tool is a very small and handy tool which you can always have with you. It is specially designed to help shotgun owners. You can have it on you keys or on your range bag or shotgun case.
I was surprised how many features this small tool has!
The tools which are the most useful on the Real Avid Shotgun Micro Tool are Universal choke wrench (for .410, 28, 20, 16, 12, 10 GA calibers) and Rotating Pin Punch.
Choke wrench is often used by hunters and competitive shooters, pin punch is very handy when you need to disassemble your shotgun. Choke wrench is a simple tool but can be priceless if you forget it at home.
Universal choke wrench also has scope windage/elevation adjuster which can be useful if you have adjustable sights or scope.
4mm, 5mm, 1/4″, 3/8″ wrenches are also availabl on this tool.
You can easily attach Real Avid Shotgun Micro Tool to keys, hunting vest, shotgun sling, gear bag or shotgun case using included Key Ring and Carabiner.
Cutter will help you to cut strings, cord, thin ropes, or twines.
1″ ruler is another feature which can be useful.
And the most useful tool – Bottle Opener :)
It costs less than 10 dollars, so get one to have in your range bag. It is small, light weight, useful and inexpensive.
There are also micro tools for AR-15 and 1911.
Real Avid Fini Choke Tool
Real Avid has a tiny but very handy tool for shotgun owners: Real Avid Fini Choke Tool
It is good to have this tool in your shooting range bag or shotgun case. Of course if you have a shotgun with removable chokes.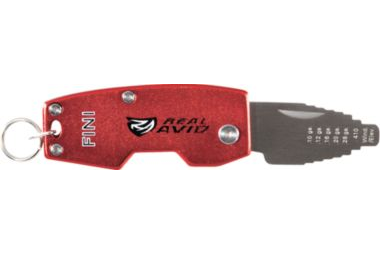 Instantly change a removable choke in any shogun from .410 to 10 gauge. Integrated flat-tip screwdriver for adjusting scopes.