Short Barrel Shotgun – 12ga Wingmaster with a 7 inch Barrel
It is a shorty that I built a few years ago. It IS NOT A SERBU!
It is a 12ga Wingmaster with a 7 inch Barrel and 17.00 inch OAL and will hold two rds in the tube and one in the chamber.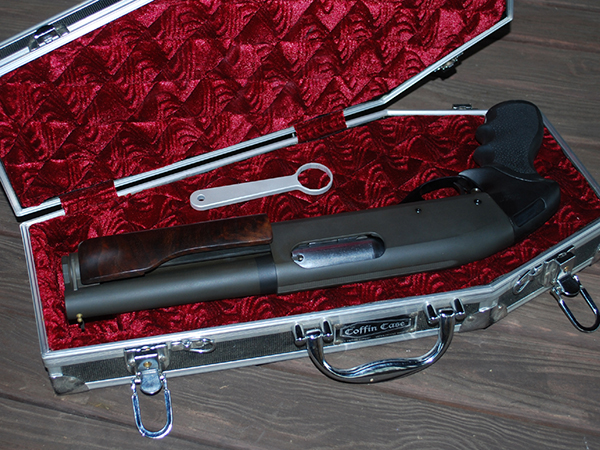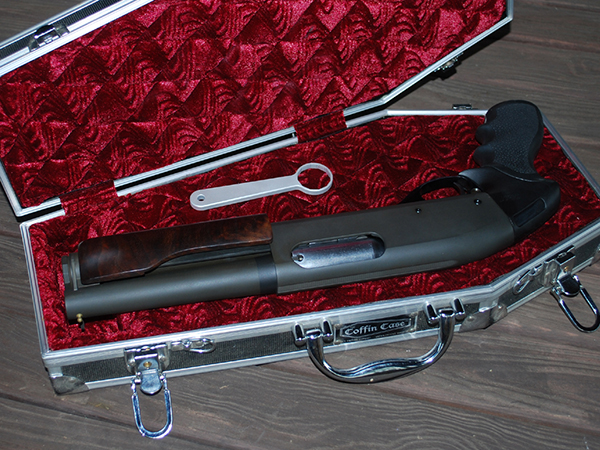 Prizes from Brownells:
Remington Trigger Pins
Remington Follower, Alum, Green, 12 Ga.
Remington Follower, Alum, Red, 12 Ga.
Remington Follower, SS, Natural, 12 Ga.
Carrier Pivot Slave Pin
4-in-1, 870/1100 Screwdriver Combo
870/1100 Pin Pusher
Remington/Mossberg Forend Wrench
Rules
Send photos to info@rem870.com
1. Send digital photo of your shotgun(s). Only photos with Remington 870 shotguns accepted.
2. Number of the photos from one person is not limited, just be sure that you send photos of different shotguns or different configurations.
3. Entrants certify that they own the shotguns photographed or have the owner's permission to enter the contest.
4. Entrants agree that photos can be published on Rem870.com
5. Winners will be chosen by readers of the blog. Voting will be done via Facebook likes. The more likes gets photo the higher place it gets.
6. It is allowed to ask your friends to vote for you. The more publicity we have the more prizes we'll have next time.
7. Prizes will be sent only to countries where Brownells can ship products.
Submission deadline: September, 30
Voting Period: October, 1 – October, 7
Send in your photos today to info@rem870.com