Free Printable Zombie Targets, Download, Share, Have Fun on the Range
Free Printable Zombie Targets, Download, Share, Have Fun on the Range
Movies about zombies are very popular. My favourite one is Resident Evil with Milla Yovovich killing hunderds of different zombies. I think that movies made zombies interesting to large amount of people and now there are a lot of forums dedicated to fight against zombies. People talk about zombies and their weak points. Everybody want to shoot one… And it's easy when you have a zombie shooting target.
I have seen a lot of zombie targets over the internet. They are very popular and people on forums keep asking about free printable zombie targets. But most of the quality zombie targets are not free and shipping is expenisve.
They seem to be fun to shoot but international shipping was too expensive. I decided to order zombie targets from local designers. Today I want to share with you free printable PDF zombie target. Feel free to download, print, send and share it with your friends. Please note that they are not for commercial use and Rem870.com website address should not be removed.
Zombie shooting targets are 90×60 cm (approximately 35″ tall and 23″ wide). Download free print-ready PDF file of the zombie target using one of the following links:
Free Printable Zombie Target (Preview)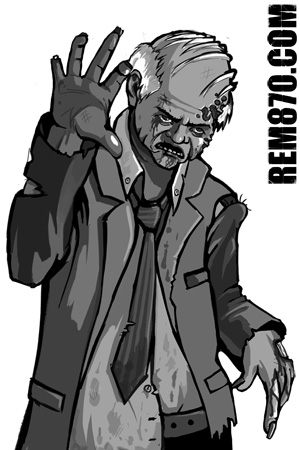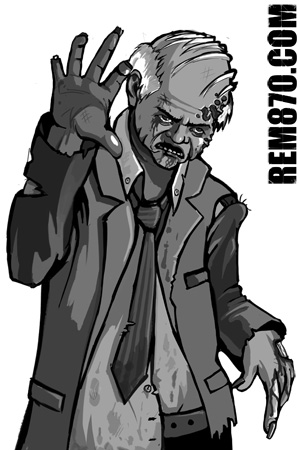 Download Free Printable PDF Zombe Target
Size: 6.3 Mb
Please let me know what you think about them? Do you want to see more zombie targets? Maybe you have any ideas about next zombie target?
P.S.: Not for commercial use.
P.P.S.: More zombies are coming soon!