Remington Rem Choke, Rifled, Extended Review
A rifled choke is different from all the common chokes. It has rifling inside which is designed to add extra spin to a slug in order to make it more accurate. As you know, rifled barrels always make shooting more accurate. There are lots of holy wars about rifled chokes. Some people think that a short-rifled choke which is just 3.5 inches long cannot add sufficient spin that can make shots more precise. Others argue that tests show improvement in the accuracy of the shots. I have tested the rifled Benelli Choke some time ago and the results were pretty interesting. They were almost the same as with the rifled Remington choke.

Let's start with a description and photos of the rifled choke. It is an extended choke with a 3.5-inch length. Extended chokes are easier to screw in and screw out because they extend past the barrel. The choke is very well made and looks like a high-quality product. The form and threading are very nice too. It is easy to screw the choke in and out. This choke is made by Remington so you can be sure that it is a well thought out product.
Let's talk about features. The best result it showed was with sabot slugs. Testing on regular rifled slugs had shown little difference. I have tested it on slugs made by the local manufacturer and the only significant improvement was on one type of rifled slug. So you will have to test your slugs to see if this choke will improve the result.
But the more interesting result I got was when using birdshot and buckshot. The rifled choke makes the birdshot pattern about 2-inches bigger than when using the cylinder choke. The buckshot pattern is also wider as well. That is good to know for competitive shooters or shotgun owners which plan to use this choke for home defense purposes.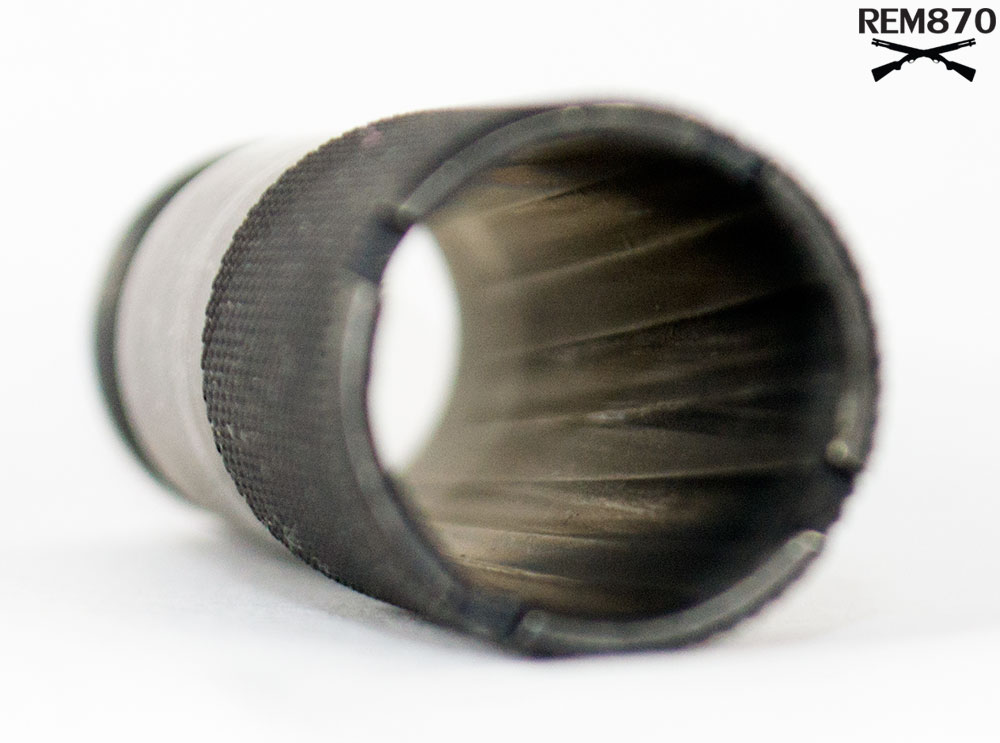 It's a very nice addition to any Remington 870. It is fun to experiment with different slugs and it also makes you flexible. The more chokes you have the more influence you have on the pattern and can choose the choke which you need in any particular situation.
4 inches Remington Express Buckshot Pattern on 5 feet: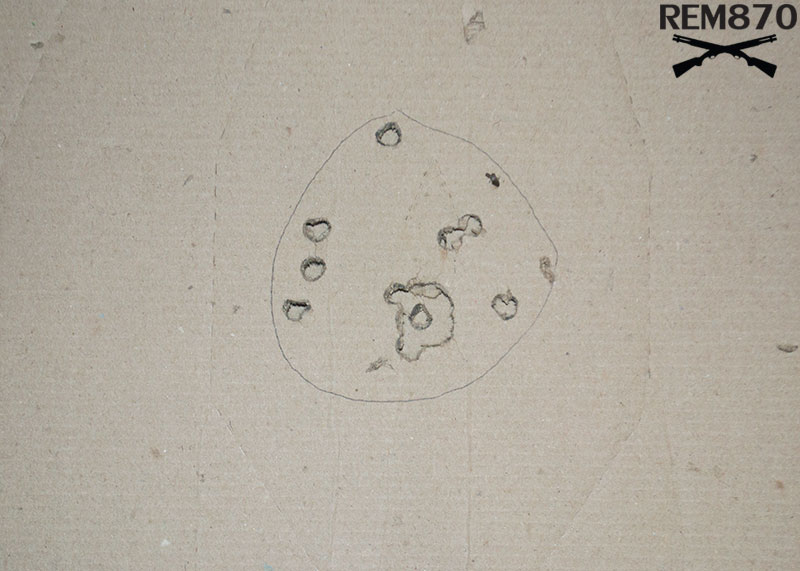 5.5 inches Remington Express Buckshot Pattern on 10 feet: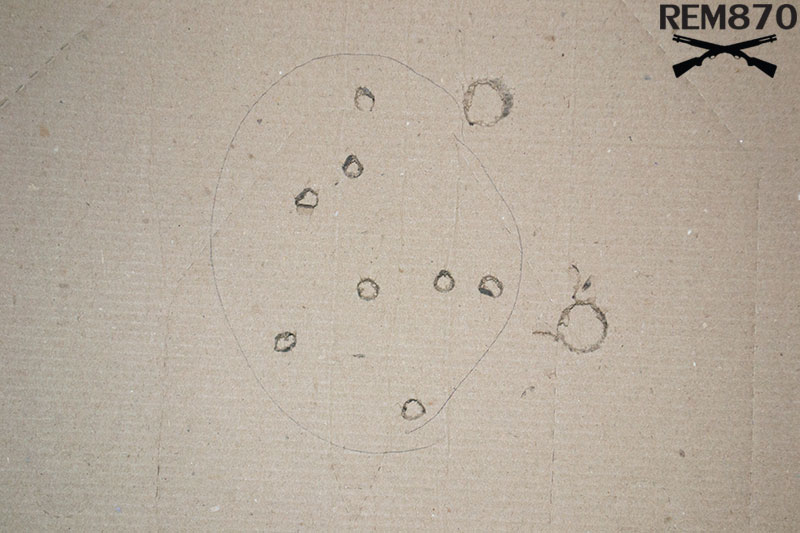 13 inches Remington Express Buckshot Pattern on 15 feet: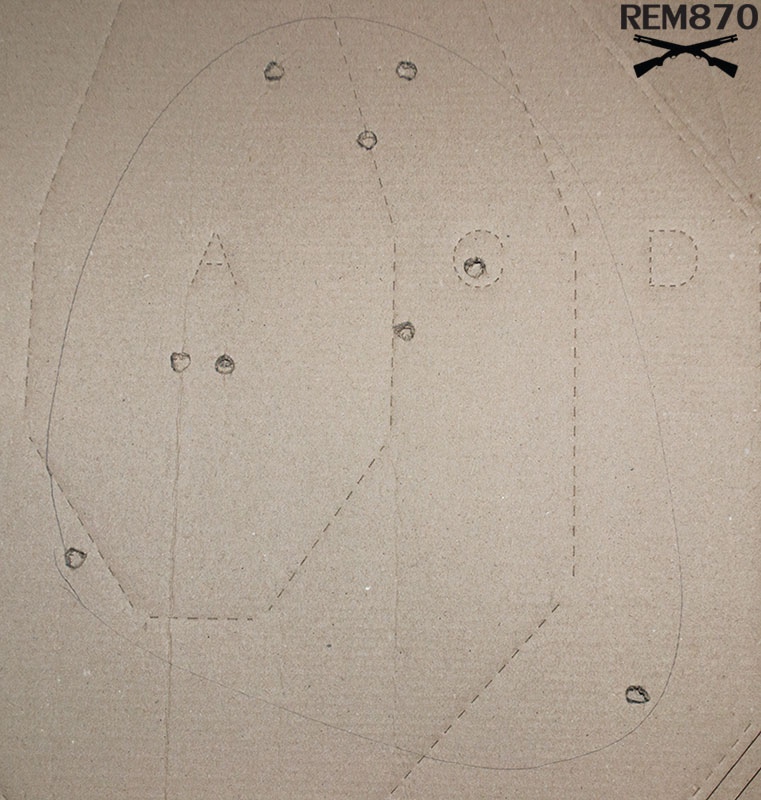 You can compare it to Improved Cylinder: Remington Express Buckshot (2 3/4″ #00) Review
I highly recommend this choke. It is a high-quality product and you will have a lot of fun testing the different ammo shells with a rifled choke.