Remington Choke Tube Upgrade Kit, 12-Gauge
If you own a Remington 12-gauge shotgun, then you are probably interested in more choke tubes so you can shape how your shots are going to spread after they leave the bore. The importance of adding a choke tube to a shotgun is so you can add more constriction to your shots. Otherwise, the shots will just spread wide as soon as they leave the bore and this will make it very difficult to aim at small targets that are in your line of fire. To install a choke tube into the bore of your shotgun's barrel, you need the right choke tubes and installation tools in order to make sure that it is done right.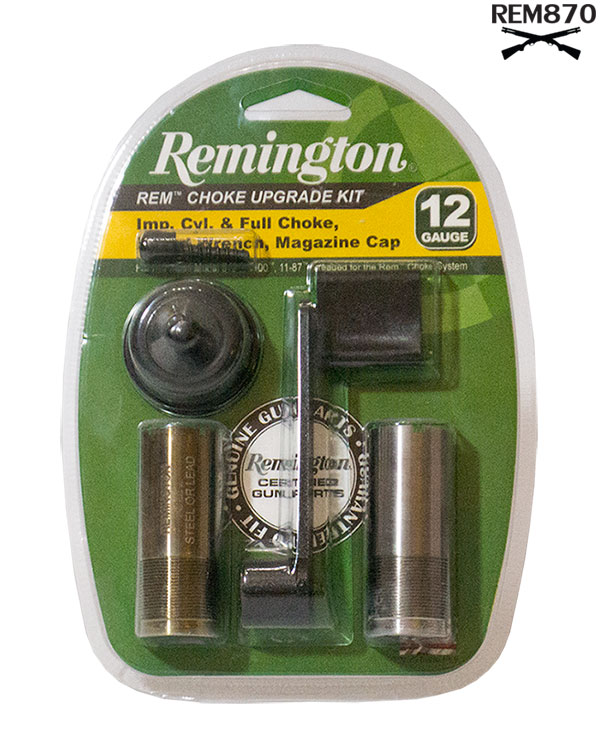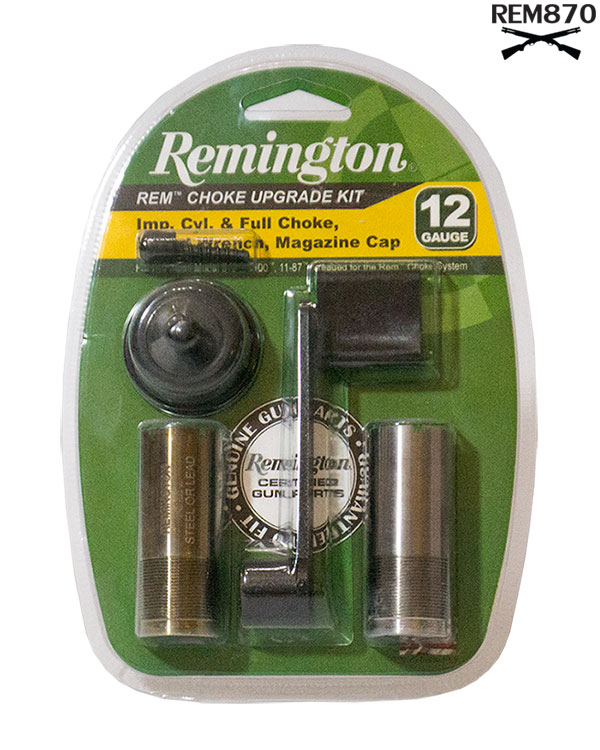 The only choke that you receive with Remington 870 Combo is a Modified Choke. The Remington Choke Tube Upgrade Kit is what you will need in this case. You will receive Improved Cylinder and Full chokes. All the parts in the upgrade kit are made of authentic Remington parts that were manufactured at their American factory. You can use either of the two choke tubes in the kit to upgrade your Remington 870, 11-87 or 1100 shotguns. The different sized choke tubes included in the kit will allow Remington owners to do all kinds of shooting. Whether you want to hunt woodcock or rabbit, there is a suitable choke in the kit for any shooter. This kit is also suitable for competitive shooters. You could go with the less constricted choke tube that spreads your shots wider or you can go with the more constricted choke tube which keeps your shots tighter and closer together.
To easily swap parts, the upgrade kit includes a swivel stud and magazine cap. You'll also receive a choke tube speed wrench which will allow you to change the choke tube a lot faster. This kit literally has everything you will need to change your choke tube within a short amount of time.
The price of the Remington Choke Tube Upgrade Kit is $41.55 and can be purchased at most retail stores that sell sporting goods. You can purchase choke tube upgrade kit or needed chokes separately.
Related post: Shotgun Chokes Explained
Where to buy chokes
It is easy to find chokes for sale. I recommend Brownells because they have wide selection of chokes for different shotguns, good prices, ship orders fast.
Click here to visit Brownells for wide selection of chokes for many shotguns (Remington, Beretta, Benelli, Mossberg).