Remington 870 with Magpul Furniture and Mesa Tactical Sidesaddle
Another winner of the Remington 870 Photo contest: Remington 870 with Magpul furniture and Mesa Tactical sidesaddle.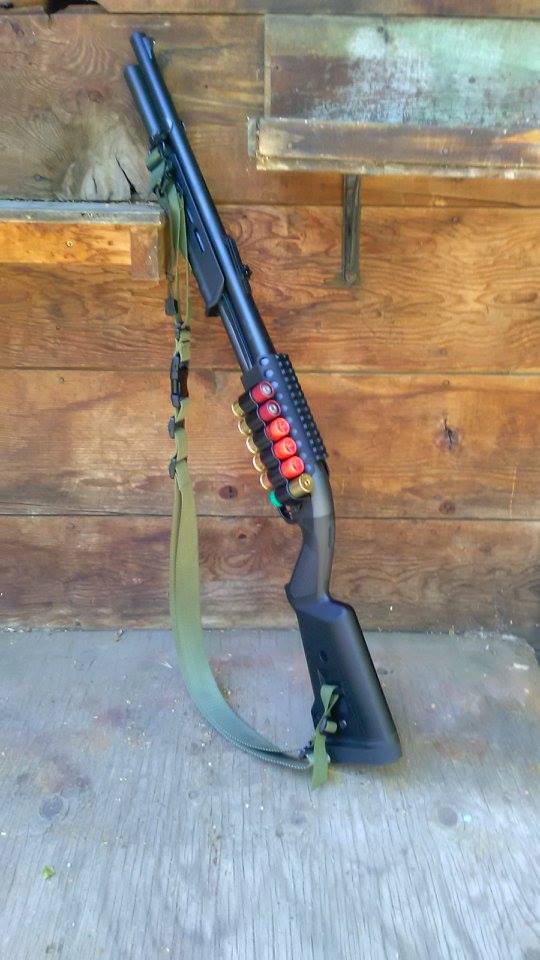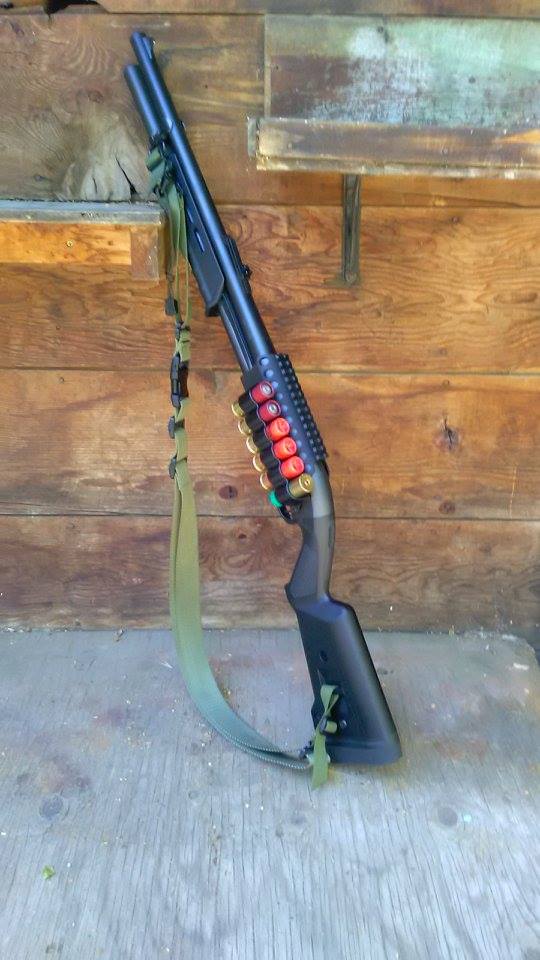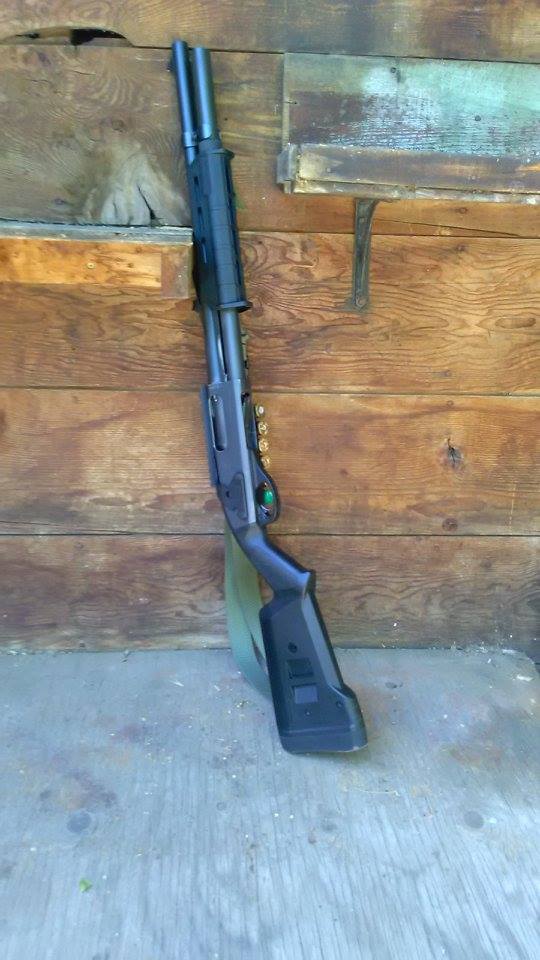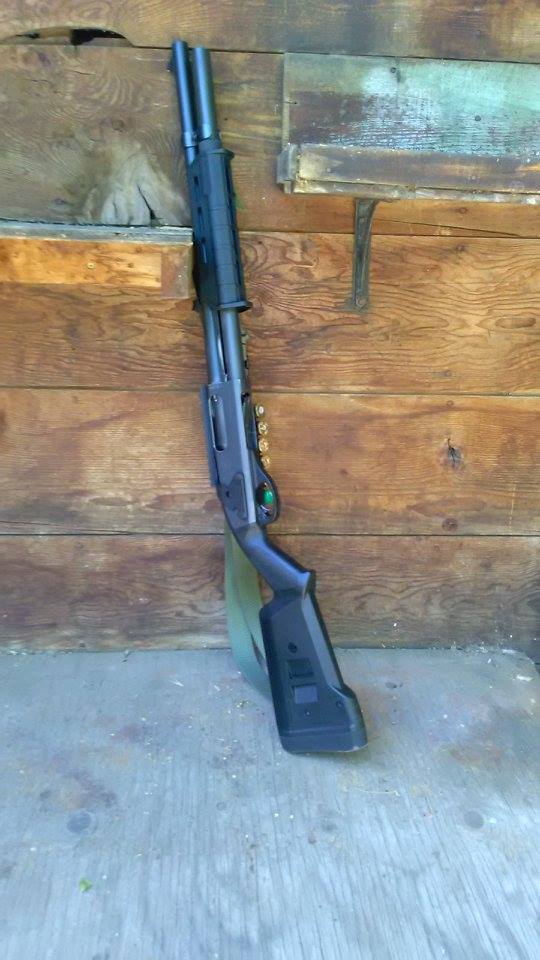 Remington 870 Magpul SGA Stock and Forend
Remington 870 SGA stock and forend set is the most popular among Remington 870 owners. It was releasend not so long ago but became best seller and Magpul released stocks of the same design for Remington 700, Mossberg 500 and even Ruger 10/22.
It has many advantages, you can easily adjust LOP, add cheek, sling, sling attachment etc. Magpul stock and forend enable you to upgrade your shotgun easily. It is not a tacticool pistol grip but very comfortable half pistol grip. This stock has advantages of the pistol grip and classic stock but doesn't have disadvantages. It is easy to manipulate this stock but all recoild goes to a shoulder not to the wrist.
Mesa Tactical Sidesaddle
Mesa Tactical makes the best side saddles available. They are made of aluminum. they are priced higher but quality is really good.
hey make 3 versions of the Sureshell ammo carrier for the Remington 870. Mesa Tactical offers a 4 round, 6 round and an 8 round sidesaddle. With other options like right side shell holders, saddle rails and stock mountable sidesaddles just to list a few. However, all of which are available for the Remington 870 platform.
The sidesaddle which installed on this shotgun has additional rail for red dot or optic sights.