Gun socks for shotgun, short and long and why you need both
Gun sock is a popular and inexpensive way to protect your shotgun during transportation and storage. I've bough two socks on Brownells. They are made by SACK UPS company which makes gun socks since 1985.
So, why do you need both long and short socks. I use long sock to transport my gun. Gun sock protects finish of my shotgun and also protects internal parts from dust, sand and dirt. Another good feature is that cotton cloth is treated with silicone and oil that helps inhibit rust. Gun sock will wick moisture away if your shotgun is wet. That is also important in cold weather when you can see condensate on your firearm when you bring it indoors.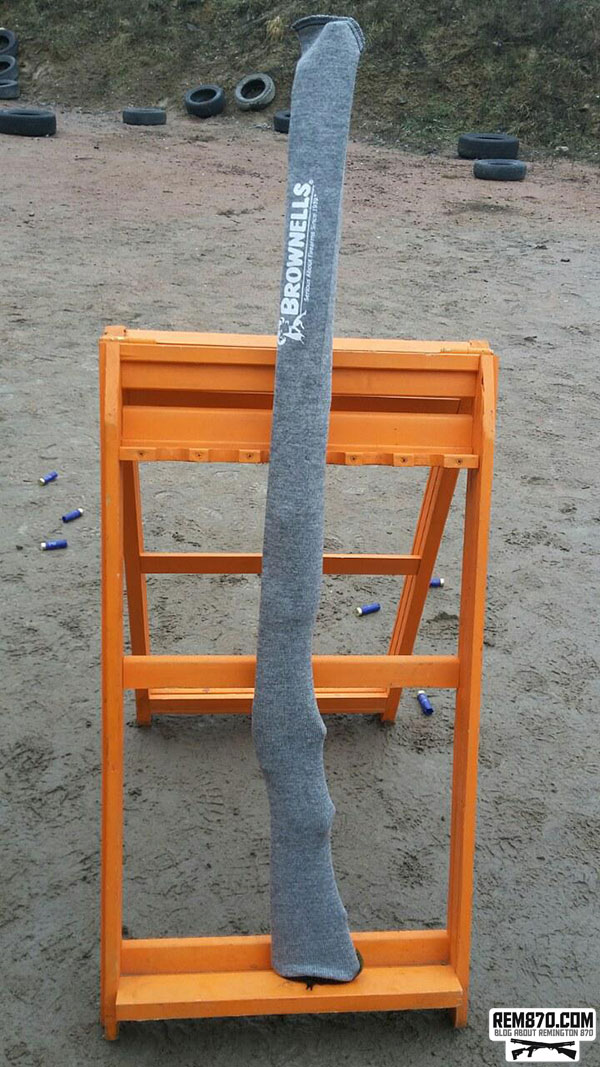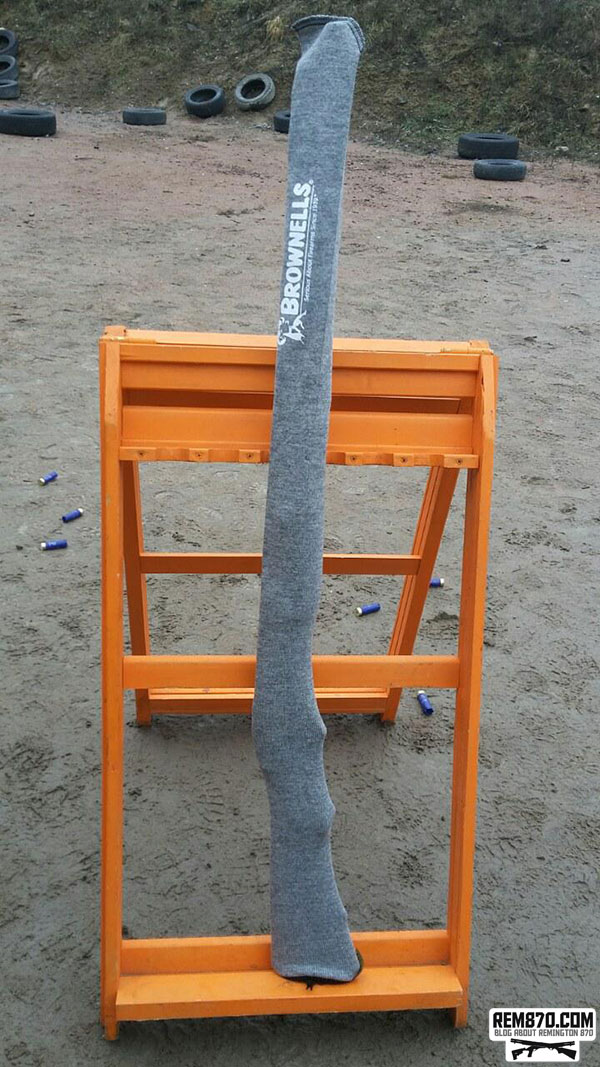 Additional small but useful feature which is not available on many other gun socks is a label which is handy when you have more than one gun.
I use short sock during trainings or competitions when it's raining. You can easily put it over the barrel, when your shotgun is in the gun rack. The sock will protect the internals from the water.
Gun socks are inexpensive but very useful, they protect your shotgun from scratches, dirt, sand and water. Highly recommended to any gun owner.