Silver Bullet tool for Remington 870 from Vang Comp Systems
VANG COMP 870/1100 CARRIER PIVOT SLAVE PIN (Sliver Bullet) by Vang Comp Systems
Silver Bullet for Remington 870/1100 is very useful and inexpensive tool. It simplifies replacement of a Carrier Latch Spring. Carrier latch spring upgrade is highly recommended for improved reliability of Remington 870 feeding.
Silver bullet makes assembly of the trigger plate much easier.
How to use Silver Bullet from Vang Comp Systems
I have not found Silver Bullet tool instruction on the Internet, so decided to make one to help you.
Tapered end is used to push the Carrier Tube out: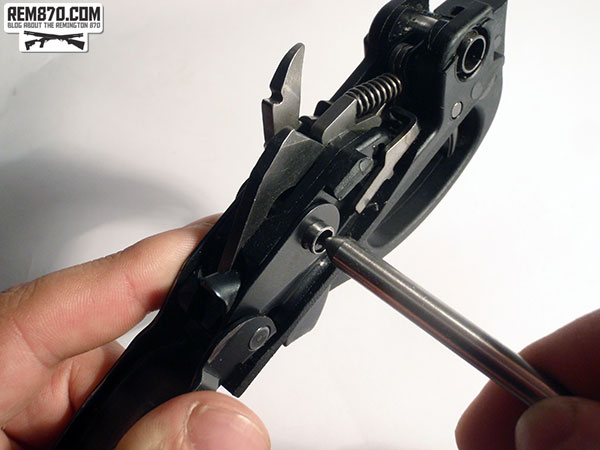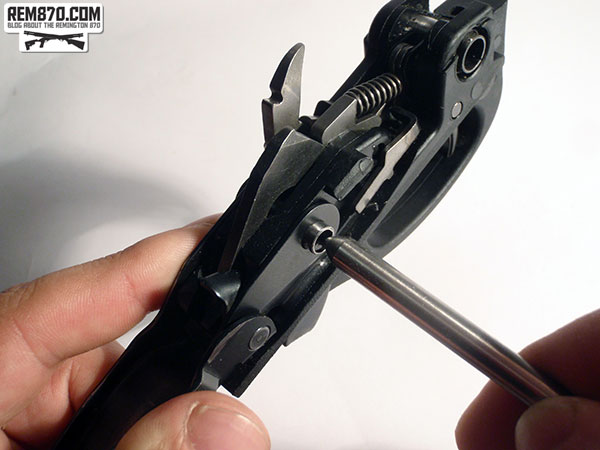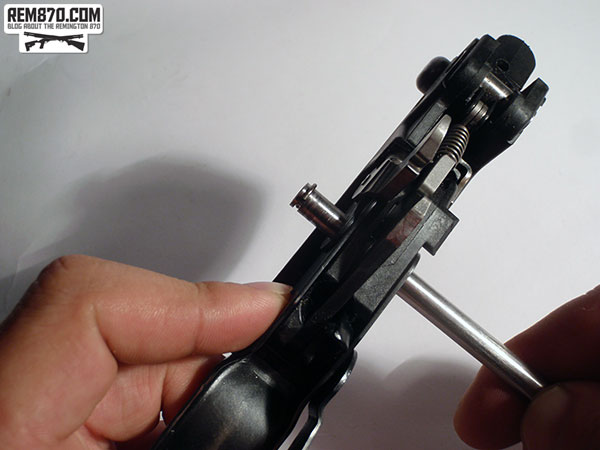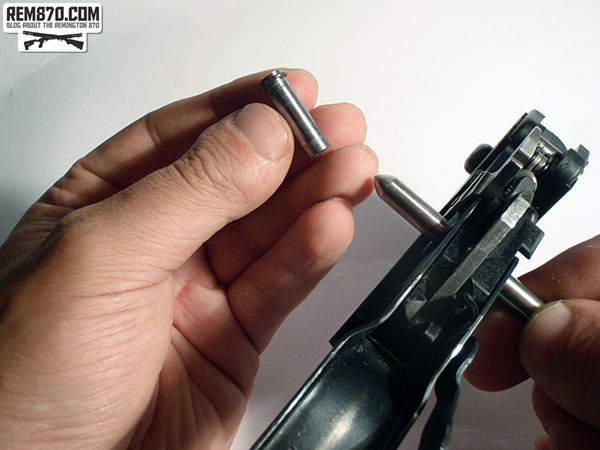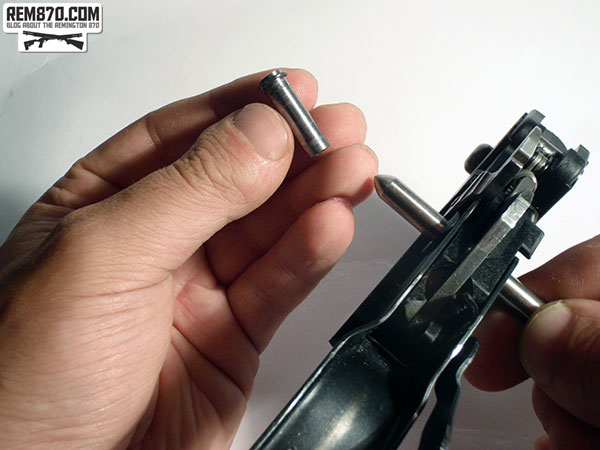 Insert carrier pivot tube into the tail of the Carrier Tube to push it through and into place: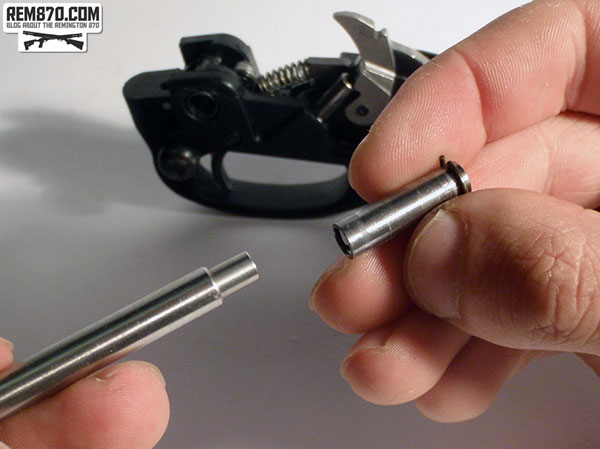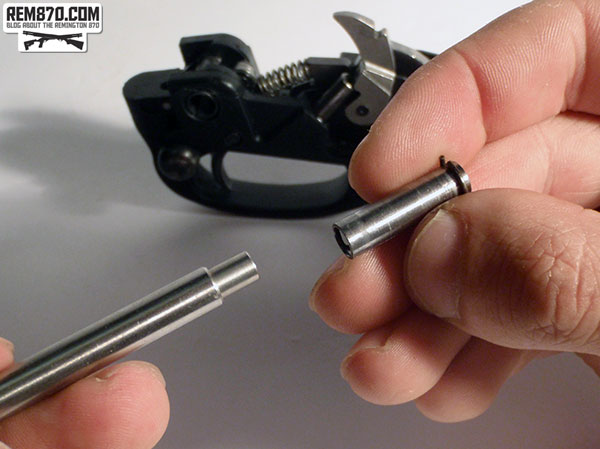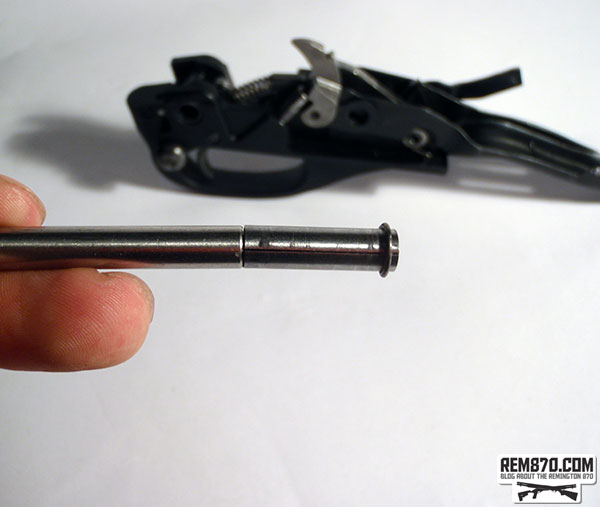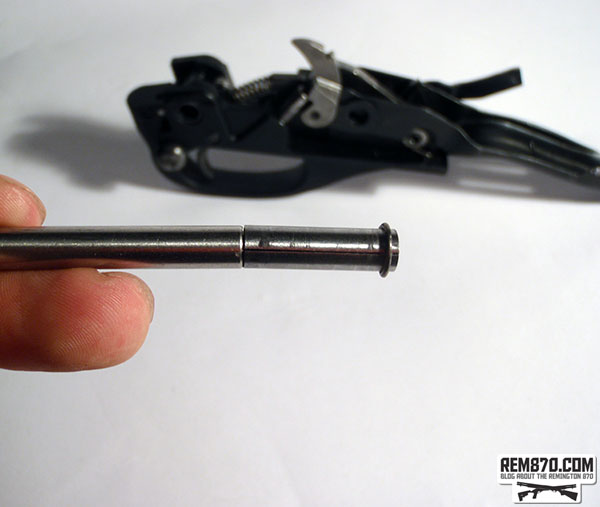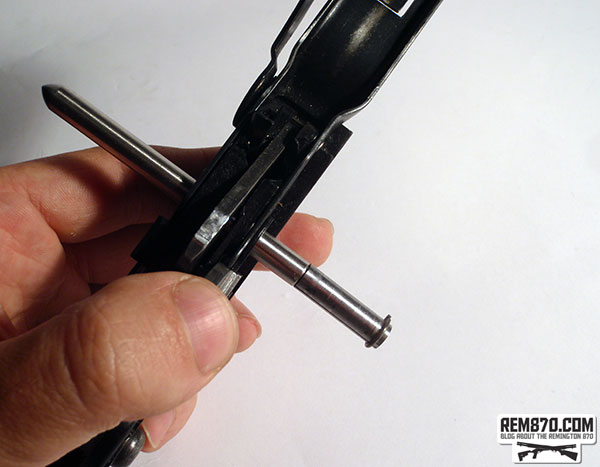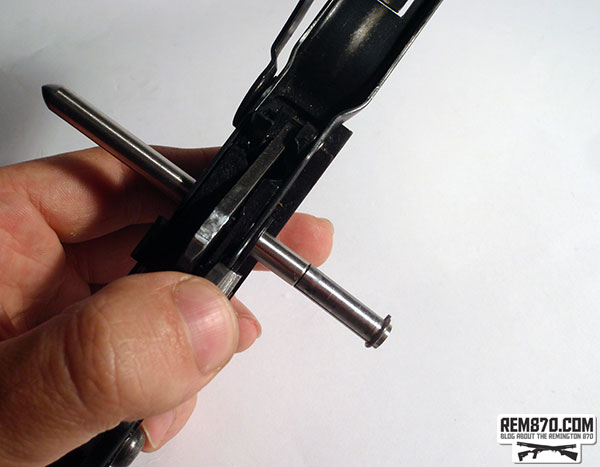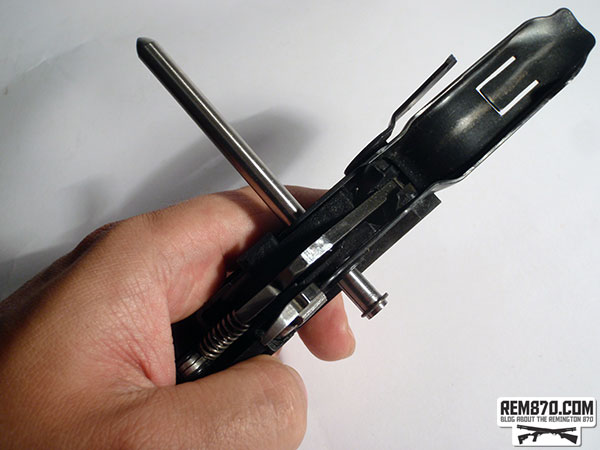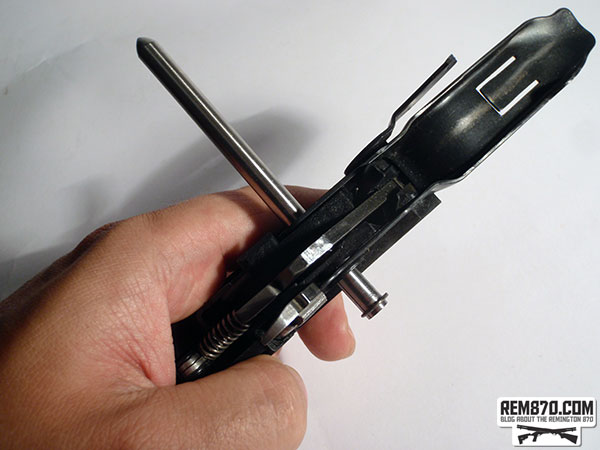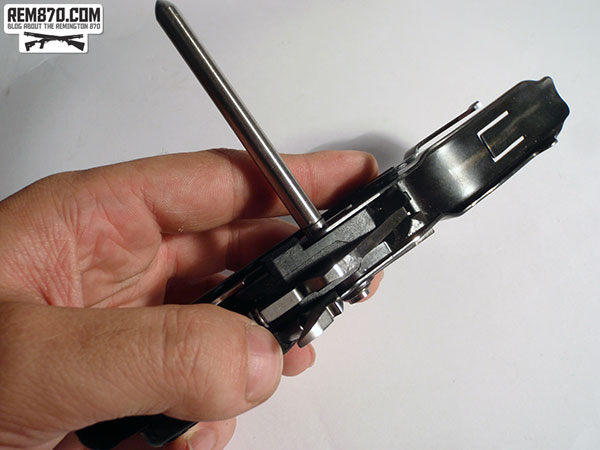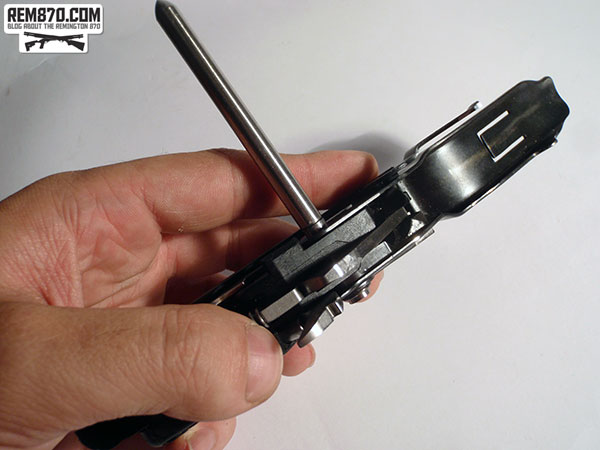 This tool lines up all parts when pushing pin in and makes whole process much easier. Of course, you can use a screwdriver for thir purpose but Silver Bullet from Vang Comp Systems is much better. Higly recommended tool.
You can choose the tool you like more, both of them are good.