Vang Comp Systems Releases Limited Edition Safety Button and Magazine Follower
Vang Comp Systems releases Limited Edition VCS safety and follower for Remington shotguns coated in ROBAR's fantastic NP3 finish.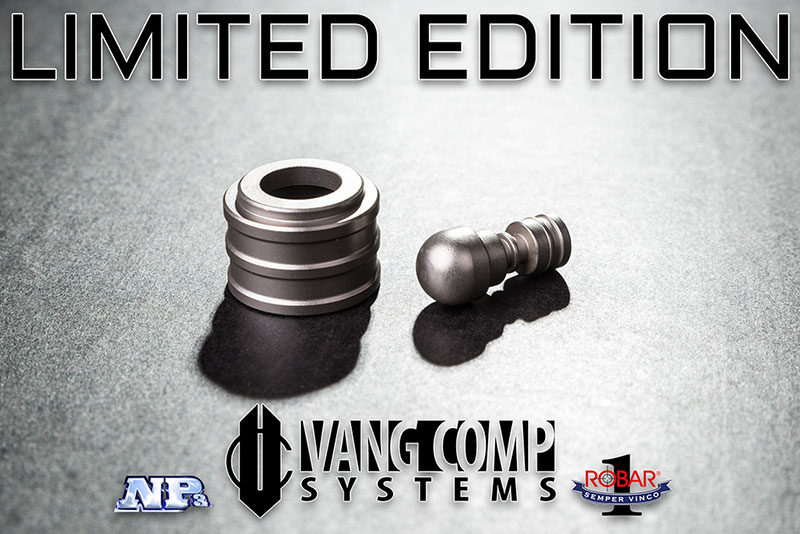 Purchaser will receive (1) VCS 12ga Stainless Steel Follower AND (1) VCS Dome Head Safety, both coated in ROBAR NP3.
Only 45 sets were produced, once they're sold out we are out of stock indefinitely.
NOTE: Installation of this magazine follower (as with our other followers) may require removal of the factory magazine crimp detentes if your shotgun came with them.
Only 45 in stock
Related post: Remington 870 Followers Overview