Remington 870 S&J Hardware No Jam 870 Mag Follower (Type 1) Review
Shortly after I purchased my 870 Express Tactical with the factory 2 round magazine extension I noticed issues with the follower binding. I would load 6 rounds into the magazine, but occasionally when firing only the first two rounds would be fed from the magazine. I took out the tape measure and found that it was stopping when the factory magazine follower was passing the union between the standard magazine and the magazine extension.
I removed the follower and cleaned up the edges, as there was some plastic burrs left over from the molding process. This helped a bit, but the issue still showed up sometimes. I checked and cleaned the edges in the magazine, but there was nothing there.
So I purchased the Type 1 No Jam 870 Mag Follower from S&J Hardware. I called them up before ordering and asked about the differences between the type 1 and type 2. Basically, the only thing different is that the type 2 has a dimple in the end to make it a little easier to confirm the magazine is empty by touch. As this was not an issue for me, I ordered the type 1 in orange.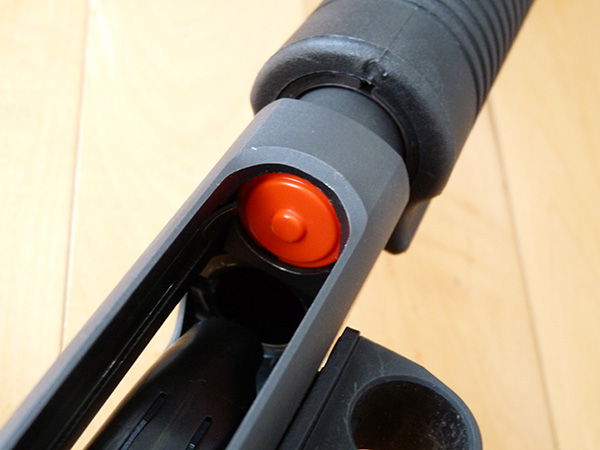 The follower is super easy to install, by following the take down process in the 870 manual. You simply replace the old with the new.
The new follower is solid and there are no rough edges that come from cheap molding processes. It is machined from Delrin. The material has very little surface friction and slides very well in the magazine. After installing this new follower, my magazine binding issue disappeared. It was a simple fix, but one that I am glad I did. I can now count on the firearm to load when I want.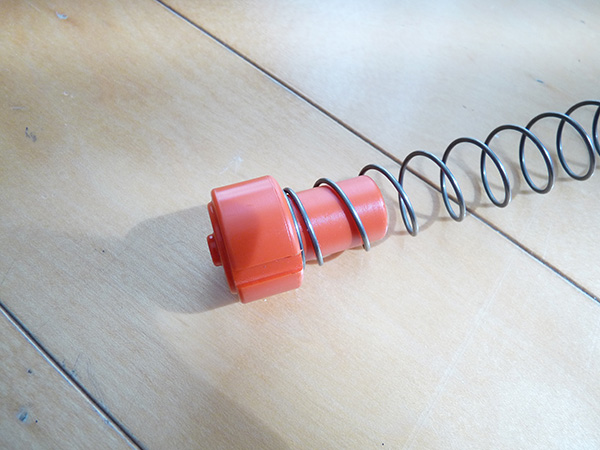 Because this is a well made and inexpensive upgrade, I recommend this to anyone with an 870. It fixed a small but significant issue and added to my peace of mind.