Times when barrel clamps were ugly are gone. When I saw the new sling mount by Magpul I thought that it is made of plastic because design was extremely good. Magpul forward sling mount for Remington 870 looks great and made of metal!
Remington 870 Forward Sling Mount by Magpul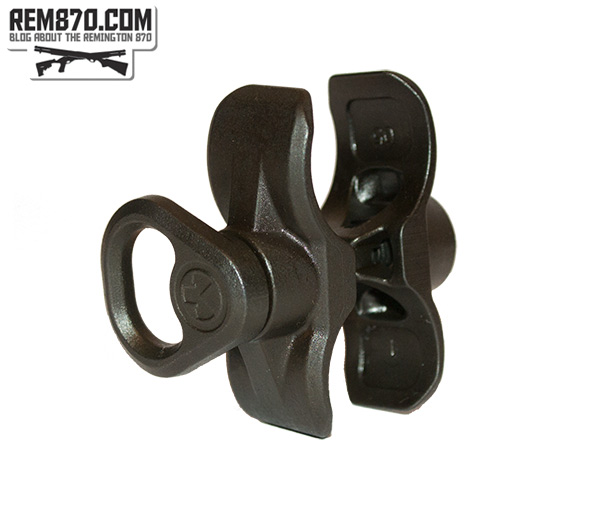 The design is well thought-out. You can change the direction and choose right/left position of the sling loop easily.
Special silicone pads included to protect your barrel and extension: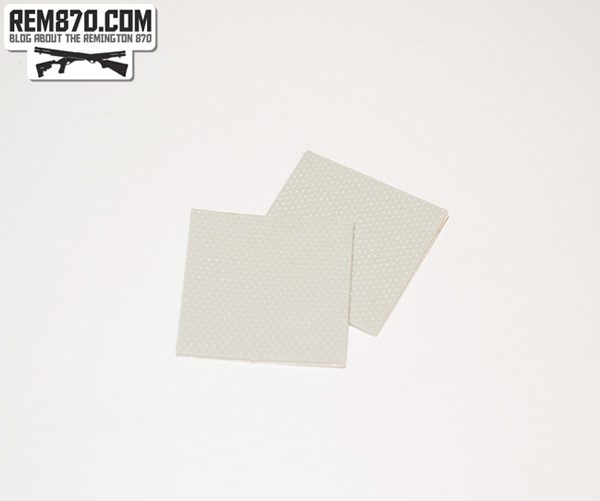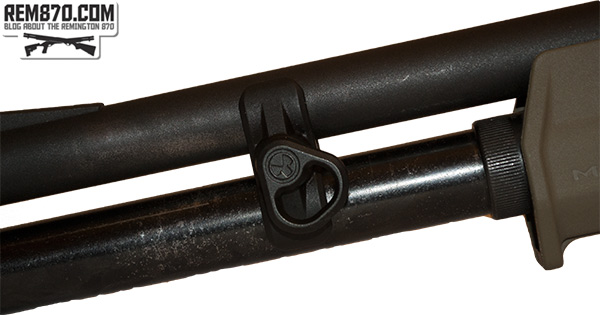 If you use clamps without pads you will have scratches as on picture above. Only Magpul Forward Sling Mount and CDM Gear clamps come with pads which protect barrel and extension.
Magpul Forward Sling Mount for Remington 870 is simple and reliable upgrade. Highly recommended!