Remington 870 Photos, Sage International Extension, Forend Strap, Vang Comp Follower
Remington 870 Photos, Sage International Extension, Forend Strap, Vang Comp Follower
J.R., thank you very much for the great photos!
From J.R.:
"The Vang follower works excellent, I cycled 21 rounds with no problems & the big hole is a good indicator of a unloaded weapon. The sage mag tube is excellent quality although it has a phosphate finish so it looks gray but that's OK with me and if someone didn't like it a little BBQ paint would fix it right up, it comes with the nut, barrel & mag clamp which has a sling mount & +3 spring. Just so you know I will be getting a 20′ barrel like yous with rifle sights to match the +3 tube. I also attached a pic of the forend strap I installed. I saw one on a moss I had to have it! It is nothing like the moss version, I did this my self & cut slots in to the forend & used sling screws on the strap. Love the website & I love my 870!"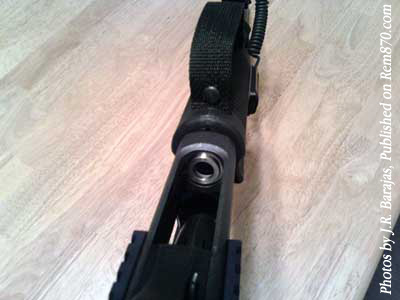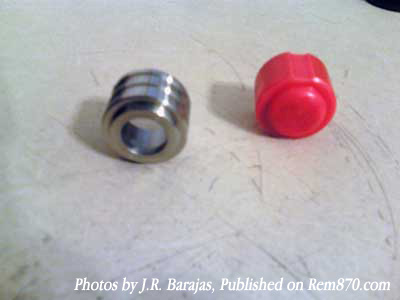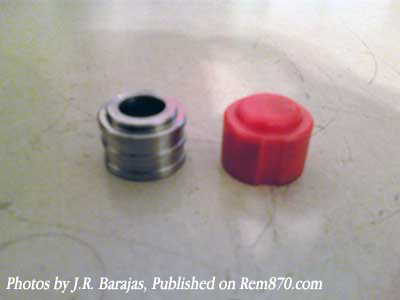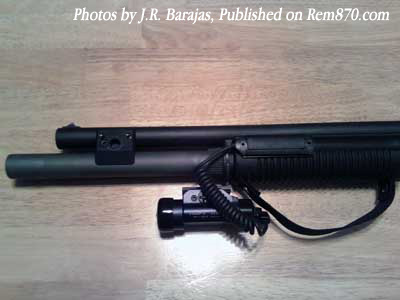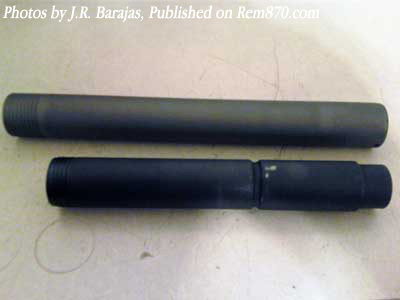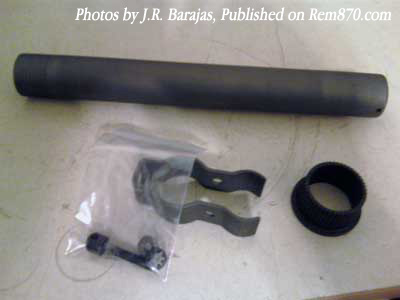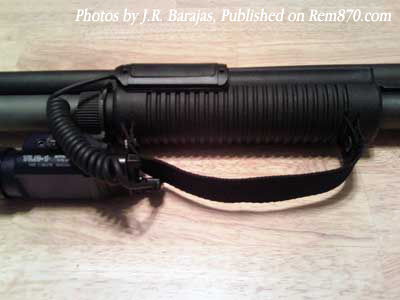 J.R., thanks again for the photos, they look great! I really like how Vang Comp Follower looks. Also, your forend strap looks like a great addition to a shotgun, very clever.
Related Post:
Magazine Extensions for Remington 870 Shotgun (Nordic Components, Choate, TacStar, Remington, ATI)