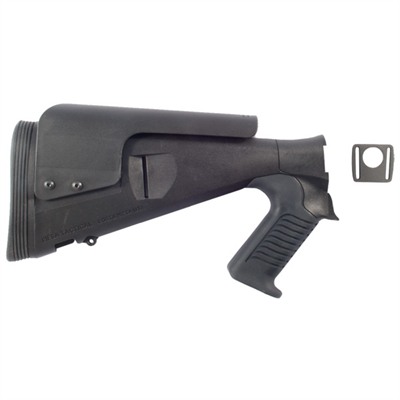 The stock of the shotgun is truly the most attractive part of the weapon. Not only is it the most noticeable when you first see the weapon, but it also provides the shooter with certain benefits which help their stability and accuracy. Obviously, not all stocks are made of the same material or cut into the same size. There are all kinds of sizes, materials, and shapes with the stock choices on the market these days. You just need to be able to figure out which stock is going to be comfortable for your body type and preference. However, if you are upgrading another shotgun by replacing its factory stock with a better-quality stock, you have to make sure the new stock you purchase is compatible with the model of your shotgun. Otherwise, the stock won't be able to fit properly onto the receiver. Sometimes, it is recommended that you purchase a stock from the same company that made your shotgun because this will increase its chances of being fully compatible.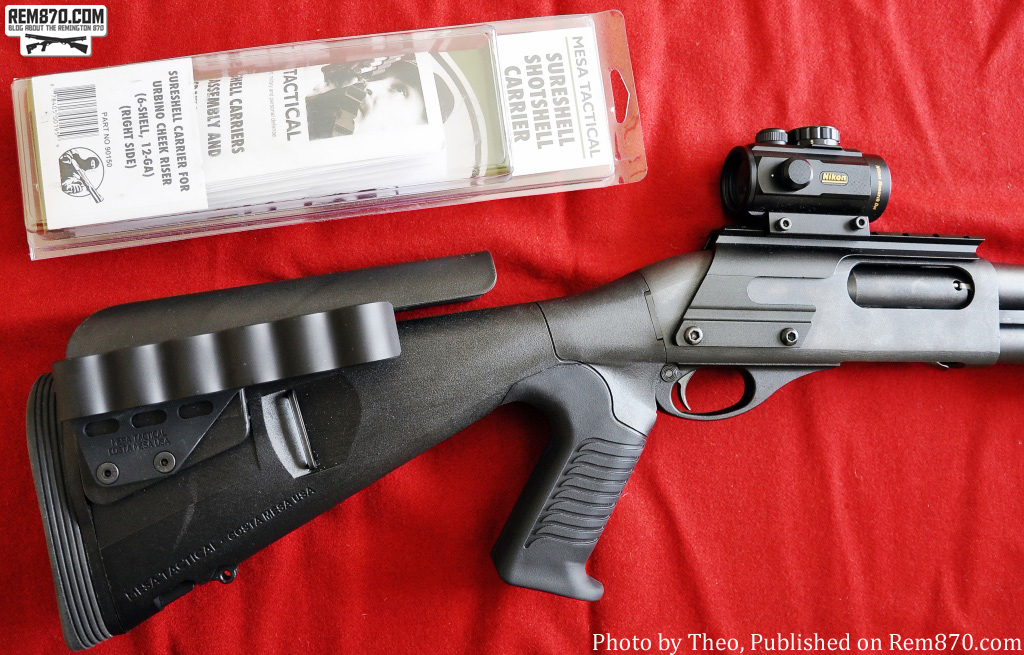 Theodore from Greece has sent me very good review of the Mesa Tactical Urbino Stock for Remington 870 with fantastic photos (as always):
Hi Vitaly,
This is Theodore from Greece. Just thought I would share some new upgrades on my Rem 870 Deer Gun.
For some time now I have been looking to "tac-out" my Remington 870 and loose the OEM Remington Monte Carlo furniture.