Mantis X7 Shotgun Analyzer/Trainer Review
I love dynamic shotguns, for example, 3-Gun or IPSC (practical shotgun). I have participated in IPSC matches for more than ten years. But when I received the Mantis X7 Shotgun tool, that was a good occasion to visit the local Skeet & Trap Center. Clay shooting is a very interesting sport that is extremely popular around the world. And Mantis X7 Shotgun Analyzer/Trainer can help you spend less time and money and shoot better.
I received this tool for review a long time ago but was extremely busy taking part in competitions. Finally, I finished the competition season 2021, winning silver on the Benelli Cup in Italy, and decided to do this review.
Huge thanks to Mantis for sending me this analyzer for review.
What's in the box?
Mantis X7 Shotgun Analyzer/Trainer comes in a nice black box.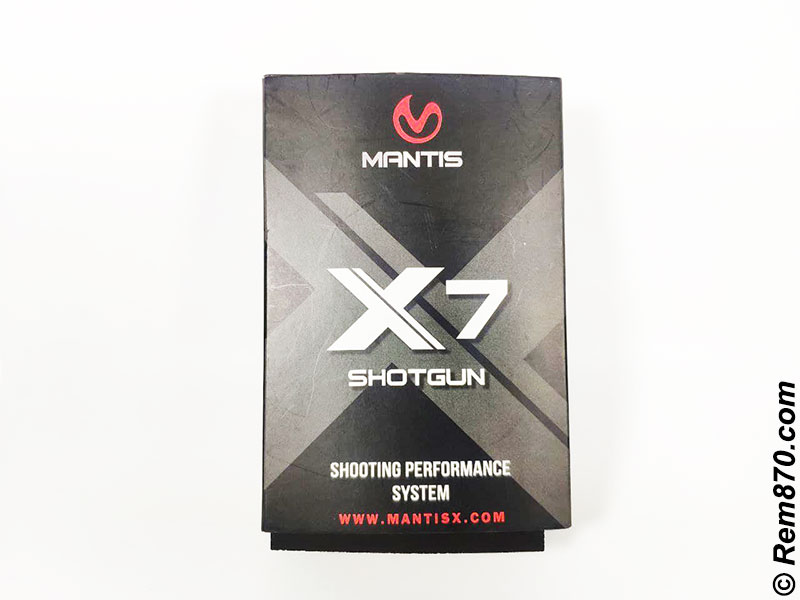 You will find a Quick Start Guide and a hard case inside: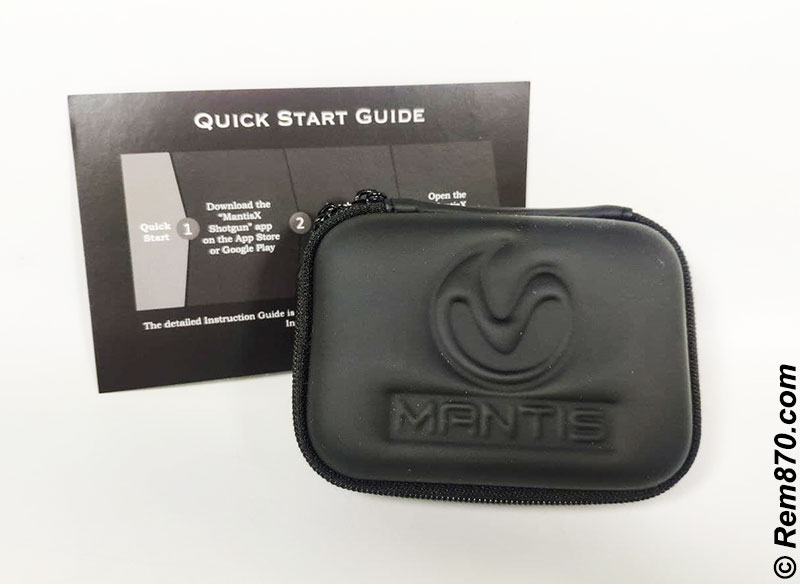 Inside of the hard case: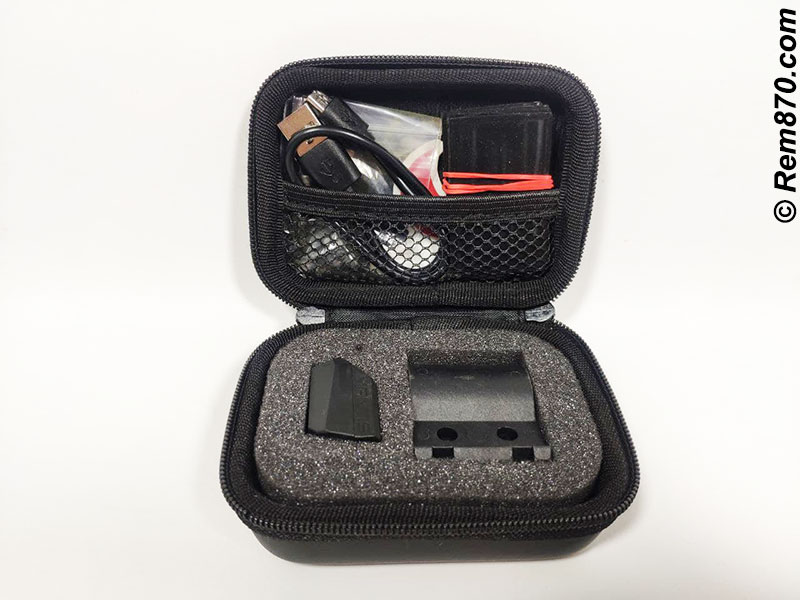 Contents: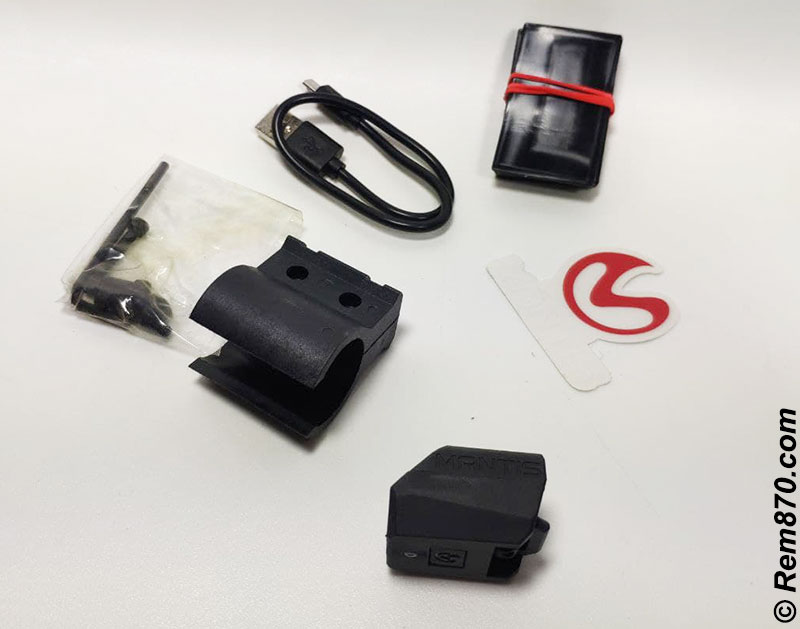 You will need to charge the Mantis X7 sensor before use: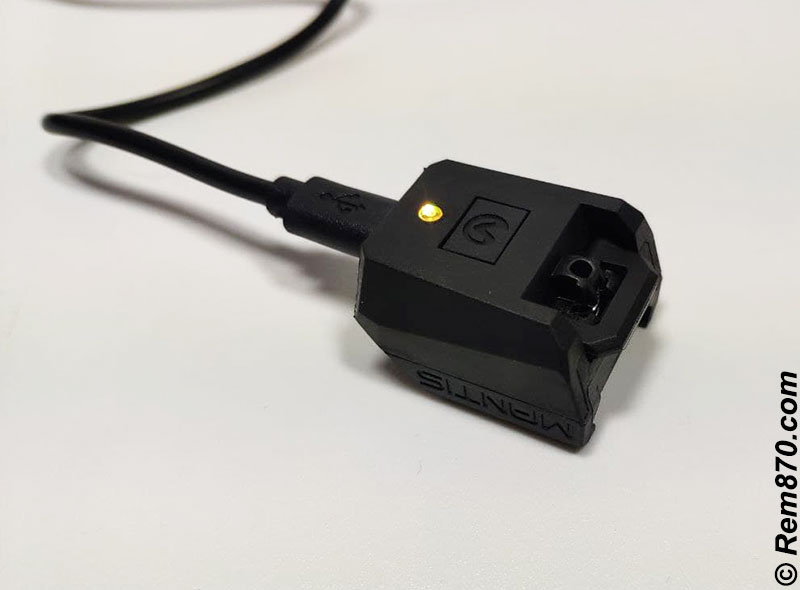 USB charging cable supplied.
Installation
Install Mantis X7 sensor using Barrel Mount Picatinny Rail for shotguns. Several rubber inserts are supplied; choose the one that suits your shotgun better. It takes just few minutes to install and start using this product.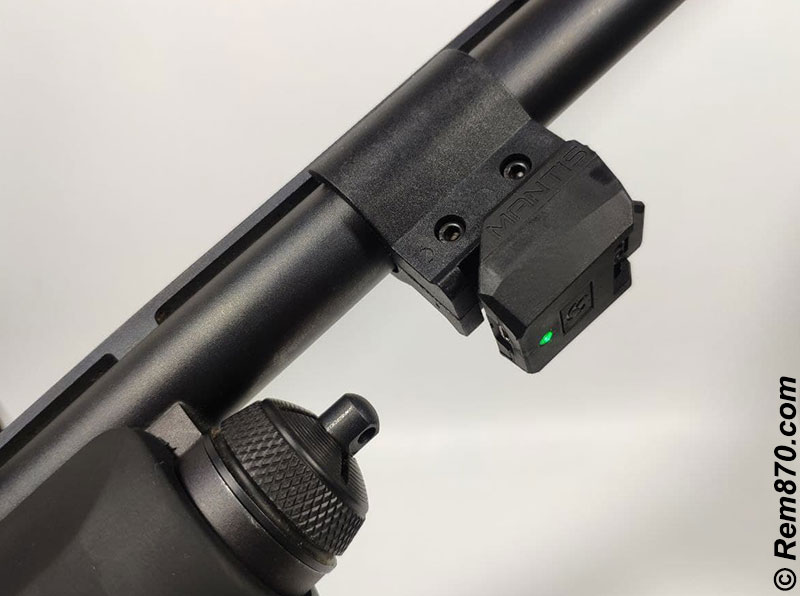 Testing Mantis X7 on the range
I am new to clay shooting, as I wrote earlier. So I spent a lot of time finding out about the rules, stance, shouldering, etc.
The instructor has shown me different types of clays and how to shoot them. Of course, I was overwhelmed with new information, but it was really interesting.
I think that I will need more training with the instructor before I can have self-trainings with Mantis. It is a very useful tool that shows what's happening with your shotgun during training. You need an instructor or Mantis analyzer to be able to analyze your performance.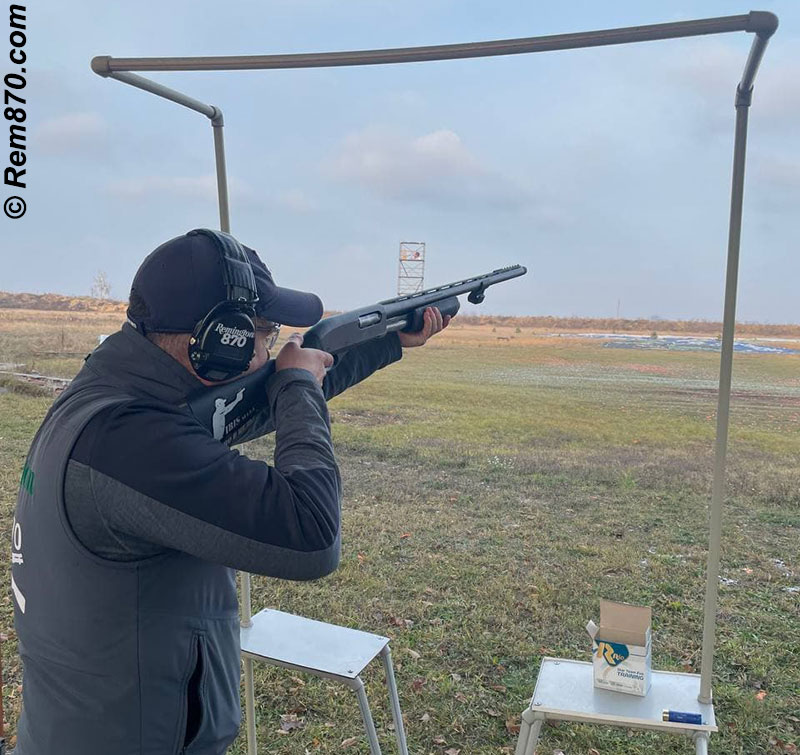 Advices and Infographics
Here's a sample of the Mantis Infographics and advice: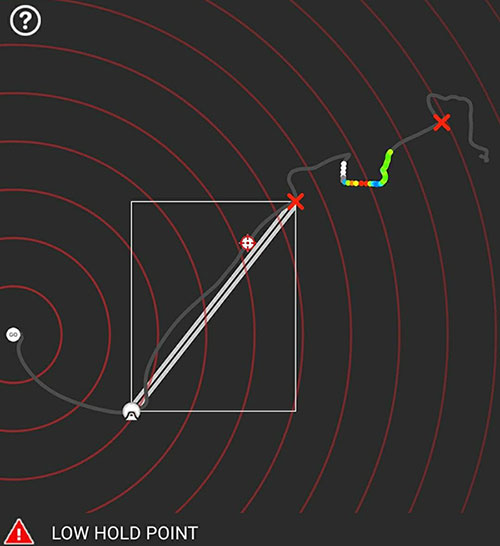 It shows how it needs to be done and how I made it. As you can see, I still need a lot of live fire and dry fire training! Different colors indicate the speed of the gun movement, a small red X on a white background indicates where the analyzer thinks that I have aimed my target, big X shows when I made a shot. The tool doesn't have a camera; it just analyzes your movements.
The interface of the mobile app is simple, and you can start using the tool really fast. The program stores history of your training with all the shots you made.
By the way, Mantis X10 version can be used on handgun, rifle or shotgun.
Other Products
As a practical shooter, I have a lot of friends using the Mantis products. I asked them about their experience and couldn't find unhappy users. Most of them use analyzers/training regularly. It helps them get better results.
Mantis X3/X10 for handguns and rifles
Handgun shooters use the Mantis X3/X10 tool. Proper trigger pull is critically important for handgun shooting, and Mantis tracks this info. Also, the handgun analyzer has many different programs to help in dry fire and live fire training.
For example, with a handgun holstered, you may need to make a shot in 1,5 seconds with the proper trigger pull. And there are many other programs like one-hand shooting.
Handgun shooters from local shooting clubs find this tool extremely useful.
Blackbeard Auto-resetting Trigger System
Photos by shooter from local shooting club.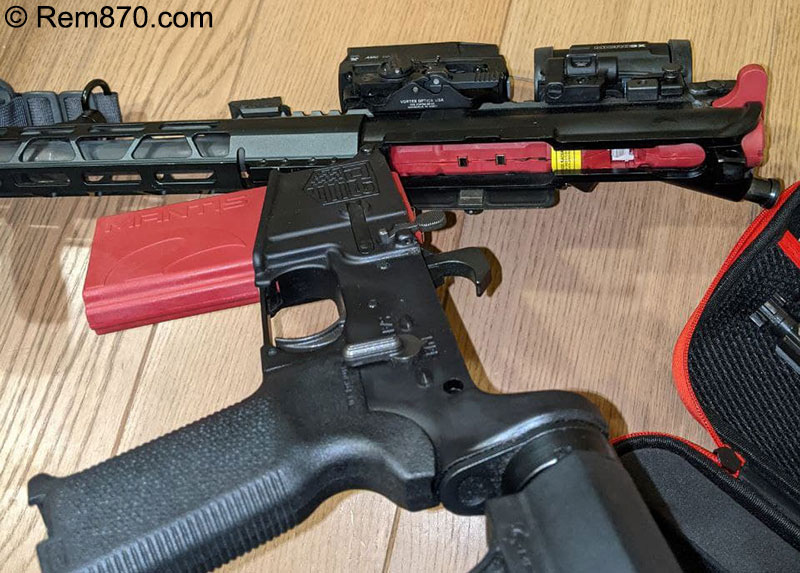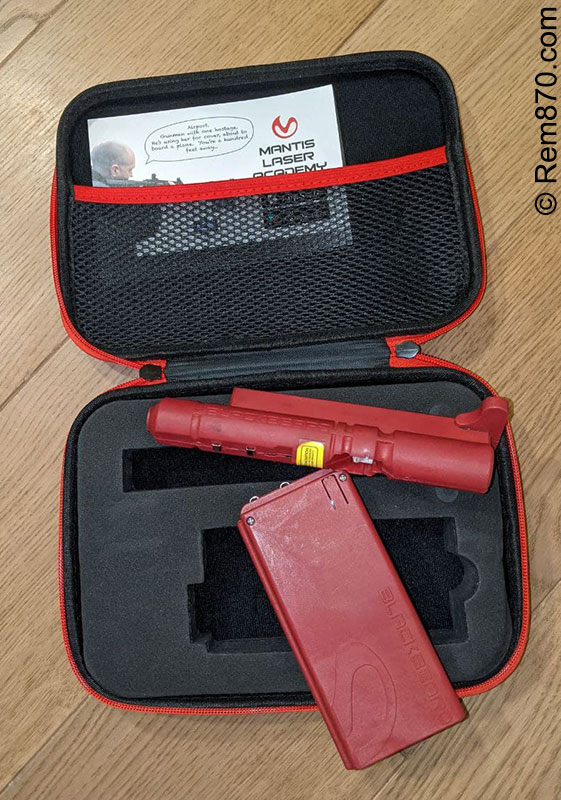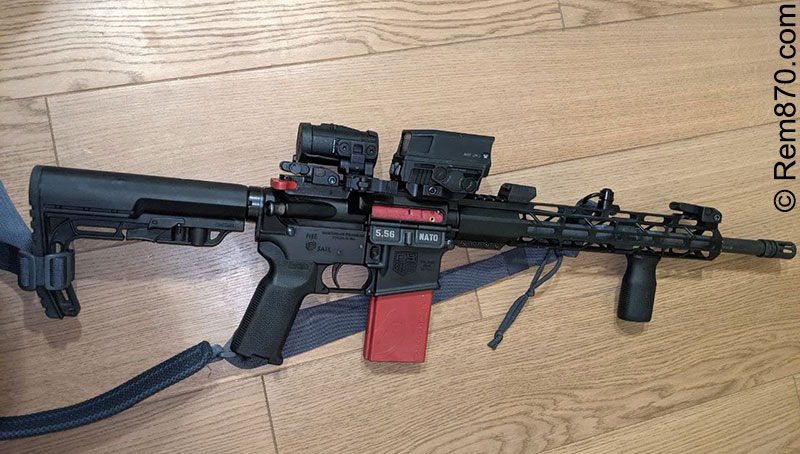 One of the hottest trainers from Mantis. This tool enables AR-15 rifle shooters to dry fire without the need to use a charging handle between every shot.
Installation is very simple, all you need to do is replace your bolt carrier and magazine, and you can work your trigger as during the live fire. So you can use your standard rifle with your trigger for effective dry fire training.
Conclusion and Ideas
I think that it's great to have such a nice product. It is difficult to analyze your moves without an instructor or tool like Mantis X7. The best time to use this tool is after the training with an experienced instructor. It will be useful if you know what to do and need an analyzer for self-trainings.
I had several ideas for the X7 program, which I plan to send creators of the Mantis.
1. Slug shooting program
This is similar to handgun training, you need to pull a trigger smoothly, and it is extremely important not to do any other movements when you do this.
For example, as an instructor, I often give the following drill for slug shooting: I load a shotgun with mix of dummy and live rounds, and the student doesn't know the number of shot shells loaded.
When there is a dummy round in a chamber and students pull a trigger, he sees all of the movements he usually does, pushing a shotgun with a shoulder, jerking a trigger, anticipating recoil, etc.
So the program should track the movement from low ready/high ready for tactical shooters and hip level for IPSC shooters. Smooth movement from ready condition to cheek and then smooth pull of the trigger without additional movements.
The slug shooting program will be useful for competitive shooters, tactical shooters, and hunters.
2. Fast shooting at groups of targets (Multi-target analysis)
I am not sure if this is possible, but IPSC and 3-Gun shooters often shoot at target arrays. It would be good to track the movement of the barrel from target to target. For example, you need to shoot eight metal plates or clays. And if the shooter tries to do it fast and doesn't control recoil enough, the barrel goes higher and higher, and he finally misses some of the targets in the array.
3. Recoil analysis
Extremely important analysis for newbies and professional 3-Gun and IPSC shooters. The better you control recoil, the better you shoot. Available on X10 for handgun and rifle.
4. Shooting on the move
Another feature is that it is available for handguns and rifles but not available for dynamic shotguns.
5. Rapid fire
Extremely important for pump-action and semi-auto shotgunners who want to have good results in 3-Gun/IPSC.
As you can see, the X7 shotgun is a very interesting product that can be upgraded in the future. It was fun to play with Mantis X7 and try new sports.
Such products are extremely useful in times when it is difficult to buy enough ammo for live-fire training.
Can be ordered directly from the Mantisx website: https://mantisx.com/