Remington 870 Rivet Staking Tool Set Review
If you brake a Remington 870 ejector or ejector spring, then you're likely going to need a good rivet staking tool. The Remington 870 Rivet Staking Tool Set is a must-have for easily installing the ejector and ejector spring on Remington 870 shotgun. This tool set comes with 2 ground punches which are specially made for this particular fitting task.
One of the most common problems is a broken ejector spring or broken ejector. Usually, it happens after a really big number of rounds, about 8,000-10,000 but sometimes it can happen earlier.
Here are some examples of broken ejector springs or ejectors: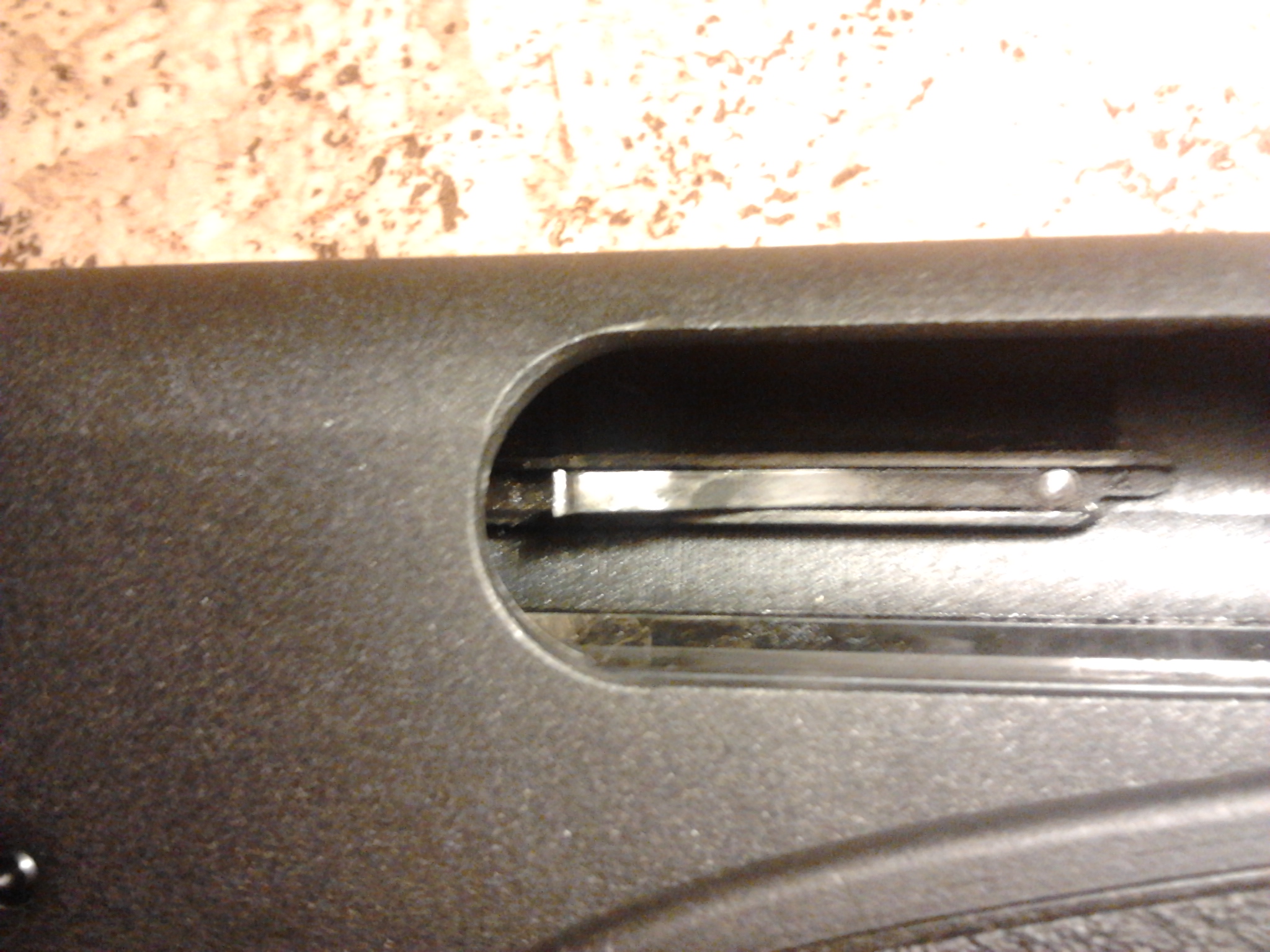 You will need following items to fix the ejector and ejector spring:
You will need less tools if ejector is ok and only ejector spring is broken. It is possible to re-peen the existing rivet after cutting it with rivet cutter:
This Rivet Staking Tool Set is made for the Remington 870 only. The current retail price for this 2-piece tool set is $29.99. However, there is a deluxe version of this set with ejector spring cutter and two ground punch tools. The front rivet aftter (after installation) has a peened area and this ejector spring cutter will make it easier for you to remove it. Then you can re-peen it. The price of the deluxe staking kit is $53.99, so it is significantly more than the standard 2-piece set.
The 2 ground punch tools of the Remington 870 Rivet Staking Tool Set are made of hardened solid steel. Each one has a blue finish and is 3.5 inches in length. The river cutter is also made of hardened steel. With all this hardened steel material, the toolset will last for a very long time. You can have it in your toolbox and have it readily available in case you need it. Just remember that you will need a drill press to use a rivet cutter.
If you don't know how to use these tools and you are not confident with shotgun part replacement tasks, then do not worry because is an instruction manual that comes with the toolset. With all this instructional help available, even a newbie can accomplish this staking task.
Remington 870 Ejector Spring Replacement Video:

Tools and parts used for Remington 870 Ejector Spring Replacement: