AmmoPal Shotgun Shell Dispenser Review
Each year we see new and new products for gun owners. AmmoPal shotgun shell dispenser is a new piece of equipment that looks interesting to me.
Construction of the AmmoPal Shotgun Shell Dispenser is similar to rifle or shotgun magazines. It is a polymer box with spring and follower. You load it with 10 shotgun shells and then you can take them out one by one.
I just started to use it and cannot tell you about durability but it looks solid.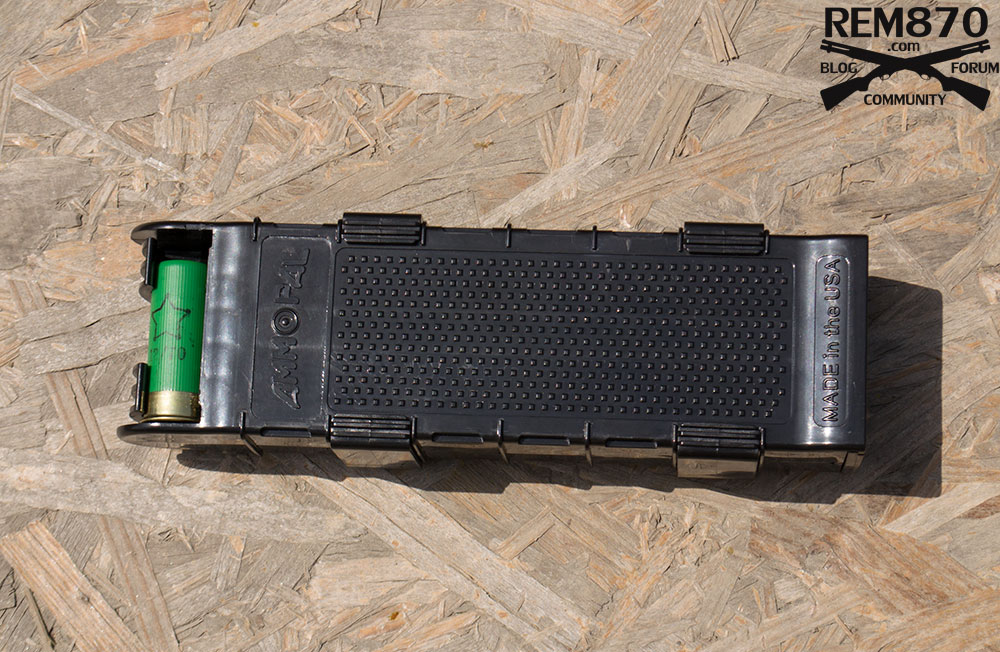 The operation is easy and you don't need instructions. You load it like any other magazine. Then simply attach to your equipment.
It is very simple to use it to load a shotgun. Just take out the shell and load it to your shotgun. I really enjoyed using it on the range.
You going to receive a lot of attention. People will come and ask what is that thing for and how it works.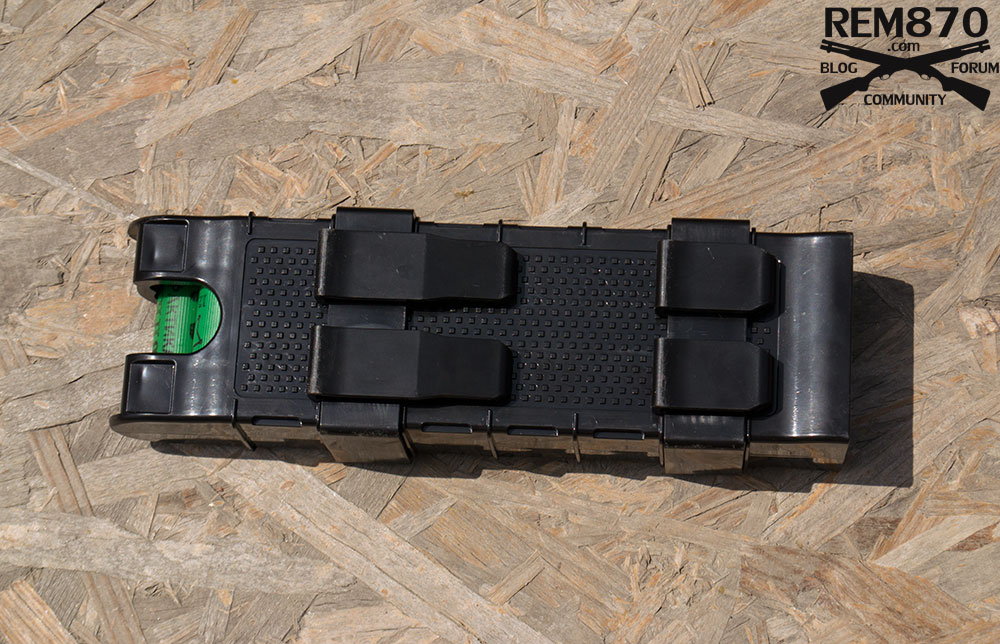 I really like that you can mount it in many different ways. You can attach it to the belt, put it in the pouch or attach it to MOLLE vest or bag with MOLLE.
Here is how it attaches to MOLLE vest: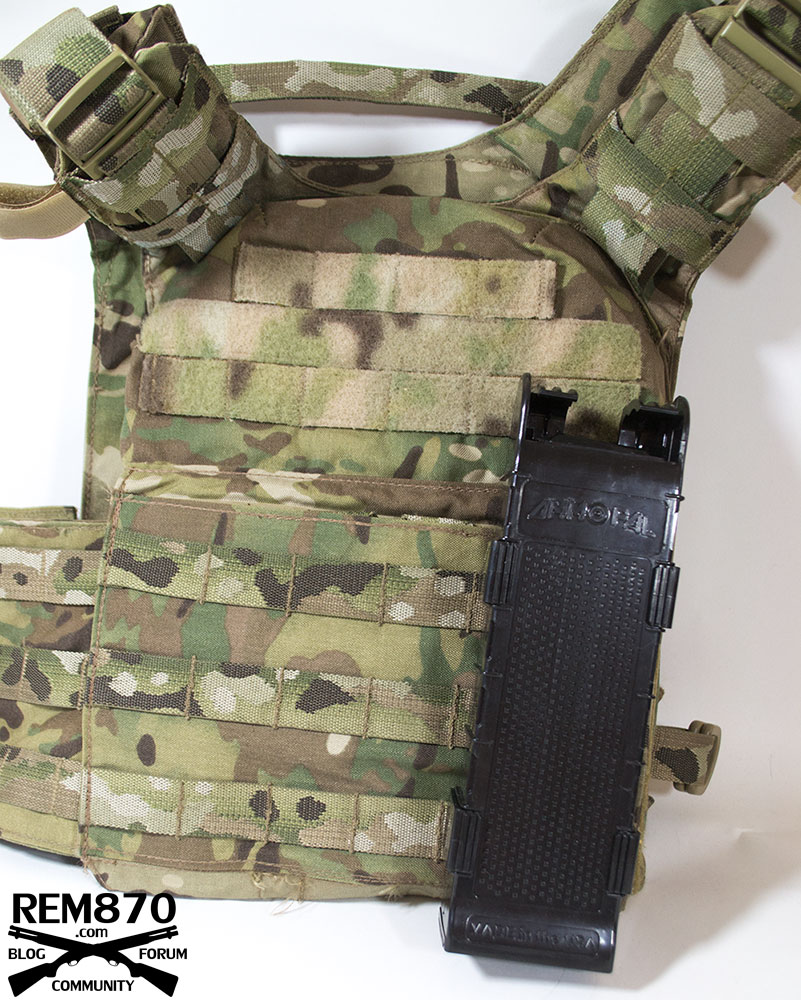 You can change the location of two clips and this enables you to have numerous options to attach AmmoPal Shotgun Shell Dispenser to equipment.
So, what are the advantages and disadvantages of the AmmoPal Shotgun Shell Dispenser?
The main advantage is that you always take shells from the one place and it makes loading easier. You don't need to look for ammo, you can load your shotgun while looking at threat.
Different mounting options is another good feature, it can be attached in almost every possible way. You can attach it to the belt, to the bag, vest etc.
You can be sure that shells stay in dispenser no matter what you do: run, jump, fall, climb etc. They always stay in place.
The main disadvantage is the size of the dispenser. Of course, it is bulkier than traditional loop shell holders. Also, you cannot see what ammo you have in it and you cannot choose which type of shell to load, so you need to have all identical shells in dispenser.
Overall, this is very interesting piece of equipment which many will find useful. Shell dispenser is available in several different colors.
Special discount code for Rem870.com readers: "Rem870" for $10 off each device
Website: https://www.ammopal.com/