Sling for a Remington 870 Shotgun (Wilderness Giles Tactical Sling)
This is a review of the Wilderness Giles Tactical Sling. It is very convenient 3-point sling and has a lot of different options you may choose when ordering. For example, you may choose a sling for your stock type (SpeedFeed or Factory stock), or add a right-hand or left hand side-attachment plate sewn-in. Wilderness Giles Tactical Sling is available in 3 colors (Black, Wilderness Coyote or Wilderness O.D.). Also, you may add a quick-release buckle and a Slimline Sling Pad to your new sling.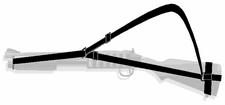 The price of the Wilderness Giles Tactical Sling is about $54.95.
It was developed for a SpeedFeed or Factory Wood/Synthetic stocks. It is very easy to attach it to your shotgun and it is very reliable, you don't need to worry that something will happen with it. It holds your shotgun securely. If you want to be even more sure about it you can add a sling swivel screw on the bottom of the sling, there is a special hole there for this purpose.
This sling is made of high-quality materials and used by L.A.P.D. Metro/SWAT, Phoenix P.D. SAU (SWAT), Albuquerque SWAT, DOE and Marine Corps Force Recon units.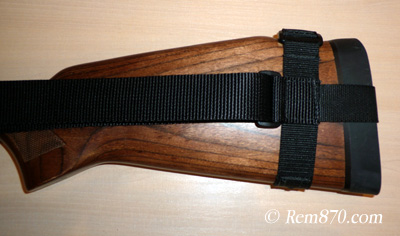 I have used it on my Remington 870 with a Factory Wood stock and wasn't sure if it fit my new Knoxx stock but it works perfectly!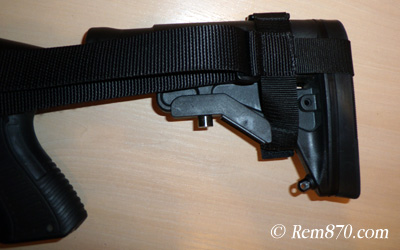 The only one problem I had is that I had to modify a Scattergun Technologies (now Wilson Combat) sling mount, it didn't fit my shotgun correctly.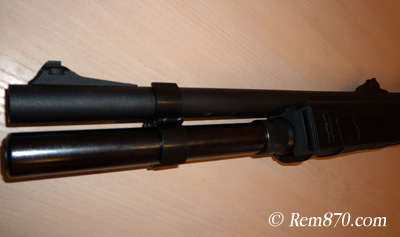 I am more than happy with this sling, you can carry your shotgun in many different ways, also it allows you to reload your shotgun without problems. I recommend this high-quality product, the best shotgun sling I've ever seen.
Related Post: