Ameriglo (Trijicon) Tritium Night Sights for Remington 870 Shotgun
This set of night sights for Remington 870 is manufactured by Ameriglo. They use tritium elements from Trijicon in their sights.
This set is very sturdy and well made. I have tested them in day light and they were very good and easy to use. Of course they don't glow in the daylight as light gathering sights but easily identifiable thanks to the white ring around tritium tubes. Also, Ameriglo sights glow in the dark thanks to the tritium elements (which will be glowing for 12 years). You can choose several colors for your sights, I have front dot of the green color and yellow dots on the back sight. You can choose all green elements if you want. These sights are little higher than standard ones but I like it.
Installation was very easy and took just 15-20 minutes.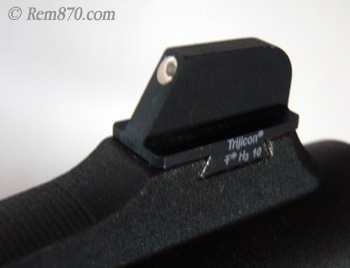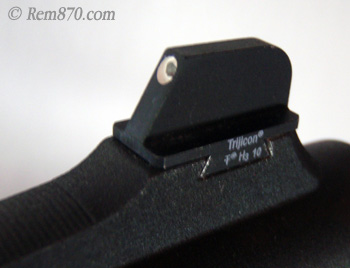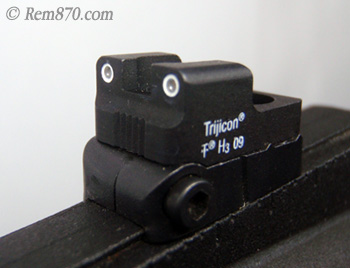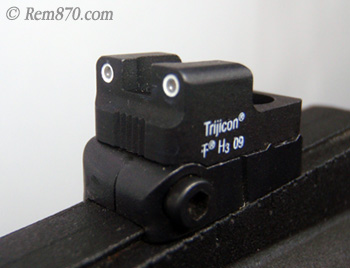 The only disadvantage of this set is a high price of $99. But if you want to have tritiums sights for your Remington 870 I recommend this set.