Important Information about Remington 870 Tactical with One Piece Magazine Tube
Here is pic from Synchronizor from Remington 870 Forum:
UPDATE: Remington started making spacer (F402819) for Remington 870 Tactical shotguns one piece magazine tube.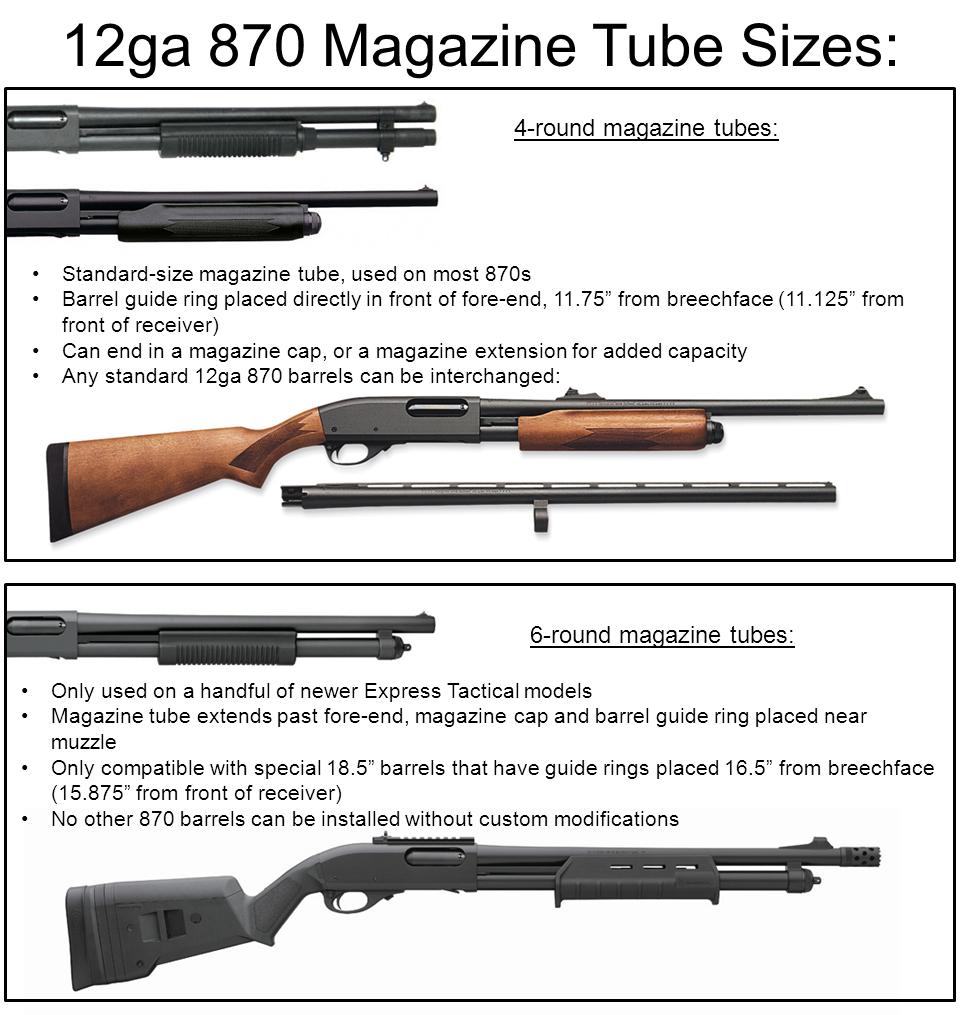 "The only barrels made for 870s with the long, single-piece magazine tubes are 18.5″ HD-style barrels. If you want something besides that for your gun, you'll have to have some custom work done to modify a standard barrel. I wouldn't recommend just sticking a chunk of pipe or tubing over the magazine tube, for obvious reasons. A purpose-built spacer would probably be possible, but unless you have a machine shop in your garage, it's not going to be cheap."
This information is very important because every buyer should understand: one piece magazine tube makes feeding more reliable but that model accepts only barrels designed specially for Tactical model.