Shit Happens (Gun Safety Rules), Video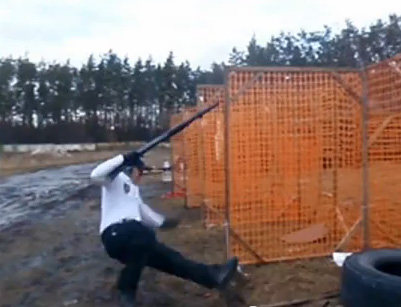 Gun safety rules are very important and here is small video to illustrate this. This video was recorded during one of the recent trainings on the shooting range.
I have fallen on the ground with loaded shotgun in my hands. That is why it is important to keep your finger off the trigger and shotgun pointing in safe direction.
Related post:
FREE Gun Safety Guide – FREE to Download, FREE to Share!