Remington 870 Knife on SALE
Good offer from Cabela's, Remington® 870™ Series Gentleman's Folding Knife for just $31.99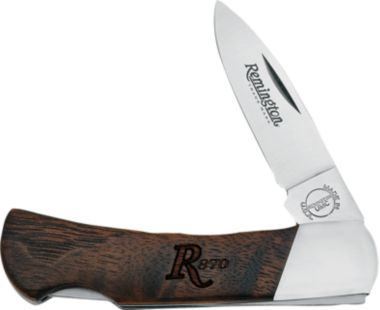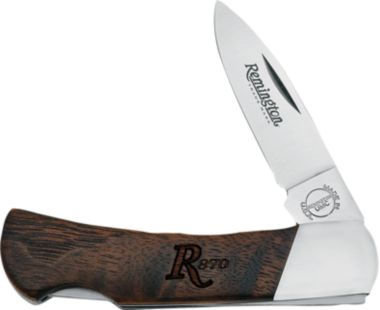 Remington® 870™ Series Gentleman's Folding Knife
American walnut handle with signature Remington "R"
440A stainless drop-point blade keeps a fine edge
Lockback protects against unexpected closures
57-59 Rockwell hardness
Combining a classic knife design with a piece of an iconic American shotgun, the Remington's 870 Series Gentleman's Folding Knife is an excellent choice for any Remington fan. Handle is made from scrap American walnut from the Remington 870 shotgun-stock production. Signature Remington "R" is laser-etched into the handle, with the same checkering pattern that is used on every Model 870 shotgun. Additionally, the knife has the Remington trademark on the fine-edge 440A stainless drop-point blade and the tang is stamped with Remington/UMC Made in USA. Blade has a 57-59 Rockwell hardness. Lockback mechanism secures the blade during use. Low-profile pocket clip. Made in USA.
Blade length: 2.125″.
OAL: 5.25″.
Closed length: 3″.
Wt: 1.5 oz.
Click here for more info: Remington® 870™ Series Gentleman's Folding Knife for just $31.99