Shotgun Follower that Indicates when Magazine Tube is Empty
Shotgun Follower that Indicates when Magazine Tube is Empty
I was thinking about a follower for a shotgun which would tell you when magazine is empty. It would save you time during gunfight and those seconds can be critical. Also, it would be useful for competition shooters which have to reload a lot.
Here is my idea which is extremely simple. Unfortunately, I don't have time and money to develop it.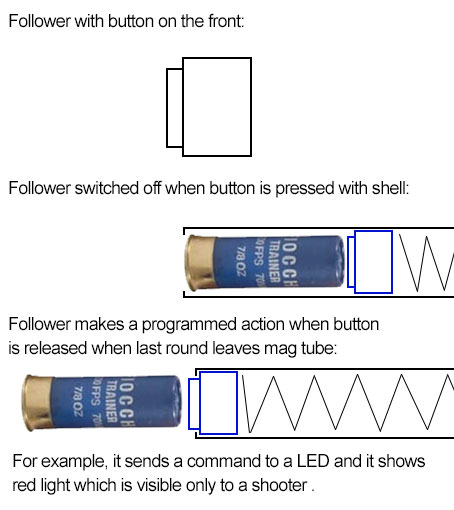 It would be great if this idea will be useful for someone and this idea would be implemented.