First Remington 870 review for Remington 870 Reviews/Upgrades Contest:
I have made some great upgrades to my Rem 870 (The overall best shotgun on the market). I'll list agin my newest and final upgrades to my Rem 870.
Mesa Urbino Tactical Stock–145.00
Mesa Sureshell Sidesaddle/5″Rail Combo–115.00
GG+G Enhanced Stainless Steel Follower—30.00
Mako Remington 3 Rail Handgaurd–50.00
New Remington 18 1/2″ Police/SPS Barrel–140.00
Remington +2 Magazine Extension–115.00
Truglo Triton 30mm Red Dot Sight–90.00
$685.00 Total
With these upgrades, i am more than happy and confident that my 870 will never let me down. There are so many Rem 870 products out there, it's hard to decide on how you want your 870 to end up. There's many more, smaller modifications i want to make, and a couple not so small. To pick my favorite upgrade is difficult, but i'll give you my favofite 3. My GG+G Enhanced Follower, My Mesa Tactical Urbino Stock, and my Mesa 6 rd Sureshel Sidesaddle.
Automag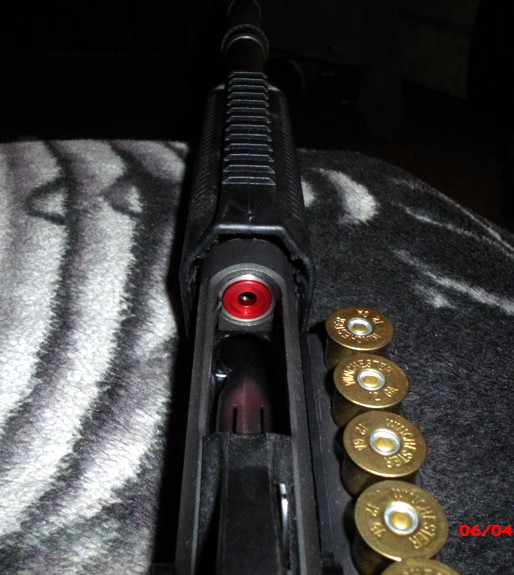 Send your review of Remington 870 Accessories/Upgrades to info@rem870.com to receive one of the 9 prizes!