Enidine Shot Shock Hydraulic Recoil Reducing Stock Tube
I've had an introductory post about Remington 870 Recoil Reducing Shot Stock & Adapter Kit some time ago. Now I have one and can review it.
This kit enables you to install any AR-15 stock and pistol grip that you want. I have chosen Magpul CTR stock and MOE Grip.
The installation is fast and easy, it took me just 10 minutes to install everything. Adapter is made of plastic, but looks reliable.
Recoil-reduction really works. Recoil is very soft even with slugs and buckshot.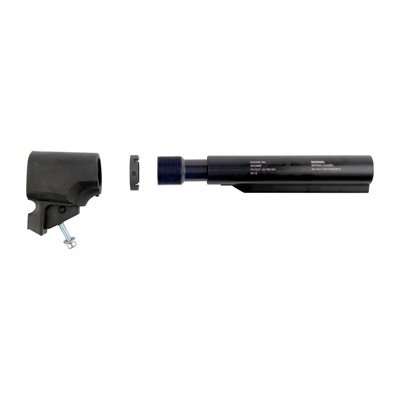 This kit is extremely good. I like Magpul stock and grip, they are extremely comfortable to use. I will have more detailed review after some use.
At the moment, I am very happy with the recoil reduction, stock and grip.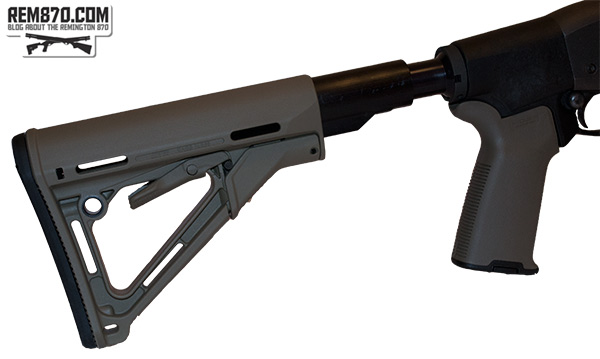 More information: Recoil reducing stock adapter for shotguns