Magpul Announces Stock and Forend for Mossberg 590/500 Shotguns!
Now Magpul enter Mossberg 590/500 accessories market. I think stock and forend for Mossberg shotguns is going to be extremely popular.
Magpul stock and forend are easily customizable and give shooter a lot of features and benefits. All other accessories which were availalble for Remington 870 shotguns will be available for Mossberg shotguns too: sling attachments, cheek risers etc.
Magpul SGA stock and MOE forend for Remington 870 quickly became one of the most popular aftermarket kits for Remington 870.
Here are some pictures with information from Magpul website: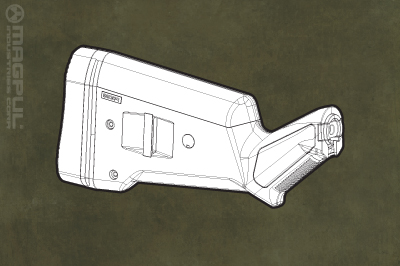 The SGA Shotgun Stock (MSRP $109.95) is an adaptable stock for Mossberg 500 (some models)/590/590A1 (MAG490) 12 gauge shotguns, designed with a wide range of customizable features and accessories to meet individual end user needs.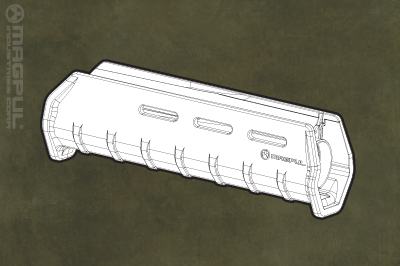 The MOE 590 Forend (MSRP $29.95) is a simple, lightweight forend for the Remington 870 (MAG462) and Mossberg 500/590/590A1 (MAG491) lines of 12 gauge shotguns, designed to provide much needed adaptability with the attachment of optional MOE accessories and mounts.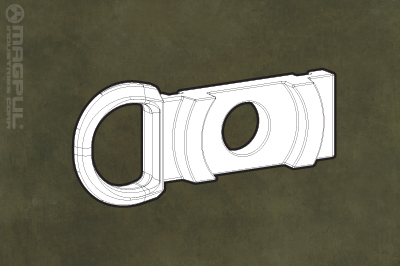 The SGA Receiver Sling Mount (MSRP $19.95) is an attachment point for the SGA Stock series for clip-in style slings such as the MS3, HK hook, or MASH Hook.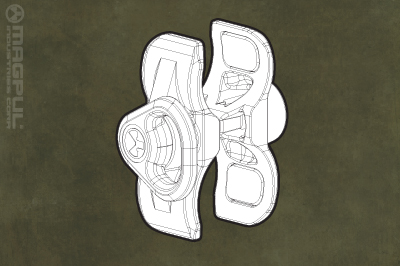 The Forward Sling Mount (MSRP $29.95) is a sling attachment point that clamps onto the barrel and extended magazine tube. It can be configured for use with either Push-Button QD Sling Swivels or one point clip-in style attachments such as the MS3 Paraclip, the HK hook, ITW MASH hook, and others. Made from precision cast steel that is Melonite treated for wear and corrosion resistance.
Read also: Infographic: Remington 870 vs Mossberg 500