Froglube – Environmentally-Friendly Cleaner, Lube, Protectant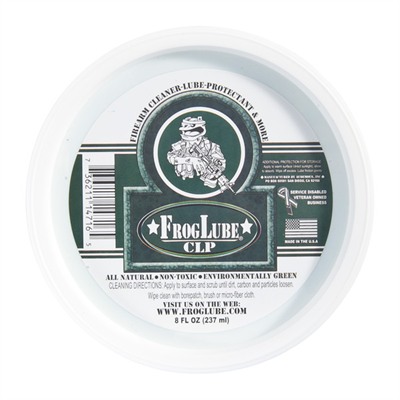 Froglube looks like a very interesting new product for cleaning a shotgun. I don't have experience with it yet but readers has posted very positive feedback on Remington 870 Forum:
badboybeeson
froglube ie great stuff, we use tones of it!!!
Strapy
So far this stuff works great. Really breaks down the dirt and grit quickly. I use a heat gun not a hair dryer. I have two 4 oz jars and have cleaned two S&W M&P 9mm, two M&P shields a double barrel shot gun and an 870. I have used about half of one jar. It really seems to lube the gun well. Cleans up easily. I will follow up with this after a few more shootings and cleanings.
Recommended Product:

You can get Froglube – Cleaner, Lube, Protectant here: http://tinyurl.com/d3yyy2e
Please leave a comment if you use it.