Remington 870 Tactical Upgrade Kits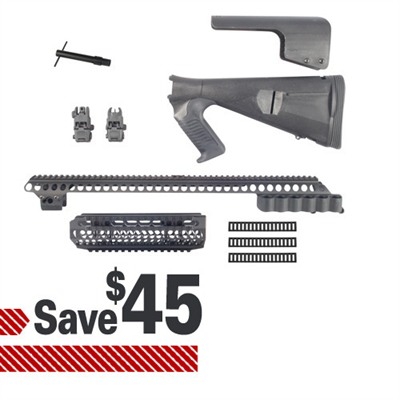 I haven't seen Remington 870 Tactical Upgrade Kits before but they look interesting! They will be especially interesting for Remington 870 that want to have a ready tactical kit and save some money.
Kit is less expensive than buying each upgrade separately. Also, they make life much easier with many tactical upgrades available on the market. Remington 870 owner doesn't need to choose tactical upgrades and accessories one by one, everything was selected for him.
There are three kits available. You will find following items in kits: Urbino Tactical Shotgun Stock, Remington Forend Wrench, Bobcat Forend Rail, Lowpro Rail Guard, MBUS Gen 2 Sight Set, Saddle Mount Sureshell Carrier w/Mag Clamp.